Housing Data Suffers From Deja Vu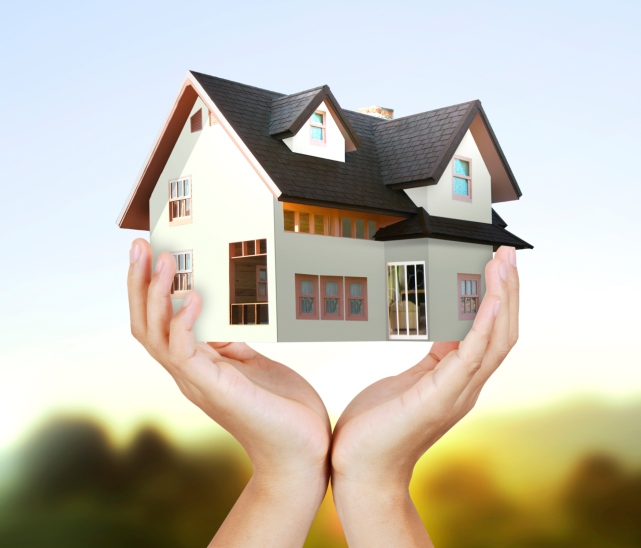 From the haven't-we-heard-this-song-too-many-times department: fixed mortgage rates declined again and California topped the hottest housing market list again.
Freddie Mac's Primary Mortgage Market Survey (PMMS) for the week ending Feb. 25 has determined that the 30-year fixed-rate mortgage (FRM) averaged 3.62 percent, down last week's 3.65 percent. The 15-year FRM this week averaged 2.93 percent, down from last week's 2.95 percent, while the five-year Treasury-indexed hybrid adjustable-rate mortgage (ARM) averaged 2.79 percent, down from last week's 2.85 percent.
At no point in 2016 have rates experienced anything resembling an uptick. However, Freddie Mac Chief Economist Sean Becketti saw these lemon-worthy numbers as an opportunity to hype lemonade.
"Since the beginning of 2016, 30-year rates have fallen almost 40 basis points, helping housing markets sustain their momentum into this year," Becketti said. "Earlier this week, the National Association of Realtors announced existing home-sales were up four percent month-over-month in January and up 11 percent from last year."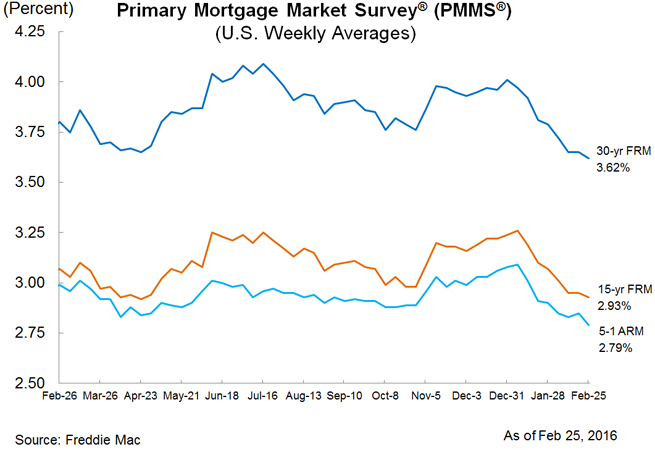 Separately, Realtor.com issued its latest monthly list of the nation's hottest housing markets and, to no one's surprise, California continues to dominate that slate with 12 of the top 20 vibrant metro housing markets. San Francisco was again at the top of the list, with neighboring San Jose close behind in the number two spot.
"These are the places that are head and shoulders hotter than the rest of the country—and they're also accelerating," said Realtor.com Chief Economist Jonathan Smoke.
Realtor.com also reported that the median list price in February was $230,000, a one percent rise from January and an eight percent leap from February 2015. Smoke noted that insufficient inventory is exacerbating the continuing spike in home prices.
"I would use the phrase 'pent-up-demand' liberally—we're seeing it come through in the marketplace," he said. "The people who didn't buy last year were frustrated because they were outbid or couldn't find a home that met their needs. So they more or less took the holidays off, and are back with way more intensity."