Study Finds Millennials Prefer Suburban Homes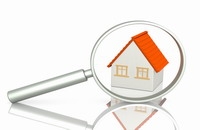 A new study by the National Association of Realtors (NAR) is disputing some of the popular stereotypes of Millennials avoiding homeownership and seeking out urban settings for their residences.
According to NAR's 2016 Home Buyer and Seller Generational Trends study, the share of millennials buying in an urban or central city area decreased to 17 percent from last year's level of 21 percent. Ten percent of surveyed Millennials purchased a multifamily home compared to 15 percent a year ago.
But one stereotype about Millennial homeownership was affirmed: this youthful demographic was most likely to cite student loan debt (53 percent) as the debt that delayed saving, while credit card debt was indicated more by Gen X (44 percent) and younger Baby Boomers (36 percent). 
Lawrence Yun, NAR's chief economist, noted that even if Millennials were eager to buy an urban home, their selection was not bountiful.
"Limited inventory in Millennials' price range, minimal entry-level condo construction and affordability pressures make buying in the city extremely difficult for most young households," he said. "One of the many reasons housing supply has been subdued in recent years may be because a segment of homeowners have decided to delay trading up or moving down in order to pay down their debt, including from student loans."