Cordray: We Are Not Regulating by Enforcement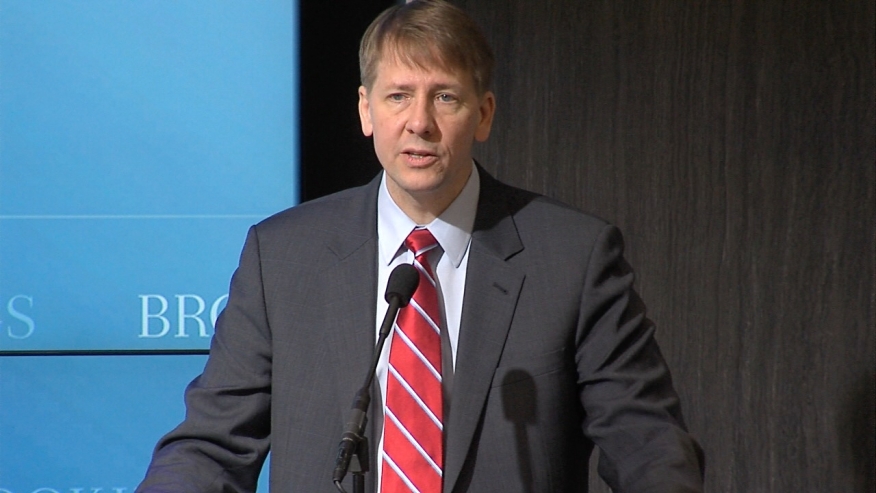 Richard Cordray was on the defensive again, this time insisting that the Consumer Financial Protection Bureau (CFPB) was not abusing its power through its enforcement efforts.
In a speech before a meeting of the Consumer Bankers Association in Phoenix, Cordray insisted that the CFPB's enforcement actions were "marked by orders, whether entered by our agency or by a court, which specify the facts and the resulting legal conclusions." He insisted that the agency's level of enforcement should not be construed as a tool for keeping regulatory control over the financial services industry.
"Some have criticized this approach as regulation by enforcement, but I think that criticism is badly misplaced," Cordray said. "Certainly any responsible official or agency charged with enforcing the law is bound to recognize that they should develop a thoughtful strategy for how to deploy their limited resources most efficiently to protect the public. That means working toward a pattern of actions that conveys an intelligible direction to the marketplace, so as to create deterrence that can be readily understood and implemented. The alternative is just a random series of actions that takes a few wild swipes at the bad actors without systematically cleaning up the practices that harm consumers across the marketplace."
Cordray, who had previously served as attorney general in Ohio before coming to Washington in a controversial presidential recess appointment, added that CFPB enforcement actions were the result of careful investigations of potentially problematic behavior.
"Others have framed this criticism as a suggestion that law enforcement officials should think through and explicitly articulate rules for every eventuality before taking any enforcement actions at all," he continued. "But that aspiration would lead to paralysis because it simply sets the bar too high. Particularly in an area like consumer financial protection, the vast majority of our enforcement actions involve some sort of deception or fraud. And courts have long noted that trying to craft specific rules to root out fraud or untruth is a hopeless endeavor, as they would likely fail to cabin 'the ingenuity of the dishonest schemer.' For these reasons, we strive to present specific enforcement orders that meticulously catalogue the facts we have found in our very thorough investigations and set out the legal conclusions that follow from those facts. These specific orders are also intended as guides to all participants in the marketplace to avoid similar violations and make an immediate effort to correct any such improper practices."
Cordray further stated that CFPB enforcement actions should be credited for creating a positive thought process that could then lead to a healthier economy.
"At the same time, sensible regulation that includes substantial consumer protections has begun to foster greater trust by consumers in the financial marketplace," he said. "If people believe they will be treated fairly rather than becoming victims of predatory lending, they can develop a renewed sense of consumer confidence. And in the past few years, as consumers have improved their own balance sheets and seen their home values stabilize in many parts of the country, those sentiments are gradually returning. Steady and prepared consumers, along with sound lending, are the key ingredients in the recipe for an improved housing market."