The Next Big Battle: Hensarling vs. Castro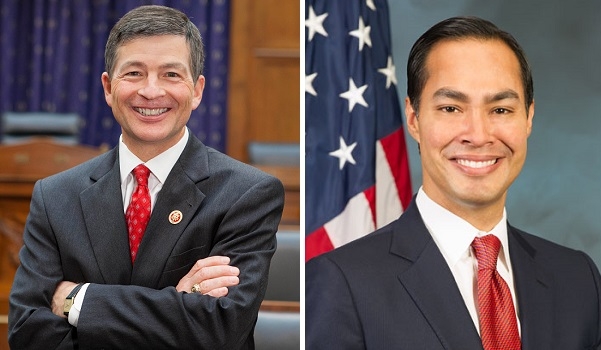 The chairman of the House Financial Services Committee is taking aim at the Secretary of the U.S. Department of Housing & Urban Development (HUD) in what could become one of the most pointedly partisan duels of the year.
Rep. Jeb Hensarling (R-TX) is calling HUD Secretary Julian Castro to appear next Wednesday before his committee to discuss what the congressman called "major policy changes" made by Castro's Department on the sale of non-performing loans insured by the government. Hensarling criticized Castro for not informing his committee that the policy changes were being made, and cited several media sources in suggesting that the changes were made to favor liberal advocacy groups that have been indifferent or worse to Castro's potential viability as a running mate for Hillary Clinton.
"Hardworking taxpayers deserve to know why Secretary Castro suddenly decided to expose them to greater losses and worsen the nation's already unsustainable national debt," said Rep. Hensarling in a statement. "The changes he's making rig the program so certain buyers approved by Washington elites can receive steep discounts on properties and leave taxpayers holding the bag. There have been several media reports that these changes are motivated not by what's best for taxpayers, but by what's best for the Secretary's future ambitions. The timing and impact of these changes certainly raise legitimate questions that need to be answered."
Castro's office responded to Hensarling's assertions with the following statement: "I want to thank Chairman Hensarling for his invitation to speak about the recent improvements the Federal Housing Administration made to the Distressed Asset Stabilization Program.  I look forward to answering the Committee's questions about how this program is providing the greatest opportunity for struggling homeowners to remain in their homes while protecting FHA's single-family insurance fund."