Refinance Sought for Millions Trying to Remain in Underwater Homes
Pete Smith, an underwater homeowner in Chicago, Ill., is frustrated by the only option available for homeowners who have negative equity on their second mortgage.
"I've tried to find a refinance option, a modification option, and the only advice that my lender has given me is to go delinquent," said Smith. "They claim that as long as I pay on time, I have no option as far as a modification with them."
This same response is heard again and again by homeowners with these three types of negative equity mortgages:
1. Portfolio conventional first mortgages (non-Fannie Mae and non-Freddie Mac)
2. Second mortgages
3. Home equity lines of credit (HELOCs)
A refinance is what many of these folks are looking for to stay put in underwater homes, where the mortgage is greater than the value of the home. Most are stunned to find that the only option available is not a refinance, but a modification that requires mortgage delinquency first and proof of hardship.
Affected homeowners with these three mortgages are either still living with initial, higher interest rates from years ago, or their loans may be interest-only and are now resetting to fully-amortized, higher payments. Underwater elderly homeowners on fixed incomes are most at-risk and struggle to pay the steep increase when the interest-only payment changes to a fully amortized payment.
The difference between a refinance and a modification
A refinance allows underwater mortgage holders to stay current on their payment and take advantage of today's lower rates, enabling homeowners to stay put and avoid a short sale.
A modification requires mortgage delinquency, resulting in the inability to get future credit, prolonged time-frames in order to get a refinance or a new mortgage, and the possibility of erroneous foreclosure codes on their credit when delinquent mortgage payments go past 120 days late. If the underwater homeowner must ultimately short sell the home, they often pay higher rent due to damaged credit as a result of the required mortgage delinquency required to modify.
A modification also requires proof of hardship. Underwater homeowners seeking a refinance may not be experiencing a defined hardship and are most often told they cannot receive help unless they are delinquent on their mortgage.
How a refinance can be done
Putting two finance programs in place at the same time is key to how this refinance can be accomplished.
Using government entity funds as a new, replacement second mortgage; and combining these funds with five existing mortgages, can provide a refinance for second mortgages and HELOCs, and can accommodate a restructure of funds to allow an FHA Short Refinance to replace an underwater portfolio conventional first mortgage.
The combination of government entity funds with these mortgages allows for an unlimited combined loan-to-value (CLTV) of the first and secondary loans together, a replacement refinance of the secondary loans, and the availability of a new refinance for the portfolio conventional first mortgage.
These five existing first mortgage programs are:
1. Fannie Mae DU Refi-Plus Home Affordable Refinance Program (HARP): For negative equity Fannie Mae first mortgage. No maximum loan-to-value (LTV) or CLTV.
2. Freddie Mac Relief Refinance Open Access (HARP): For negative equity Freddie Mac first mortgage. No maximum LTV or CLTV.
3. FHA Short Refinance: Available for negative equity non-FHA mortgages, the new loan's maximum LTV ratio is 97.75 percent of the current property value and the maximum CLTV is 115 percent of the current property value. However, there is no maximum CLTV ratio for second loans held by government entities or instrumentalities of government.
4. FHA Streamline Refinance: Available for negative equity FHA mortgages.
5. VA Interest Rate Reduction Refinance Loan (IRRRL): Available for negative equity VA mortgages.
Note: the USDA Refinance was also researched. Their correspondence directs the homeowner to the specific lender who is responsible for servicing their loan.
Strategic default concerns do not exist when underwater homeowners are trying to stay put in homes. A large number of the 6.4 million underwater homeowners that still exist throughout the U.S. have the three types of loans where no refinance exists. Most of these homeowners are simply trying to stay put in their home seeking a sustainable refinance option to better rates that does not require mortgage delinquency first.
Because there are still so many seeking sustainable payments and program expiration deadlines are looming, diligent effort is being made to work on solutions with current programs available … stay tuned.
---
---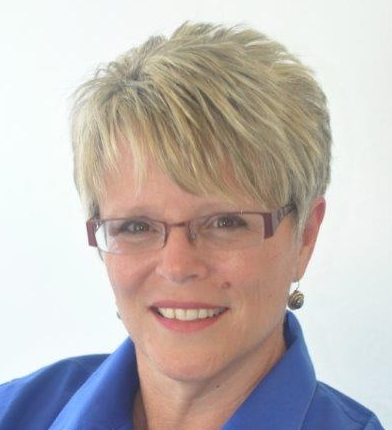 Pam Marron (NMLS#: 246438) is senior loan originator with Innovative Mortgage Services Inc. (NMLS#: 250769) in Tampa Bay, Fla. She may be reached by phone at (727) 375-8986, e-mail Pam.M.Marron@gmail.com or visit HousingCrisisStories.com, CloseWithPam.com or 8Problems.com.
---
---
This article originally appeared in the May 2016 print edition of National Mortgage Professional Magazine.