Against the Clock: How Technology Solutions Can Reduce Mortgage Loan Turn Times
Turn times and technology
When it comes to the mortgage loan process, time is everything. A key measurement of mortgage loan processing efficiency is the time required to move a mortgage loan package from application submission to the closing table. When they went into effect last fall, the TILA-RESPA Integrated Disclosure (TRID) regulations called for new timelines for the creation and release of the Loan Estimate (LE) and Closing Disclosures (CDs). In turn, this has prompted mortgage lending companies to look for opportunities to improve loan processing timeframes by leveraging technology.
The move to a more heavily-focused purchase loan market, as compared to the less prominent refinance loan market, has imposed pressure to meet the changing demands of the market place. Borrowers and real estate professionals expect to set more accurate and accountable target closing dates when the purchase contract is signed and application is submitted. In response, mortgage lending companies must be able to consistently meet these target close dates.
The Ellie Mae Originations Insight Report for April 2016 reported an average of 44 days "time to close" for all loans and 45 days "time to close" for purchase transactions. This average had peaked to around 50 days immediately after TRID went into effect, and has now returned to pre-TRID averages. However, as the market continues to move to a purchase loan focus, the pressure that mortgage lending companies feel is squarely on the time needed to close a loan. Every reasonable measure should be taken to ensure that borrowers can meet their anticipated closing dates and move into their new homes as planned. The purchase-focused market will also require mortgage companies to reduce their "time to close" to the range of 30 to 35 days–which may seem a daunting task to some. Yet, companies that cannot meet these requirements will find themselves unable to compete in the purchase market.
To achieve these significant reductions in processing times, mortgage companies should look at internal processes and workflows, as well as technology solutions, that can assist in eliminating days and potentially weeks of processing time. Both existing and emerging technology solutions will be significant for reducing the time required to complete individual mortgage processing tasks. Some new technology solutions have entered the market in response to TRID, and others have been around for some time. Mortgage lending companies must be able to adapt to these new technology solutions and–in some cases–develop their own customized solutions, which will allow them to reduce processing times and improve transaction turn times.
Setting and measuring task and milestone standards
Prior to implementing any new technology opportunities, the first step mortgage lending companies should take is setting standards for moving the loan from milestone to milestone, and then measure against expected dates determined by their standard processing times or goals. Loan origination solutions (LOS) have historically been adept at reporting completed milestone events and looking in the rearview mirror. When every day in the loan process is critical, the focus needs to be on the planned activities; for instance: what is critical today, what tasks are behind schedule, and where resources should be focused to achieve desired results.
Loan schedules can be driven by three key dates: Loan application date, CD due date, and scheduled closing date. All other milestones and tasks can be determined using standard processing times that are calculated based on these key dates.
Creating and communicating a schedule or loan calendar for each loan allows the entire organization–as well as the borrower, real estate professionals, and other interested parties–to understand the tasks that are required to achieve the target close date. While the calendar could be configured within the loan origination system (LOS), this is something that will likely need to be custom-developed and integrated to pull real-time date from the LOS using the APIs provided by the LOS.
Reporting on status and alerting to exceptions
Once the schedule or loan calendar is established, exception conditions and alerts regarding at risk activities need to be communicated and acted on immediately. These alerts ensure that all parties are aware of any potential issues that impact the loan schedule, as well as the tasks that are falling behind schedule. Information can be shared via daily reports on key activity and other immediate tasks requiring completion. During the course of the day, urgent alerts can also be generated when activities are in danger of falling behind schedule. The loan calendar is also one component of measuring the performance of those assigned to specific tasks throughout the loan process. While quality is an imperative factor and a key measure of performance, thorough and timely completion of assigned tasks is also critical to achieve on-time closings.
Transparency and constant access to information
Another important factor of efficiency during the loan process, as it relates to technology, is that the loan originator and other team members who are supporting the loan application must have access to the loan data at all times throughout the day. Likewise, borrowers and real estate professionals expect that they will be able to access loan schedule status and achievement of key tasks at all times throughout the loan process. This requires that information be accessible from mobile devices–anytime, anywhere–to meet the standard expectation that has been established in a mobile-friendly society.
Modern systems are built using adaptive technology, meaning any data from Web-based applications can be accessed and presented on any device, including PCs, tablets or mobile phones. Consumers who are accustomed to tracking order and delivery schedules for any item they purchase online have the expectation that they should also be able to instantly access information for one of the largest financial transactions they will perform in their lifetimes.
As a result, mortgage lending companies must provide transparency regarding the loan status throughout the life of the loan to all interested parties, including the borrower, buyer and seller real estate professionals, attorney, closing agent, etc. The information systems within mortgage lending companies needs to be constructed with this viewpoint; with the appropriate security restrictions and controls in place, data needs to be accessible via the web and mobile devices to all interested parties.
Borrower document collection
Every day in the loan processing cycle has equal value–whether at the beginning of the process or as the CD is issued and closing documents are finalized. At times, tasks are delayed early in the process because borrowers are searching for the documents required to support their application. This is an area where technology can also assist and eliminate or reduce the unproductive waiting period for documents to be submitted. Many technology solutions exist in the market, which allow borrowers to submit paystubs, W-2s, banks statements, tax returns, etc.  
The current generation of document management solutions allow the borrower to:
►Capture documents using mobile image capture features of cellphones
►Submit documents to a secure portal
►Allow mortgage companies to request documents immediately through the same portal as part of the application process
►Eliminate the need for paper documents by accessing data directly from appropriate data sources- bank accounts, investment accounts, payroll processing systems, tax return data, and other important data repositories
In addition, these document management solutions:
►Allow the information systems to perform intelligent character recognition and "lift" data off the submitted forms to populate the loan application and perform quality inspection of the documents and react immediately to exception conditions
►Provide a consistent borrower portal for requesting trailing documents and to provide loan status alerts
►Optimize the process for mortgage lending companies to chase down documents from the borrower
►Help avoid the delay caused when mortgage lending companies realize that incorrect or incomplete documents were submitted.
►Automate many existing mortgage loan processes especially those early on in the document collection and verification processes. By collaborating with the LOS, these solutions support the automation and tracking of verification requests, compare document data to other documents or the LOS to identify exceptions, and eliminate many of the existing manual and time consuming "stare and compare" processes so prevalent in legacy systems.
eSign and eDocuments
eDisclosures have been available in most LOS systems for quite some time. Likewise, eSign functionality has taken great strides over the past couple years. The time-consuming process of mailing documents and waiting for acknowledgement is no longer acceptable with TRID-imposed deadlines. Some organizations have been able to achieve up to 80 percent of disclosures being eSigned rather than wet signed, which has eliminated days from the processing schedule. Likewise, obtaining eConsent acknowledgment from the borrower early in the process, sending the CD and closing documents electronically, and obtaining electronic signatures on those documents can all save time and improve the borrower's overall experience.
Electronic fee collection and eClosing collaboration
Evolving collaboration solutions provide mechanisms for collecting title fees and other fees electronically. This improves the timeline, accuracy, and compliance of the LE. Eventually, this will evolve to eClosings, a process during which documents will be exchanged in a collaborating network to title agents, attorneys, escrow agents, and the borrower. Ultimately, these documents will also be electronically filed with local governments.  
From eSign consent to electronic alerts to electronic submission of documents and eClosing, there are many existing and emerging technologies solutions that can reduce processing times and improve "application to close" schedules. The only question remaining is: which solutions are right for your mortgage lending company and the goals that you hope to achieve? Evaluation of your company's priorities is the first step to answering this question.
One thing is for sure: careful selection and effective usage of technological solutions are both necessary to stay competitive in the market place and to achieve borrower expectations. Contrary to a popular misconception, these technology solutions don't eliminate personalization or reduce rapport for loan professionals who are working with their borrowers, but instead improve and streamline the communication process. Ultimately, this allows mortgage lending companies to achieve their final goal: completing the loan process in a timely and efficient manner, so closings can occur on their scheduled dates. In the end, technology plays a pivotal role in this achievement. 
---
---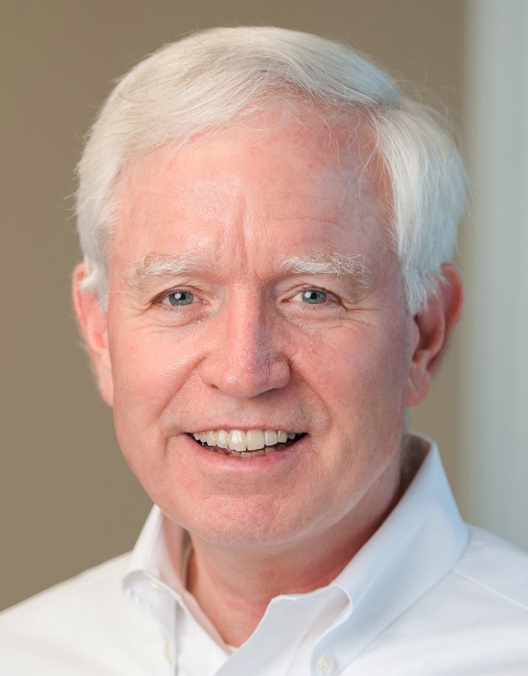 As senior vice president/chief information officer at Waterstone Mortgage Corporation, Tom Knapp oversees the company's information services functions, which includes new technology initiatives, Web applications, technology infrastructure support, information systems and vendor management. In this position, he also directs information systems development, operations and infrastructure.
---
---
This article originally appeared in the June 2016 print edition of National Mortgage Professional Magazine.