Featured Industry Leader: J.D. Mechem, President, Alaska Mortgage Bankers Association
J.D. Mechem is a loan originator with the Anchorage office of Residential Mortgage LLC and president of the Alaska Mortgage Bankers Association (AMBA). National Mortgage Professional Magazine recently spoke with him regarding his work with his state's trade group.
How and why did you get involved in the AMBA? Can you share the track within your association that led to the leadership role?
I got involved because I participated in a few meetings and felt I had an opportunity to give back to my industry–especially after 2010, when all the changes that took place. At the time, I felt there was not much representation of the mortgage industry in D.C. or at the state level. My term as AMBA president began in May, and it is a one-year term. I was previously vice president and secretary.
Why do you feel members of the mortgage profession in your state should join your association?
The Alaska Mortgage Bankers Association offers mortgage professionals a great opportunity to learn from each other, and learn from industry speakers that we have brought in for conferences. I feel it is also important for mortgage professionals to contribute back to the industry. I've been in my career for 22 years, and if I did not participate in this group, I would not have the opportunity have a voice in the control over our industry.
What role does your association play in the federal and state legislative and regulatory environments?
Other than go to national MBA meetings and try to be active participant there, we have not done a whole lot. We have some influence on state issues, most recently, in regard to super priority liens. But, on the whole, we are a pretty small organization.
How small is the organization?
We have about 31 members, but the members are companies–we don't give out individual memberships.
Looking back on your work with AMBA, what do you see as your most significant accomplishments?
It would mostly be on the administration aspect. When I first got involved, the Alaska organization was almost extinct–there was a lot of apathy. My primary focus was on getting us up to speed so we are an active and vital organization. I am working to try to get our membership more active again.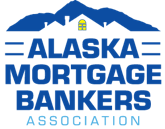 What is the AMBA's relationship with the national MBA?
We are affiliated with the MBA, and we have gone to their legislative conference and the national convention. I went to the legislative conference in April and our vice president was at the October convention in Boston. We would like to attend more of their events–we're trying very hard to get Alaska's voice heard within the MBA.
In a lot of states, there has been a problem in attracting young people into mortgage careers. Is that a problem in Alaska?
I don't think we have a problem because we have a pretty young population. There are very few seniors who stay in Alaska–it's a cold place to live. Most of those living up here are under the age of 40.
How would you categorize Alaska's housing market?
Last year has been very good, though there is a chance it could slow down because of oil prices–we're directly tied to that, but we have not seen that yet.
---
---
Phil Hall is managing editor of National Mortgage Professional Magazine. He may be reached by e-mail at PhilH@NMPMediaCorp.com.