Erroneous Foreclosure Code Still Results in Loan Denial for Past Short Sellers in Freddie Mac Loan Prospector for Conventional Loans
In August of 2014, Fannie Mae successfully implemented an automated system workaround that enabled lenders to correct conventional loan Refer/Ineligible findings when past short sale credit shows up as a foreclosure in the Desktop Underwriter or Originator. Freddie Mac's Loan Prospector automated underwriting system never implemented a correction, and past short sale credit still results in a Loan Prospector "Caution," or loan denial, for those trying to obtain a new conventional mortgage after a short sale. The problem does not occur for government FHA and VA loans. Freddie Mac's Caution findings commonly lists in the reasons for denial under Credit Risk Comments: "13. Recent foreclosure/significant derogatory appears on credit report."
A Freddie Mac "Caution" denial requires a manual underwrite to overcome this error. Lenders that will do a manual underwrite on either Freddie Mac or Fannie Mae conventional loan files are rare to find. The good news is that which of the credit repositories reporting the foreclosure is now able to be found and seen in raw data through credit reporting agencies.
This would not be of such great concern if the mortgage industry was not approaching the rollout of the new "Trended Credit Data" that will work with the Fannie Desktop automated system in Version 10.0, set to roll out on Sept. 24, 2016.
If there are any glitches in the DU 10.0 format, lenders will likely put their loans through the Freddie Mac Loan Prospector automated underwriting system.
When the problem of the "Caution" in Freddie Mac's automated system is brought up, the response from Freddie Mac has been that their system has been corrected and problems are with individual files. This article was written to alert Freddie Mac that as more past short sellers become eligible to purchase a home again, we as lenders are experiencing the problem of the "Caution" denial of new conventional mortgages more and more often.
This is what we are finding. All files currently being entered into Loan Prospector for a conventional mortgage purchase where a past short sale exists in credit are receiving a "Caution," even when the past short sale is past the four-year mark, the wait time required after a short sale for a new Freddie Mac conventional mortgage.
A few lenders have stated they have received an "Accept" for a past short seller on a conventional mortgage, but we have found that only loans submitted for an FHA or VA loan appear to receive an "Accept." This is believed to be due to the fact that Total Scorecard, an additional credit mechanism found in both Fannie Mae and Freddie Mac, allows the loan to receive an "Approve" or "Accept," respectively, through both systems, but verification of the short sale account must be backed up with documentation proving a short sale rather than a foreclosure.
Additionally, it was checked to see if the problem was due to specific credit reporting agencies. Thus far, multiple credit agency reports for the same borrower have resulted in the same denial.
Unfortunately, Freddie Mac Loan Prospector does not designate which account it is classified as a foreclosure. However, the repository(s) that reports the short sale as a foreclosure can be visually found in raw data of the three repositories—Experian, Trans Union and Equifax—in the credit report. Lenders who want to specifically see this to distinguish the problem need to make sure they contact their credit reporting agency and ask for the MOP (Method of Payment) and a horizontal payment history grid to be available on their report. A screenshot of raw data may ultimately be needed if where the foreclosure code exists is not evident on the visual credit report.
Because of the concern that mortgage traffic will increase in Freddie Mac Loan Prospector if a problem arises in Version 10.0 of Fannie's Desktop Underwriter with the introduction of Trended Data Credit, we are proactively and respectfully bringing this known problem of short sale credit that shows up as a foreclosure on conventional loans only again to Freddie Mac's attention. If you are a loan originator or lender who encounters a "Caution" denial in the Freddie Mac Loan Prospector automated underwriting system for past short sellers trying to obtain a conventional mortgage, please contact me at (727) 375-8986 or e-mail Pam.M.Marron@gmail.com.
To best prepare, make sure that you run past short seller files through both Fannie Mae Desktop Underwriter/Originator and Freddie Mac's Loan Prospector automated underwriting systems upfront. Don't wait until the final submission to underwriting.
---
---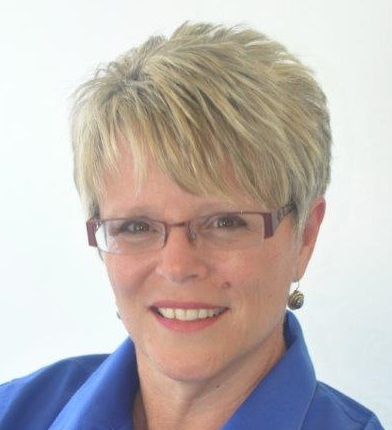 Pam Marron (NMLS#: 246438) is senior loan originator with Innovative Mortgage Services Inc. (NMLS#: 250769) in Tampa Bay, Fla. She may be reached by phone at (727) 375-8986, e-mail Pam.M.Marron@gmail.com or visit HousingCrisisStories.com, CloseWithPam.com or 8Problems.com.
---
---
This article originally appeared in the August 2016 print edition of National Mortgage Professional Magazine.