Featured Industry Leader: Gino Moro, First VP, Florida Association of Mortgage Professionals Broward Chapter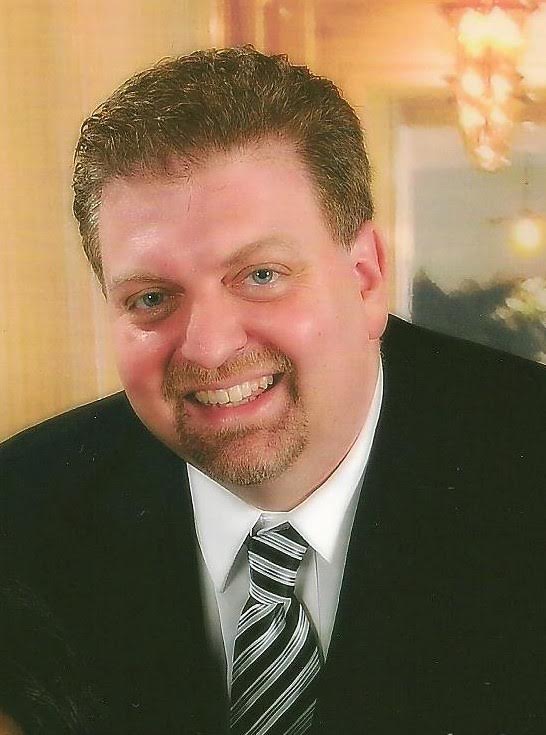 Gino Moro is the first vice president of the Broward Chapter of the Florida Association of Mortgage Professionals (FAMP); he had previously served in the capacity of president in the 2010-2011 term.
National Mortgage Professional Magazine
recently spoke with him regarding his work with this trade group.
How and why did you get involved in FAMP? Can you share the track within your association that led to the leadership role within your chapter?
Initially, I joined FAMP because I had just moved to Florida, and I was looking for a way to network and make connections with other people in our industry. It was such a great decision! Not only was I able to meet the kind people I was looking for, but a lot of those connections that I made years ago are now great friends and people I continue to do business with today.
I never missed an FAMP meeting, whether it be an education class, a general meeting or just a networking event. Eventually, I decided to volunteer my time and become more involved with FAMP. In those years, I used to teach the Florida Mortgage Broker 24-Hour Pre-Licensing Class, so I thought it would a great idea to participate on the FAMP Education Committee. The other reason I chose that committee was because back then, reverse mortgages were just starting to become popular and FAMP really didn't pay much attention to them or offer any education on the subject. It was a niche product, and since I was doing so many reverse mortgage loans, I thought I could give a voice to a great product that a lot of folks didn't know much about.
Eventually, I moved through different committees and was asked to serve as president-elect. Well, I never did hold that position. Our president-elect at that time was unable to fill the position of president, so I took her place. What an eye-opener! When you put so much work into an association as important as FAMP is to our industry, you can never really walk away from that. Our board of directors is comprised of a variety of true professions from all the different parts of the mortgage industry, and I am extremely proud to be part of such an amazing group of people.
Why do you feel members of the mortgage profession in your state join FAMP?
Our industry has been ever-changing, and with change, we need to have a unanimous voice so we can make sure our input is heard and considered when decisions are made. Mortgage professionals absolutely must join our association to help protect this incredible industry. As members, they can also take advantage of top tier education and networking events. It is such a small investment with such a huge return.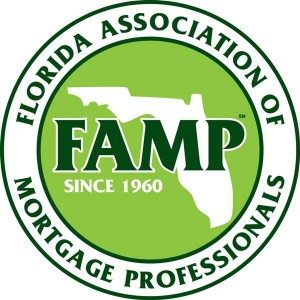 What role does your association play in the federal and state legislative and regulatory environments, and are there any items on the current agenda you would like to highlight?
We are very fortunate because FAMP has a very good relationship with the Office of Financial Regulation. We are able to communicate effectively and work together because of the professionalism on both sides. There is a mutual respect that comes from experience, and our association has been working at this for more than 55 years.
In addition, all of FAMP's chapters get together once a year and head to Tallahassee to meet and speak with our legislators about current issues. If you've never done this before, I would invite you to join us and see what a big difference we can all make together. Each chapter also maintains relationships with their local legislators throughout the year.
 
What do you see as your most significant accomplishments with the association?
We support each other, and I can tell you first-hand that absolutely nothing happens because of one single person. I have been part of the FAMP Broward Chapter since my first day of membership, and I am very proud of our chapter. Am I biased? Absolutely, but come to our Trade Show and see what our board and volunteers have accomplished together. The FAMP Broward Chapter Trade Show is right in the middle of the highest number of licensees within the state, and we always have a great turnout with lots of relevant education for our members.
 
What is the synergy that exists between FAMP and NAMB?
I truly believe we need each other to effectively represent our industry. While we are very successful at working with our legislators, we only represent a single state. Having the ability to join forces with all the states and come together with one voice is very powerful and necessary. In fact, some of our current and past FAMP leaders have roles in the NAMB today.
 
In your opinion, what can be done to bring more young people into mortgage careers?
Over-regulation is obviously an obstacle and makes it difficult for a novice licensee to know how to get started. The education requirements for licensing have absolutely nothing to do with the real world—and while we are trained and tested on regulations, there really is no hands-on step-by-step training that we are required to do. That comes from experience and from mentoring from more seasoned mortgage professionals. We need to have more education available specifically for these new licensees.
 
How would you define the state of the Florida housing market?
Florida has such a diverse housing market. One neighborhood can include low-income housing and a few blocks away, you may find multi-million dollar condos and homes. Condos and co-ops have large footprints in South Florida, and with our beautiful coastlines, we attract many retirees, investors and foreign nationals. We really have a unique market, and frankly, we need to offer more loan products and loan types because of this.
Our housing market is very active and many areas have already surpassed the affordability thresholds for residents. That makes our jobs more important than ever, and when you think about it, we are the solution that makes homeownership achievable. How can you not love doing what we do?
---
---
Phil Hall is managing editor of
National Mortgage Professional Magazine.
He may be reached by e-mail at PhilH@NMPMediaCorp.com.