Lisa Binkley Joins NCS as SVP of Business Development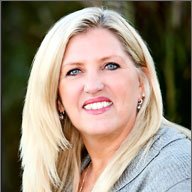 National Credit-reporting System Inc. (NCS)
has announced that Lisa Binkley has joined the company as senior vice president of business development. Binkley, a recognized industry expert in third-party verifications, quality control and valuations, will lead NCS's solution development team and support members of NCS's sales team as a subject matter expert in multiple disciplines.
Prior to joining NCS, Binkley was senior vice president of client strategy and implementations at Platinum Data, which was recently purchased by Mercury Network. She was a key member in developing an efficient on-boarding system for Platinum Data, where the time from execution of a client agreement to the actual use of services was reduced by 45 percent. Binkley also held the position of director, Mortgage Solutions at Equifax Workforce Solutions, and of executive vice president at Rapid Reporting Verification Company, which was later acquired by Equifax.
"The mortgage industry is at a pivotal point where it requires system and product development by service providers to go beyond the requirements of Fannie Mae's Day 1 Certainty program," said Binkley. "We must establish greater access to innovative and automated processes for mortgage origination, and that's what NCS is doing right now. I look forward to accelerating NCS's commitment to moving beyond the expected by deepening our relationships in automation and information services."