Using Technology to Attract Millennials Into the Mortgage Workforce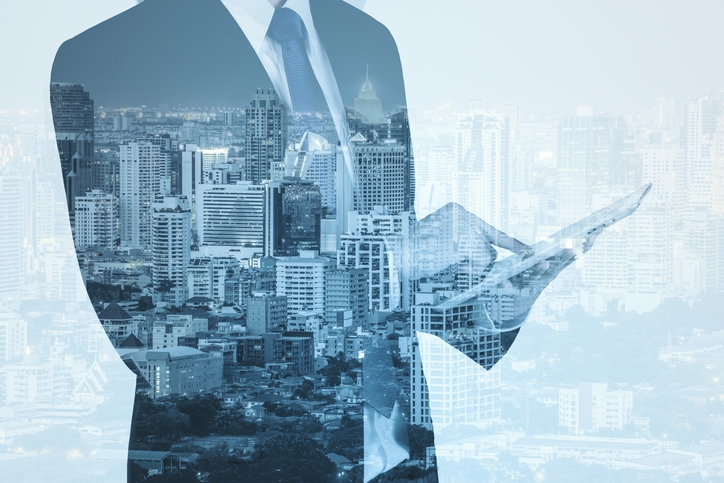 There has been a lot of talk recently about how the mortgage industry needs to figure out ways to attract the next generation of loan officers. It is often stated that the average age of people who work in the industry are in their 50s. As the younger generation enters and takes over the housing market, will we also see them become the future workforce and leaders of our aging industry? Experience counts, but having the ability to relate to the things that are important to the borrower may be even more important.
Mortgage companies and managers are at a crossroads at a time when Millennials are demanding more out of their work. How do we accommodate that and groom the next generation of loan officer?
While trying to find a way to streamline the workflow and improve business efficiencies at my own mortgage branch, I came to the realization that technology may be one of the keys to meeting Millennials where they want to be in their jobs and careers. I'm not talking about the latest customer relationship management system (CRM) or cool flyer-making tool. I'm talking about building a business that has technology at its core and allows loan officers flexibility and information in an instant.
In my branch, we use technology that pulls information on leads and accounting, as well as information from CRM systems and loan operating systems, into one understandable digital dashboard. In other words, we can check the status of any loan we are working on at any time, from anywhere, as long as we have a smartphone or tablet.
I recently hired an originator who falls into the Millennial age range. During the interview, she saw this technology that we have available to our loan officers, and immediately asked if she could get it on her phone and if it will send her notifications. I answered, "Of course." We hired her and she later told me she felt like she was leaving the stone age behind. She had just left another mortgage branch and had only been in the industry for a few years. This tool won't close loans for her, but it will certainly give her more visibility and allow her to serve her clients and referral partners easier and quicker. No more being bogged down by diving into spreadsheets or waiting on someone else to do it.
Essentially, I am able to use technology that was created to help streamline my business to recruit young originators who are just as excited about the technology as I am.
But that's just the beginning.
Here are four things Millennials want out of their jobs and how mortgage technology can help fulfill those wants.
Making a difference
I have been a mortgage branch manager since 2006. I love the pace of the industry and what service you can provide. It's an amazing career that allows you to help people realize their financial situation and achieve the dream of homeownership.
I don't believe the mortgage industry will be so streamlined that you will be able to just "push a button" or "pull a lever" and get a mortgage. It takes a lot of human interaction and the loan approval process is a long one with many regulations along the way. Consumers often don't understand the different steps of the loan process. Traditionally, if something goes off the rails during the process, loan officers may not know about it for two to three days, which could delay the approval of the loan or cause it to miss critical deadlines. Meanwhile, that consumer could be living in a hotel waiting to purchase their new home. Technology allows us to help make sure everything is on time and turned in properly, thus increasing the chance of a timely close of a loan. Loan officers, real estate agents and banking operations now have tools that help track and communicate critical milestones to make sure people get in their new homes quickly and smoothly. As a result, the Millennial loan originator gets more people into homes with a positive experience and is more fulfilled by that.
 
Schedule flexibility
With the technology I have implemented in my mortgage branch, I have been able to save myself 15 to 20 hours per week because I am no longer sifting through spreadsheets to get updated on loans and the pipeline. Because of that, myself and many members of my team don't have to work ourselves to death managing a pipeline of loans. We are able to spend that time on higher value activities, like business development, training and recruiting.
It has also has opened up more time for me to spend with my family and go to the gym.
My whole team can check how their workflow is going from their phones. They aren't chained to their desks. This industry far too often sees people sacrifice the one commodity they will never get back: Time with family and time for personal growth or personal health. We, on the other hand, have chosen to create an environment that has transparency and accountability using technology. The byproduct of that is more time without the added stress that comes with too little time in the day.
 
Work that is challenging
Don't be afraid to take a long hard look at your business practices and systems. We have an open-door policy for all of our employees and have a culture that encourages collaboration on system improvement. Your biggest asset is your people, and we as branch managers need to listen to make improvements to move the needle.
When branch managers do finally get their data and systems under control and are able to step back and look at how their business is really doing, they find out that things are a mess. If you don't properly manage your data input, you won't get great results. Once you know what you need to do in order to clean things up and you use an algorithm to do it, you and your team will be able to set goals and properly forecast. In my branch, this has allowed us to have healthy (and accurate) competitions that are about more than just closing the most loans in a month (not very original). We have competitions that revolve around the quality of the loan submission and with a scoreboard in the office that accurately lets everyone know where they are at all times. It creates a sense of excitement and challenge, something Millennials embrace.
 
Active on mobile
Let's face it, a lot of people, especially Millennials, are online and on their smartphones nearly all day. In fact, a recent study states that 39 percent of Millennials interact with their smartphone more than anything or anyone else every day. Yep, that said "anyone." So go back and think about the story of the young originator who joined my team and did so partly because of the loan tracking dashboard that I have in my office. The industry needs to have mobile tools available that Millennials can use for their work because they want to be on their phones. If they are able to enjoy their job and feel like they are on the cutting edge while making a difference, then they will work harder and that will trickle down to the consumer.
The mortgage industry at its core has some of the things that Millennials value in a career–flexible hours and the ability to be inspired by helping borrowers achieve homeownership. The mortgage industry is also filled with fractured systems that don't interface, but are required to exist in today's highly regulated world. This creates a clunky experience for the loan officer and borrower. These types of challenges baffle and aren't acceptable to Millennials.
So why in a production industry like ours are we having trouble attracting the next generation of loan officers? It's because the longstanding mantra has been, "If it isn't broke, don't fix it." It is broken though because young people aren't seeking out careers in our industry. I believe that technology can help us pull more Millennials into the mortgage industry and fix a problem that may soon catch up to all of us. We need to be ready for a fresh set of eyes looking at long-standing industry inefficiencies and allow them to be part of the solution.
Dustin Sheppard is the branch manager of Securus Group, a division of American Pacific Mortgage, in Roseville, Calif., and the CEO of Special Agent X, a fintech startup company that has developed the X-Ray dashboard. X-Ray transforms massive amounts of data warehoused in a variety of different systems into easy-to- understand, easily accessible analytics that drive top-level decisions for mortgage professionals. Dustin may be reached by e-mail at

[email protected]

.
This article originally appeared in the February 2017 print edition of National Mortgage Professional Magazine.