Featured Industry Leader: Constance Griggs Lazzeroni, President, CAMP Central Valley Chapter
Constance Griggs Lazzeroni is vice president of operations for Fresno, Calif.-based Elite Mortgage & Financial Services and current president of the Central Valley Chapter of the California Association of Mortgage Professionals (CAMP).
National Mortgage Professional Magazine
recently spoke with her regarding her work with the state's trade group.
When did you first get involved with the California Association of Mortgage Professionals, and what was the path that led you to a leadership role?
I got involved many, many years ago—CAMP dwindled in our area about eight years ago. When it was back, I was interested in the Government Affairs Committee because I wanted to understand what was coming out in terms of regulations—and I did not want to find out what was going to be implemented a week before it came out. I got on the board after hearing Fred Kreger, current NAMB president who was CAMP president at the time, speak about getting involved. We had low attendance in the Central Valley and I along with others on the CAMP Board have worked hard to promote CAMP and it's benefits over the last few years.
A couple of years ago, I was nominated to be president, and it was my main intention to grow our chapter. The last few years, we have more than doubled our event attendance.
Why should members of your state's mortgage profession join CAMP?
For starters, we are represented by lobbyists who fight on our behalf … one strong voice is better than many scattered voices. Also, we are serious about promoting ethics and education. My chapter promotes cross-education—and I speak at escrow and title events and have them speak at our events along with the leaders in the realtor chapters.  
How is CAMP involved in shaping legislative issues, at both a state and federal level?
We are only involved on a national level to some degree. Right now, we are focused within the state on some real estate code clean-up, a bill dealing with personal income tax deductions, and several dealing with affordable housing. There's going to be one on Property Assessed Clean Energy loans like last year and a bill to move the Bureau of Real Estate out of the Department of Consumer Affairs.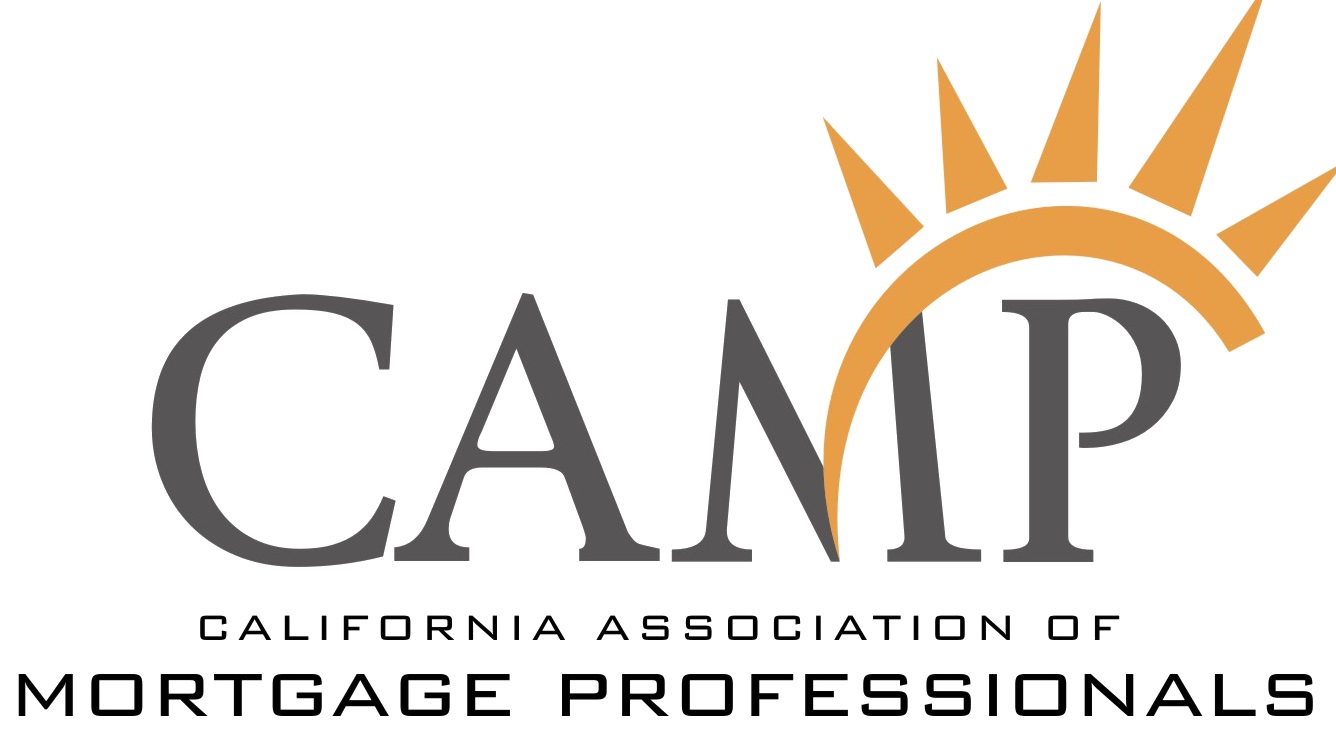 What has been your most significant accomplishment within CAMP?
Rebranding CAMP's image and getting CAMP back in action again. Over the last three years, our membership and attendance have been increasing. Right now, our chapter has about 60 members, and a couple of hundred people showed up at our last event. We are one of the smaller CAMP chapters in terms of membership numbers, but we have better event attendance.  
What is the synergy between CAMP, NAMB and other trade groups?
NAMB and CAMP are very closely related. We basically coincide with each other. With the Mortgage Bankers Association and the National Association of Professional Mortgage Women, we have the same objectives, but we don't cross with each other very often.
One of our objectives for 2017 is to reach out with other mortgage groups, as well as with the Realtor associations, the Young Mortgage Professionals Association, and the California Escrow Association.
 
What is the housing market like in the state of California?
We are definitely seeing values increasing. But we are short on inventory. In January, we noticed a slowdown for just a little bit. But overall, we've had healthy growth and movement in the market. Within the state, the Bay Area is strongest market, but our part of the state is also moving pretty quick.