Draper and Kramer Mortgage Opens New Branch in Louisville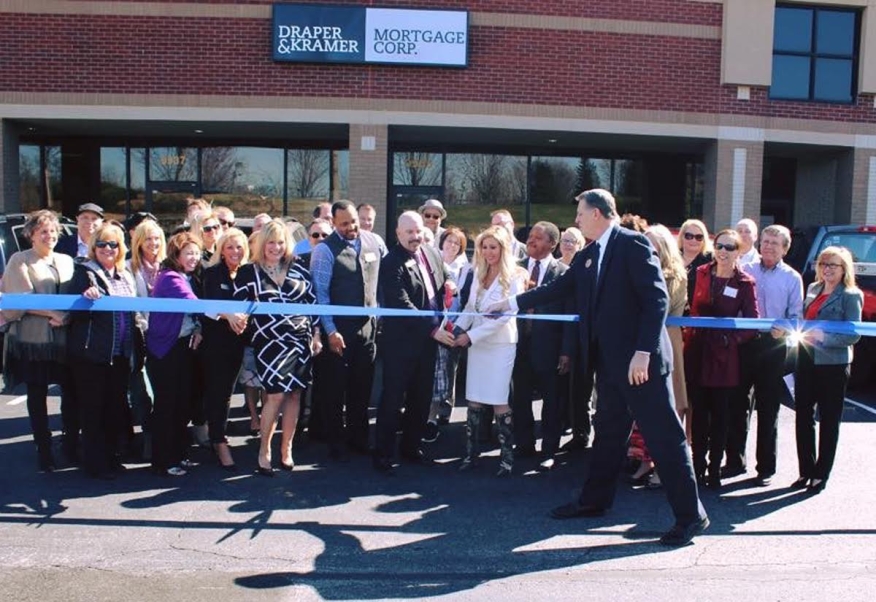 Draper and Kramer Mortgage Corporation (DKMC)
has announced the grand opening of its new Louisville, Ky. branch. The office is the second in the state for DKMC, the residential mortgage division of full-service real estate firm Draper and

Kramer Inc.
More than 100 guests were in attendance for the event and ribbon-cutting, including Deena Sisson, regional vice president of DKMC.
"It's great to be in Louisville," said Paul Lueken, CEO of DKMC. "We've wanted a brick-and-mortar presence here to serve this market for some time, and today we have it. Area homeowners, homebuyers, real estate agents and others now have another option for their home financing, and I'm proud to say it's an excellent one."
DKMC's Louisville office is helmed by Area Manager Quin Bernhardt, a 21-year mortgage industry veteran who is a perennial top loan originator in the region. Bernhardt, who has served as a branch manager for three other lenders, joined DKMC in February of this year.
"This is an exciting beginning," said Bernhardt. "I'm thrilled to be a part of Draper and Kramer Mortgage Corp. and to be growing this fantastic company's presence in the greater Louisville area. I'm proud to have the opportunity to fill this office with some of the best mortgage talent in our region, and we're already off to a great start."
Bernhardt is joined at the branch by Julie Bernhardt, sales team leader; Loan Officers Kathryn Chapman, Leslie Chappel and Hong Huynh; Mario Pritchett, loan coordinator; and Susan Peabody, processor. The staff was recruited by Sisson, a mortgage purchase team leader in Kentucky and southern Indiana from 2010 to 2012, as well as a former resident of the area. The office will house approximately 14 employees once fully staffed.