Foreclosure Filings at Pre-Recession Levels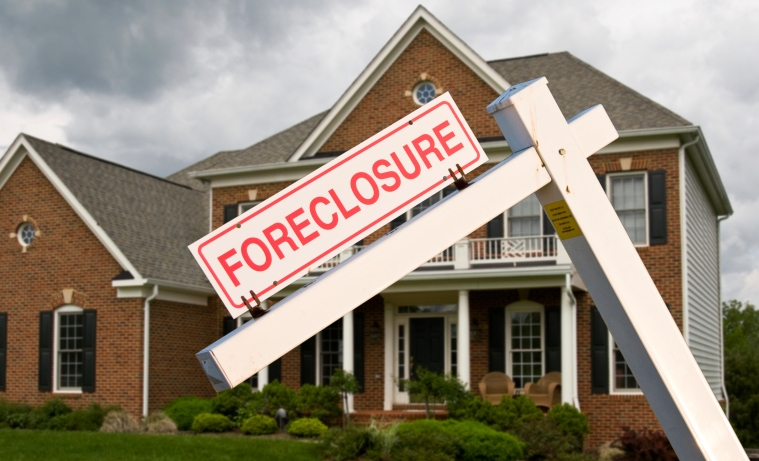 Foreclosure filings were reported on 234,508 U.S. properties in the first quarter of 2017, down 11 percent from the previous quarter and down 19 percent from a year ago to the lowest level since the third quarter of 2006, according to new data from
ATTOM Data Solutions
. Furthermore, the first quarter's foreclosure activity total was 16 percent below the pre-recession average of 278,912 properties with foreclosure filings recorded in each quarter between the first quarter of 2006 and the third quarter of 2007.
"U.S. foreclosure activity on a quarterly basis first dipped below pre-recession averages in the fourth quarter of last year, and this report shows that trend continuing for the second consecutive quarter," said Daren Blomquist, senior vice president with ATTOM Data Solutions. "The number of local markets dropping below pre-recession levels continues to grow, up from 78 a year ago to 102 in this report."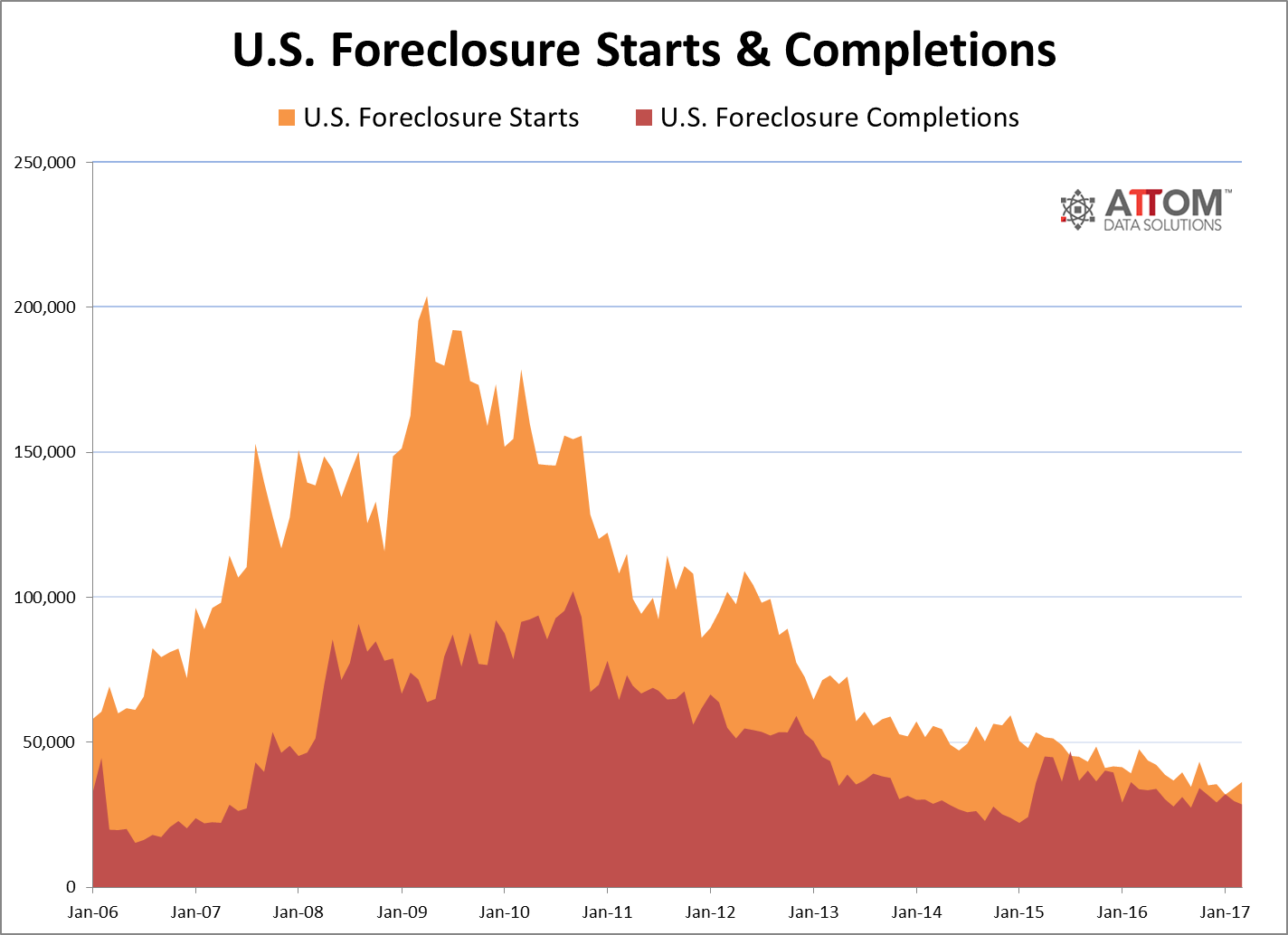 ATTOM Data Solutions also noted that 102 local markets recorded first quarter foreclosure activity below pre-recession averages, most notably Dallas (73 percent below) and Atlanta (67 percent below). However, 114 markets were still above pre-recession levels, most notably Philadelphia (97 percent above) and New York (80 percent above).
For the month of March, there were 83,145 properties with foreclosure filings, up by one percent from February but down 24 percent from a year ago. March was the 18th consecutive month with a year-over-year decrease in overall foreclosure activity. A total of 36,370 U.S. properties started the foreclosure process last month, up six percent from the previous month but down 24 percent from March 2016. Foreclosure starts were down on a year-over-year basis for the 21st consecutive month in March.
Maryland had the highest foreclosure rates among the states with one in every 820 housing units, while two New Jersey cities had the highest metro rates: the capital city Trenton (one in every 355 housing units with a foreclosure filing) and the ailing resort Atlantic City (one in every 452 housing units).