Carrington Real Estate Services Adds Two New Assistant VPs

Carrington Real Estate Services LLC
has announced two new additions, Lisa Harris as area assistant vice president and manager to lead and continue to grow Carrington Real Estate Services' market share and team of real estate professionals in the Las Vegas market, and Jason Demers as assistant vice president and manager to lead the company's team in the Northern Virginia area.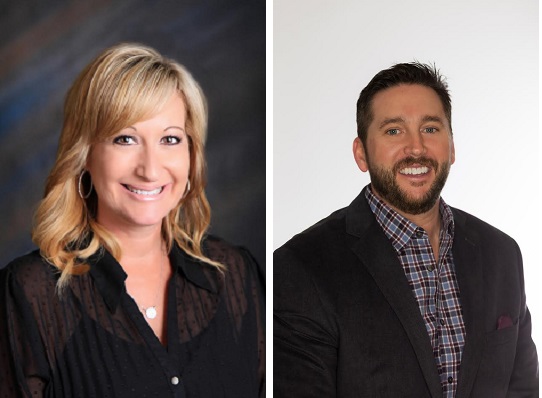 Harris, a licensed real estate agent for 16 years, joined Carrington Real Estate Services in 2013 and has consistently been one of the company's top producing agents. Prior to Carrington, she was with Nextage Property Solutions and RE/MAX, where she successfully held roles as agent, sales manager and team leader. She is a Certified Distressed Property Expert—Short Sales (CDPE) and is BPO Certified.
"Lisa's proven track record as a successful agent is evident in her continuous recognition as one of Carrington's top producers," said Larry White, regional vice president for Carrington Real Estate Services. "Her professional experience and firsthand understanding of the challenges and opportunities agents face every day in growing their business is core to this leadership position. Carrington Real Estate Services' success in building our teams and market share is due not only to our ability to recruit talent, but also to our commitment to develop talent within the company and help our real estate professionals reach their career goals. Lisa is a prime example of this, and we are very pleased she will lead the Las Vegas market."
Demers brings to Carrington Real Estate Services nearly 20 years of residential real estate experience that includes working for leading regional brokerages including Keller Williams, Coldwell Banker, Century21 and National Realty of Reston, Virginia. Most recently, he was named portfolio asset manager with Patriot Properties. Prior to this, Demers was with National Realty LLC, which he co-founded with two broker-owners and helped lead from 2002-2014, hiring more than 140 new agents. During his tenure, he managed direct contact with all the major U.S. banks to facilitate short-sale negotiations and approvals for distressed homeowners.
"Jason's real estate experience working in entrepreneurial settings and growing teams provides the strong foundation for this leadership position," said Russ Laggan, Southeast regional vice president for Carrington Real Estate Services. "I am very pleased to have Jason in this role. His success in building his career will be valuable and inspirational as he leads our agents in further developing their business and careers."