Mid-Island Mortgage Announces Several New Additions
Mid-Island Mortgage
has hired several new employees as part of its larger corporate expansion initiative, including Stacey Canderelli as director of marketing; Christopher Ostrowski as director of business development; Maria Estrada as senior loan officer; Leander Nyack as a loan officer; and Kimberly Benson as loan officer. Each of these new team members will be based in the company's Westbury, N.Y. headquarters.
"Mid-Island Mortgage is firmly focused on growing our talent base and corporate infrastructure in order to support the individual needs of our customers and sources of business. We warmly welcome this new group of experienced individuals who bring significant real estate and mortgage expertise to our company, complementing the knowledgeable staff members that have been with us, in many cases, for decades," said Louis Bottari, president and CEO of Mid-Island Mortgage. "We look forward to strategically adding to our team, ensuring Mid-Island Mortgage's continued growth momentum."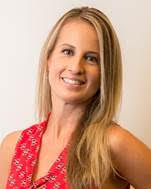 Canderelli (pictured right) has more than 17 years of marketing, creative services and graphic design experience, the majority of which encompasses significant expertise within the real estate finance industry, which has benefitted from her specialized talents in corporate branding as well as print, digital and web-based design. Prior to joining Mid-Island Mortgage, she was the AVP, Creative Services for Arbor Realty Trust, Inc., a commercial real estate lender, for 11 years. Earlier in her career, she was a graphic designer for such entities as the Metropolitan Transportation Authority and Swimwear Anywhere, as well as an adjunct graphic design instructor for Briarcliffe College.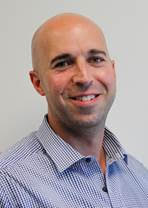 Ostrowski (pictured left) has more than 17 years of business development, marketing, corporate communications and copy writing experience, the majority of which encompasses significant expertise within the real estate finance industry. He has demonstrated an ability to transform technical financial information into easy-to-understand marketing content and branding designed to drive new business. Prior to joining Mid-Island Mortgage, he was the AVP of Corporate Communications for Arbor Realty Trust for seven years. Earlier in his career, he was a managing editor and reporter for several commercial real estate publications.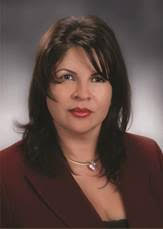 Estrada (pictured right) has more than 20 years of professional experience within the mortgage industry and has helped thousands of individuals obtain the optimal financing they require to purchase, refinance or renovate their homes. Fluent in both Spanish and English and licensed in New York, she specializes in conventional and FHA home financing as well as foreign nationals, self-employed borrowers and other special transactions.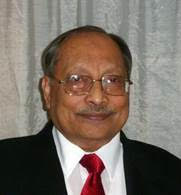 Nyack (pictured left) has more than 20 years of home mortgage financing expertise and is licensed in New York and Florida. His high level of customer service has made him a leading mortgage professional throughout his career, which included a 21-year tenure as the owner of mortgage brokerage firm Nyack Funding Company Inc. from 1994 to 2015. He is also a decorated United States war veteran, having served his country proudly during the Vietnam War. He received the Bronze Star Medal.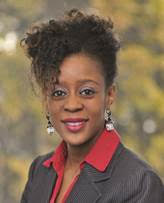 Benson (pictured right) has several years of mortgage finance experience plus more than 10 years of legal industry experience assisting attorneys across numerous practice groups, including real estate. Licensed in New York and New Jersey, she has a unique understanding of ratios, tax benefits, refinance proceeds and points versus interest scenarios that many other loan officers may not. Her solid legal and tax industry work experience has made it easy for her to smoothly transition into the mortgage industry.