Employees Are Such Children
At its height, Carteret Mortgage, my former company, had more than 4,000 employees. Imagine running a business with so many different types of people with various wants, needs and goals. Simple, imagine you have 4,000 children and it is pretty much the same thing, except without the stretch marks.
Nothing prepared me better for running a large company than having four kids. All you want is the best for them, but sometimes, they can be so annoying. One may be great at selling, another, more introverted, loves accounting. One has a wonderful home life, another falls victim to cocaine abuse. Some are mean, some are wonderful. Here are some tips on how I coped:
 
Matching employees with your company's corporate culture: Seats on the bus
The sad truth is that you cannot employ everyone. Some employees will do well, some will not. I liken it to being a driver on a bus. There are some employees you want on the bus, and some you want off the bus. And some employees, you just have to change their seat on the bus. I have found most people do well when they are doing what they like. If you can get the right person for the right job, things go swimmingly. Maybe you hire someone for one job, but they would really do better in another job. Some are just very disruptive and you need to get them off the bus. Oh, and do not feel all sad when you have to fire an employee. You are just helping them get on the right bus where they will do better and be happier. I once had to fire a licensing employee for doing just a horrible job. He later went back to school as a chef and is very happy now. He told me years later, it was the best thing that ever happened to him. He needed that kick in the pants to motivate him to pursue his true calling.
 
How to keep employees happy: Production contest, suggestion box
There gets to a point where some loan officers start doing very well financially and money is no longer the motivating factor it used to be. In times like that, their next goal is notoriety. It is the fame part of "Fame and Fortune" everybody wants. That is why we had a "Winner List" of top producers for the month. It got to the point where it became very competitive to get on this list. Everyone wants their 15 minutes of fame and to see their name up in lights. People will work hard if you can find the right way to motivate them.
Of course, this will not work for your clerical employees. They are more interested in getting their voices heard. That is why I started a "Suggestion Box." For excellent ideas, I awarded a cash prize and made a big deal about the announcement. Plus, there were some pretty great, money saving ideas there. Remember, always praise in public and criticize in private.
 
Finding branch managers who produce loans, not problems: Some of the best loan officers do not make the best managers
Somewhere along the line, most loan officers get the impression that being a "Branch Manager" is the next step in the evolution of their career. Don't be a boss that buys into that falsehood. There are certain skills to being a top producing loan officer that do not necessarily translate into being a great manager. Some loan officers keep their knowledge tight to their vest. A good manager freely shares their knowledge and enjoys teaching others. Plus, do you really want to turn your Arabian stallion into a plow horse? You want to analyze your employee's strength and weaknesses. Support their strengths and staff their weaknesses. If they are great at selling and horrible at clerical why would you want to force them to do more clerical work as some sort of promotion? Find other ways for them to fulfill their dreams. DO NOT raise them to their highest level of incompetency. It helps neither them nor you.
 
Formulating a creative compensation programs: Low overhead, high compensation
If you are honest with yourself, your employees, like you, are in this for the money. You may say you do this for the love of helping people with their housing needs, but let's get real for a moment. Don't believe me, ask any of your employees if they would like a raise.
Okay, let's talk economics for a minute. The amount of compensation available to your people is a function of your particular business model. A certain amount of work must be done and a finite amount of income is generated from it. How is the best way to distribute that money knowing that some particular employees are more skilled, more knowledgeable or just plain work harder that other employees? Being a capitalist and not a communist, I am inclined to reward more productive (not necessarily the hardest working) employees.
Not everyone is the same. Some are willing to work more to get more. Some are happy with what they are doing or don't want to learn any more. A good system take that into account. That's is why I developed a system where "the more you work, the more you make."
Every loan has a cost component for marketing, origination and processing. If a loan does more of the cycle that is less that I have to pay someone else to do it. For example, a loan officer should make more if they bring in a loan versus a lead for which I paid. A loan officer who is willing to process his own loan should get more than one where I have to hire a processor. You get the idea. The more they do, the more they are paid.
Some mortgage companies are not set up this way. They have a large budget for TV advertising and a corporate jet, but don't think to compensate their employees a competitive wage. If your company is like that, don't be surprised when your kids run away from home.
Just like my kids, I was very proud of some of my employees and just wanted to strangle others. But they are all your children and the best boss (and father) is one who wants the best for them, takes care of them and loves them.
---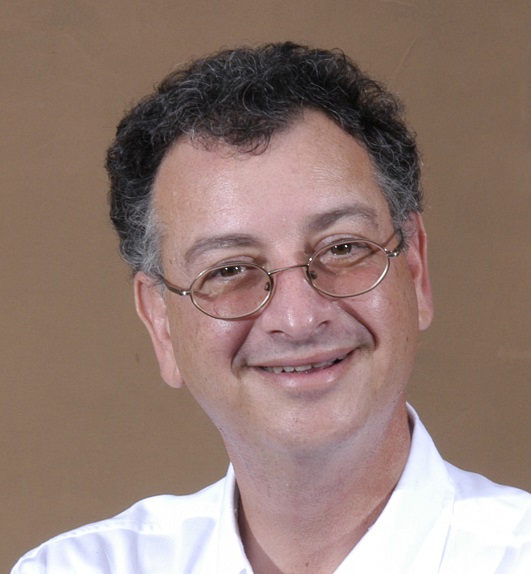 Eric Weinstein worked in banking, on the commercial real estate side until 1991, when he fell in love with residential lending. In 1995, he started a small mortgage company in his basement called Carteret Mortgage Corporation, which in 2003, grew to one of the largest mortgage broker companies in the United States. Eric is semi-retired, doing mortgages by referral only. He may be reached by phone at (703) 505-8692 or e-mail EWeinstein4U@gmail.com.
---
This article originally appeared in the January 2017 print edition of National Mortgage Professional Magazine. 
---