NMP Mortgage Professional of the Month: Adam Thorpe, President and Chief Operating Officer, Castle & Cooke Mortgage LLC

Adam Thorpe is president and chief operating officer at Salt Lake City-based Castle & Cooke Mortgage LLC. National Mortgage Professional Magazine recently spoke with him regarding his career in the mortgage profession.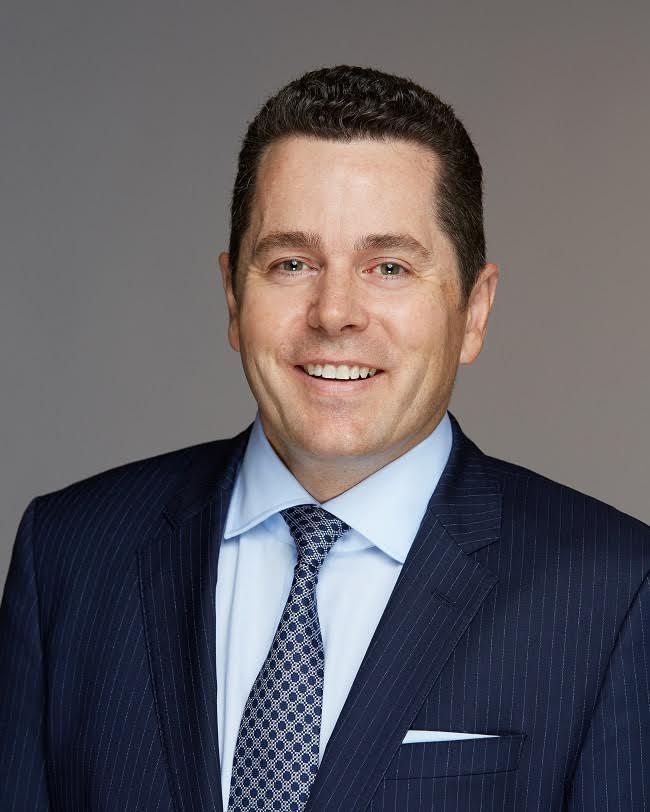 How did you first get into the mortgage profession? Was this your original career choice?
I started my professional career as an attorney in Los Angeles. As an attorney, I was fortunate to work with several independent mortgage companies on transactional projects and compliance matters. I enjoyed the mortgage-related work and the diverse issues I encountered while working with mortgage companies.
One of my favorite clients eventually convinced me to come in-house as general counsel. I eventually worked my way up to chief legal officer. It was a great position at a fast-paced and rapidly growing company. I had the opportunity to work with many smart industry professionals on a variety of business and legal issues. These experiences solidified my love for the mortgage banking industry.
 
How did you first become involved with Castle & Cooke Mortgage?
As many in the industry are aware, Castle & Cooke Mortgage encountered some challenges with the CFPB in July 2013. The owner of Castle & Cooke Mortgage, David H. Murdock, is a well-known businessman and billionaire. Mr. Murdock asked me to join the company to help resolve the issues with the CFPB. I first joined Castle & Cooke as chief risk officer with the focus of resolving the CFPB matter and rebuilding the company's compliance management system. In October of 2014, I was made president of the company. As president, I led the restructuring of the operational side of the business and the development of our current platform. Throughout my employment at Castle & Cooke Mortgage, we have been able to drive remarkable changes at the company and position the company for incredible growth and success.
 
How has your company been able to handle all of the regulatory burdens placed on the industry in the past few years?
Like all companies in the mortgage industry, compliance is a major focus at Castle & Cooke Mortgage. My legal background has certainly been a tremendous asset, as the industry has evolved over the past several years. Castle & Cooke is fortunate to have a robust compliance management system and a fantastic compliance team administering that system.
As with other companies, the cost of compliance has increased and we have added a variety of employees to address specific compliance needs. Despite these resources, we are certainly not complacent. We are always striving to be better and continually upgrade our systems and processes.
 
If interest rates continue to increase in 2017, how will that impact the housing world?
With the sharp rise in rates, we have seen since early November, refinance volume will be adversely impacted. I expect that the industry will experience declines in refinance transactions, like the ones seen when rates spiked in mid-2013, but on a more pronounced scale. Consumer-direct and refinance-focused originators will certainly suffer.
On the upside, the housing market is much stronger today than it was in 2013, so purchase volume should remain strong. Castle & Cooke Mortgage is a retail originator primarily oriented on purchase transactions, so we are looking forward to a very strong 2017.
 
What do you see in 2017 for the mortgage profession?
I believe that technology will continue to become more relevant. Technologies that expand loan originator capabilities, improve customer experience and allow borrowers to self-service will become more prevalent. True e-mortgages are coming, and technological developments will provide many new opportunities to become more operationally efficient.
On the legal and regulatory side, the Trump Administration will likely drive changes at the CFPB and at HUD. I don't believe that the CFPB is going away, nor should it. However, I do think that 2017 will bring a more reasonable approach to working with the industry and that the pace of CFPB-led enforcement actions will slow down. Notwithstanding the changes at the federal level, state regulators will continue to be very active.
 
What can the industry do to attract more young people into mortgage careers?
The industry needs to do a better job of communicating the tremendous benefits of working in the industry. I also believe that promoting the development and use of technology will attract more young people into the industry.
 
What is the housing market like in your state of Utah?
The housing market in Utah remains very strong. Utah's economy is strong and unemployment is low, and many companies are moving into the state. These factors are driving a housing shortage in many areas of the state. 
 
What are some of the challenges facing Castle & Cooke in today's market?
We have built an exceptional company and culture. Our employees are committed to maintaining "excellence" as the standard for everything they do. As Castle & Cooke is now focused on growth and expansion, finding like-minded individuals that embrace our high standards is going to be a challenge. We have been fortunate to bring many outstanding employees into our ranks in 2016, including 15 new branches across the U.S. We are committed to continuing this trend going forward.
 
Looking back on your career, what do you see as your greatest accomplishments?
Transforming Castle & Cooke Mortgage is one of my greatest professional accomplishments. I joined Castle & Cooke Mortgage shortly after the CFPB filed suit against the company in 2013. The CFPB lawsuit presented many unique challenges for the company, spanning all parts of the business (compliance, production, operations, reputational issues, etc.). Overcoming those challenges and resetting the company culture required tremendous sacrifice, resolution and hard work, both by me and a team of dedicated employees.
The positive results we generated through these sacrifices and hard work are extremely gratifying. It was very exciting to watch the way we were able to completely transform the way the company does business in a very short period through the various compliance and operational changes we implemented.
It was incredibly rewarding to see our employees embrace these changes, and how the changes resulted in improved employee performance and growth at all levels of the business. It was also gratifying to see many of our producers reach new heights of professional success through the changes we made to the business, and how their families were positively impacted in the process. I truly enjoyed watching the various new members of our team grow together while working toward common goals and objectives.
As if to give perfect exclamation points on our efforts to transform the company, Castle & Cooke Mortgage was recognized this year by the Deseret News as number 12 on its list of the Top 57 Companies in Utah (the highest-ranking Utah mortgage company) and by Utah Business as a Top Company to Work for in Utah. I am extremely proud of these accomplishments and of the many people that I was fortunate to lead as we made it happen.
What goals do you have for 2017?
Growth and expansion! Our goal in 2017 is to add 15 new branches and more than 150 new loan originators to both our existing and new branches. We are targeting a nationwide footprint by the close of 2018.  
Outside of work, how do you spend your leisure time?
I have three very energetic young boys who keep me on my toes (and also very tired). I enjoy spending time with my family doing many of the outdoor activities that are readily available in Utah. I also enjoy cycling, and we have a great group of people at the company who cycle together.
---
Phil Hall is managing editor of National Mortgage Professional Magazine. He may be reached by e-mail at

[email protected]

.
---
This article originally appeared in the January 2017 print edition of National Mortgage Professional Magazine.