National Mortgage Professional Magazine Presents ... 2017 State of the Industry Roundtable Discussion
As we turn the page of the calendar and begin a new year, we enter the next 12 months with new hopes and expectations of how to grow business in the new Trump Administration. National Mortgage Professional Magazine gathered some of the industry's forward-thinkers for a roundtable discussion on how they plan to face the year 2017 and beyond. What follows is a lively dialogue between C-level executives, heads of trade associations and those on the frontlines, all sharing their goals for 2017 and the future of the mortgage marketplace.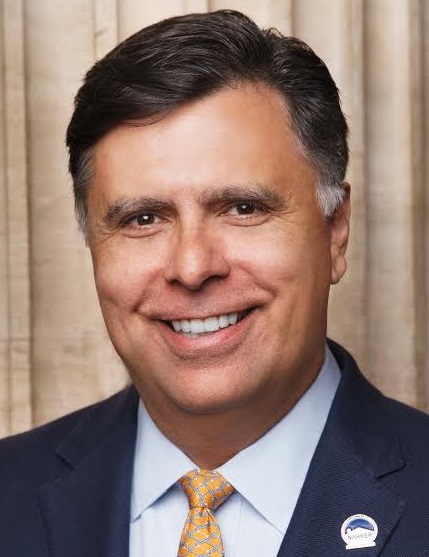 About the panelists …
Gary Acosta
Co-Founder & CEO ♦ National Association of Hispanic Real Estate Professionals (NAHREP)
Gary Acosta is the co-founder and CEO of the
National Association of Hispanic Real Estate Professionals (NAHREP)
and a 25-year veteran of the housing industry. NAHREP is the nation's largest minority real estate trade association with over 26,000 members and 50 local chapters. In his capacity as CEO of NAHREP, he created the
Hispanic Wealth Project
, a new 501©3 non-profit organization with a strategic plan to triple Hispanic household wealth by 2024. In 2013, Acosta co-founded
The Mortgage Collaborative
, a cooperative of mortgage companies who work together to increase profitability and market share. He is a former appointee of the consumer advisory board (CAB) of the Consumer Financial Protection Bureau (CFPB), the powerful federal agency responsible for regulating consumer protection in the financial services industry. He served as 2014 chairman of the CAB mortgage committee. He is a former member of the board of directors of the Mortgage Bankers Association (MBA) and has served on advisory boards for several Fortune 500 companies, including Fannie Mae and Freddie Mac.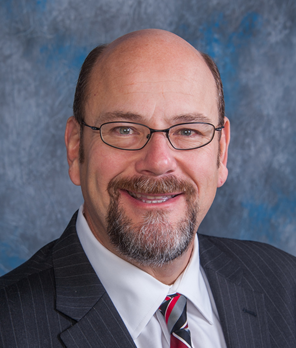 Terry W. Clemans
Executive Director ♦ National Consumer Reporting Association Inc. (NCRA)
Since 2001, Terry W. Clemans has served as executive director of the
National Consumer Reporting Association Inc. (NCRA)
, a Chicago-based national trade association representing the housing credit reporting industry. NCRA members account for more than 70 percent of the companies in the U.S. that produce credit reports required by HUD, Fannie Mae and Freddie Mac for mortgage lending and many of the nation's leading resident screening firms. NCRA members are the elite providers of crucial consumer data to the top housing decision makers in the United States. As executive director for NCRA Terry is an active advocate on consumer reporting issues in Washington, D.C., and is frequently quoted in the media on industry issues. He has testified before Congress, consulted numerous federal agencies on credit reporting issues and has served as an expert witness in several litigations on credit reporting. Terry has been involved in consumer reporting industry since 1986.  

Jonathan Foxx
Founder, President & Managing Director ♦ Lenders Compliance Group
Jonathan Foxx is founder, president and managing director of
Lenders Compliance Group
,
Brokers Compliance Group
,
Servicers Compliance Group
and
Vendors Compliance Group
, the country's first full-service, mortgage risk management firms in the United States devoted to offering a full suite of services in residential mortgage banking to banks, non-banks, independent mortgage professionals, mortgage servicers and service providers. Jonathan is also the founder and president of the
Association of Residential Mortgage Compliance Professionals (ARMCP)
, consisting of nearly 1,600 professionals. ARMCP is the first and only independent, national organization in the United States devoted exclusively to residential mortgage compliance professionals. Jonathan holds a Ph.D. from Columbia University and an MBA from the Wharton School.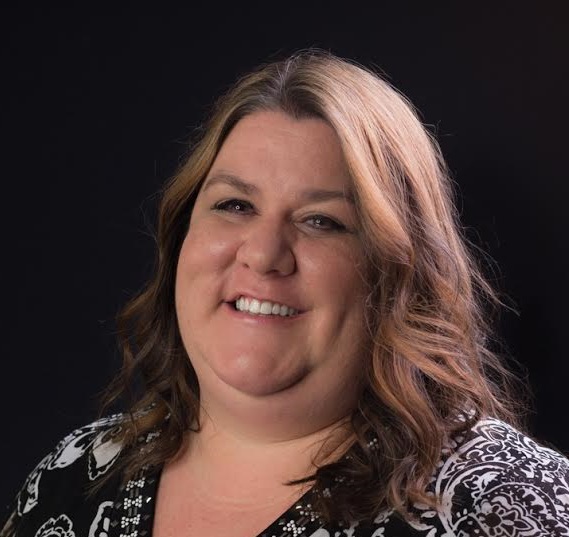 Kelly Hendricks
President ♦ National Association of Professional Mortgage Women (NAPMW)
Vice President ♦ Delmar Financial Company
Kelly Hendricks is president of the
National Association of Professional Mortgage Women
. As head of the nation's only association for women in mortgage lending, Hendricks is responsible for promoting new opportunities for the advancement of women, and for advocating for equal treatment of women in the industry. In addition to creating new communication and public relations initiatives, under her leadership NAPMW has seen significant revenue growth, an increase in membership, new corporate benefactors, and an annual conference where attendance and sponsorship have risen by 60 percent. In addition to her role with NAPMW, Hendricks is also vice president of St. Louis-based
Delmar Financial Company
.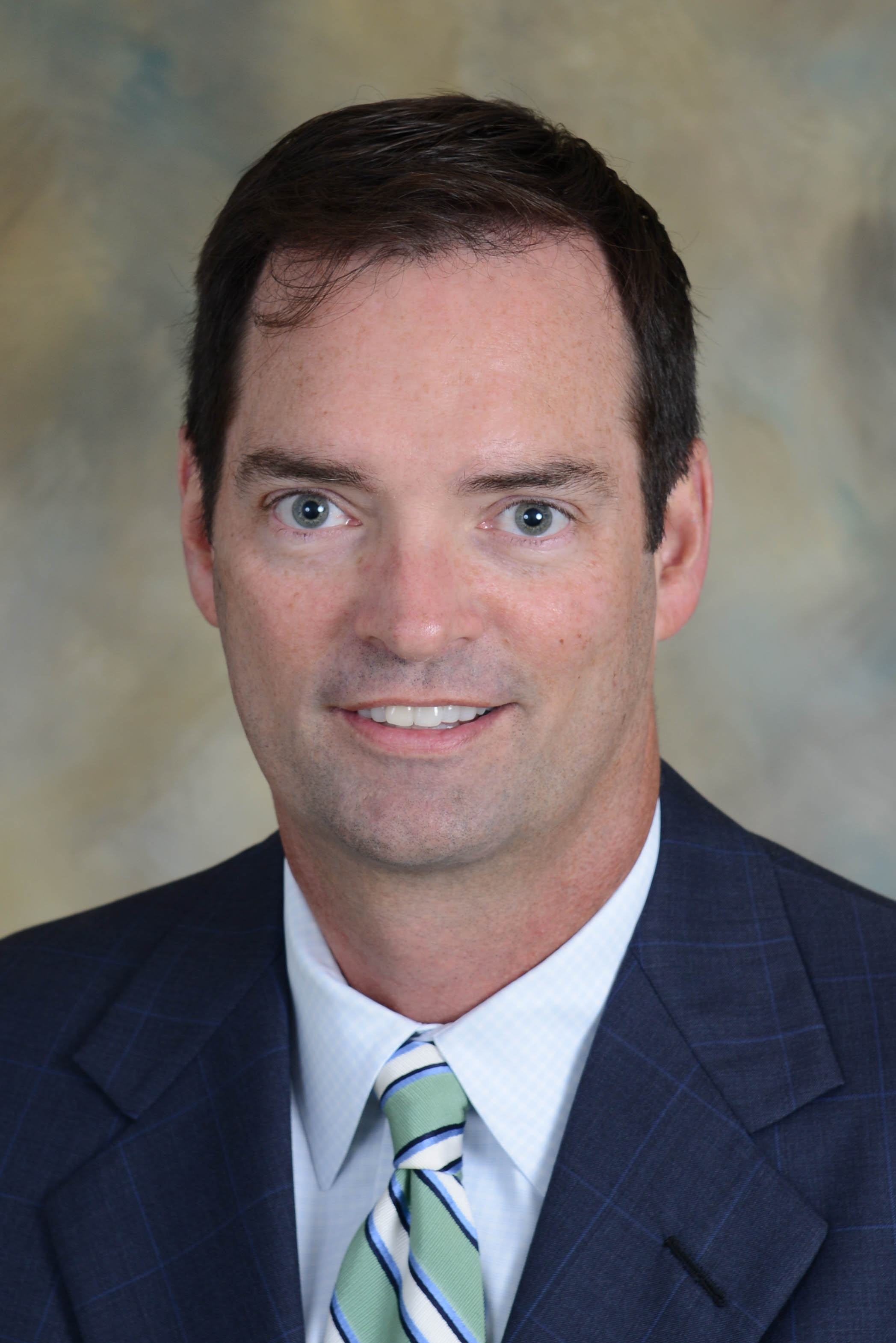 Tom Hutchens
SVP, Sales & Marketing ♦ Angel Oak Mortgage Solutions
Tom Hutchens is senior vice president of sales and marketing at
Angel Oak Mortgage Solutions
, an Atlanta-based wholesale lender currently licensed in 33 states. Tom has been in the real estate lending business for nearly 20 years.  
Rodrigo Lopez, CMB
Chairman ♦ Mortgage Bankers Association (MBA)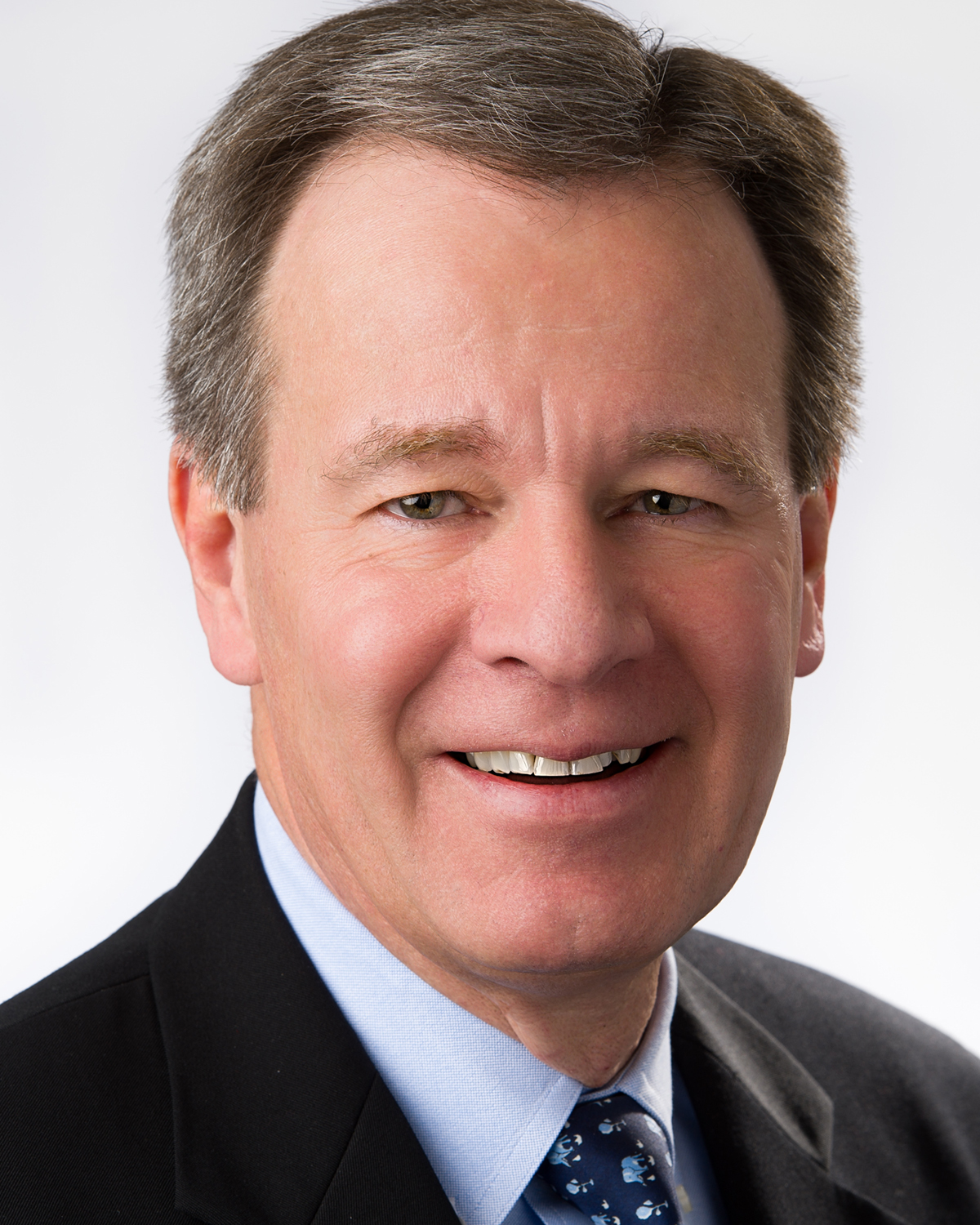 Executive Chairman ♦ Northmarq Capital
Rodrigo Lopez, CMB has been actively involved with the
Mortgage Bankers Association (MBA)
for almost three decades. He is a former chairman of MBA's Commercial/Multifamily Board of Governors. He has served on the association's Board of Directors since 2009, along with a previous stint on the board in 2003 and 2004. Rodrigo was the recipient of MBA's Distinguished Member Award in 2010, MBA's Burton C. Wood Legislative Service Award in 2002, and MBA's Master Faculty Award in 2000. He also received MBA's Certified Mortgage Banker (CMB) designation. Rodrigo is also executive chairman of
Northmarq Capital
.
---
The discussion …
What impact do you think the Trump Administration will have on housing overall and compliance?
Gary Acosta:
After years of steady recovery, the housing market is finally back to its pre-recession levels. The Fed is beginning to raise interest rates, home prices have rebounded almost entirely in most markets and the FHA has cut its mortgage insurance premiums for a second time in two years. For those of us in the housing industry, these are all positive signs that a healthy and robust market will only continue. The Trump Administration will have the opportunity to enhance this growth if they focus their energy on productive policies to support affordable homeownership gains. A couple opportunities for the Trump administration to do just that would be in aiding the increase of housing supply and responsible adjustments to certain financial regulations that put undue pressure on mortgage originators.
While most real estate professionals would agree that resolving excessive regulations and lack of access to affordable inventory is a solid recipe for building up the housing market, the Trump Administration would be wise to consider supplementing these initiatives with comprehensive immigration reform. This measure would not only alleviate pressures on families of undocumented individuals but would serve as an avenue to increase the pool of potential homeowners and protect a segment of labor supply crucial to the industry's success.
Jonathan Foxx: There is a tendency to believe that a new sheriff in town means big and quick changes to regulatory rules. Actually, this tends not to be the case. Most regulatory change is gradual. The Consumer Financial Protection Bureau has stated its supervisory plans for 2017, which include, among other things, regulating the use of arbitration clauses; addressing issues within consumer reporting, such as accuracy; enforcing fair and accurate debt collection; reviewing demand-side consumer behavior and improving financial literacy; studying and understanding household balance sheets; ensuring fair and equal access to mortgages and effective servicing; better regulating open-use credit; examining small business lending and ensuring fair lending compliance; and better regulating student lending and servicing. Some of these plans will run right into the buzz saw of litigation. Some will result in enforcement activities that lead to administrative penalties. Other items will become the rules of the road.
Kelly Hendricks: I am optimistic that President-Elect Trump and his Administration will have an overall positive effect on the industry as a whole, as well as stabilizing the over regulation we currently are facing. I don't necessarily think we will have a repeal of legislation, as some speculate. However , I do look for compliance regulations to stabilize a bit. Hopefully President-Elect Trump's business sector background will translate to more common sense initiatives for the mortgage industry.
Tom Hutchens:
President-Elect Trump will have a positive effect on the housing market as his policies will likely be beneficial for business, employment and economic growth. In an inflationary environment conducive to growth, we will likely see increased household wealth, an increase in housing prices and rapidly rising rates. We have already seen rates rise 50 basis points since the election. All of these factors should support a strong housing market in the New Year. To the extent that the Trump Administration is successful in reforming the CFPB, it would lessen the compliance burden associated with making loans, further benefiting the mortgage business. 
---
If you had the ability to make one recommendation to the new Administration on how to ensure a healthy housing market, what would it be?
Terry Clemans: The recommendation is to encourage FHFA to explore ways to ensure the safe expansion of sustainable homeownership, starting with the proper documentation of consumer credit risk. While there have been huge strides made regarding ensuring the ability to repay, in many ways, the credit reporting process has changed very little and there are key issues that need correction.
First, let's start with making sure that if someone lost a home during the financial crisis, we completely understand the cause before these consumers re-enter the housing market. We should have very clear specific credit codes to document the exact status of all foreclosures and short sales, including any remaining debt associated with the transaction. There should be no room for speculation when reviewing the credit report and there remains room for improvement in this area, more than eight years after the housing crisis.
Second, we need a better mortgage credit report and score. The current mortgage credit reporting process consisting of the "Tri-merge" credit report, in which lenders focus on the middle of the three credit scores, is not sufficient for marginal borrowers. For consumers with excellent credit or very poor credit this works fine. However, it has never worked well for consumers with certain credit problems who are on the fringe of approval. The Residential Mortgage Credit Report (RMCR), the vehicle that the Tri-merge replaced in the early 1990s, was a much better product and provided a more thorough evaluation of those fringe consumers. NCRA started raising concerns about this report from the inception of the Tri-merge in the 1990s and pointed out more issues in 2003, referring to it as an "enabling" factor, allowing some lenders to steer borrowers into unsustainable subprime loan products.
Hindsight has proven that this process is not a cheaper and faster system, as it was promised to be when it was sold to the lending industry. When you consider the cost of ancillary products and services that were formerly required features of the RMCR's, the Tri-merge is much higher priced and a slower process in the long run. The worst aspect of the Tri-merge is that these reports are often missing data that we now refer to as "alternative" or "non-traditional." To include this missing data now, which means under the current system it is not included in the credit score, is problematic as manual underwriting in this area is common and the decision to investigate the "alternative" data is done quite subjectively. Whether or not your full credit history is reported, verified by a disinterested third party, scored and made part of the lending decision, should not be subjectively decided as it has a huge impact on the accuracy of decision making in borderline loans.
---
Do you feel that technology will completely alter the way we do business in the next 24 months?
Rodrigo Lopez: Technology presents a new frontier of opportunity for real estate finance. This is the era when people expect information instantly, in the palm of their hand, whether we are talking about outreach to homebuyers, business intelligence solutions for commercial lenders, or attracting new employees.
Clara Shih, the founder and CEO of Hearsay Social, who spoke to MBA's convention in October, says that "companies, especially those that have traditionally lacked digital touch points or have low interaction frequency with their customers, need to rethink their business practices and even their business models to adapt to the age of constant digital connectivity and influence."
By embracing new technologies, we have opportunity for tremendous growth. We can achieve greater efficiency in operations and regulatory compliance, but there is an even greater opportunity in terms of growing our business.
Terry Clemans:
No, I see very few changes on a technology front for the primary credit reporting product line. The credit reporting industry was one of the earliest industry segments to embrace automation. From the dawning of the computer age, computer punch cards to acoustic couplers and dot matrix printers with built in modems for remote report delivery, the credit reporting industry has led the way in utilizing advantages through technology. I believe we may have actually hit a period of diminishing technological returns in this industry segment. An over reliance on technology has caused a reduction in overall accuracy that, when combined with the added costs of a potential data breech (new minimum requirements from the national credit repositories require mortgage credit reporting agencies to incorporate a 1,000-1,200 percent increase in the data security insurance they carry beginning in 2017 due to the level of computer technology currently in place), create for the first time in about 30 years a situation in which some of the best advancement options may come from using less technology to gain efficiency. Sometimes a pencil and a sheet of paper are more effective than a computer.
---
Do you feel there's a resurgence in the mortgage broker model? If so, what had led to this resurgence?
Tom Hutchens:
Following the financial crisis, the industry saw a flight to safety as regulations were forcing industry participants to consider how well they worked. At that point in time, we saw the shift of mortgage professionals becoming mortgage bankers accelerate as a trend. However, now that we've lived in this environment for some time, mortgage professionals are returning to dip their toes in the water as independent mortgage brokers. As new products and correspondent lending allows for originators to expand their business, it might be time for new entrants and others in the industry to consider coming back to the mortgage broker model.
---
Can you think of any ideas on how to clean up the growing appraisal mess and backlog due to decreased turn times?
Kelly Hendricks:
We have been faced with increased turn times on appraisals due to volume surges in 2016 which should come back to normal turn times in the near future. However, this does not solve the long-term effects the industry faces with an aging appraiser panel. The average appraisers today are nearing retirement age and the requirements to enter into this field, both financially and level of experience, are not attractive. In order to solve the long-term challenges with obtaining quality appraisals in a reasonable turn time it is going to require an overhaul on the requirements necessary to enter the field and time it takes to obtain certifications to work independently. Furthermore, the supervisory appraisers need to have some incentive to mentor and train new appraisers as they work to obtain necessary certification. This is not a problem that can be solved overnight and collectively as an industry we need to work with the Appraisal Foundation to examine qualifications to become a certified residential appraiser in today's market.
---
Do you feel there's great opportunity for newcomers into the business? What are you and your company doing to attract young prospective mortgage professionals to the business?
Gary Acosta: Opportunities for newcomers in the real estate industry are substantial. Many fields that were once some of the most successful in generating employment opportunities eventually die out or are replaced as the market's needs shift and change over time. Manufacturing, as an example, was once one of the hottest industries to work in, and today, is almost non-existent. The beauty of our industry is that while it is dynamic and evolves over time, there will always been a need for the seasoned and well trained professional.
This is particularly true for the Hispanic professional. As demographics in our nation are shifting, there is a growing need for culturally competent real estate professionals to represent the Hispanic community. This may mean having documents available to be read and explained in Spanish, an underwriting team that understands nuances in credit profiles of the Hispanic borrower and marketing material and outreach that effectively cater to the Hispanic consumer. With only four percent of the real estate professionals being of Hispanic dissent, our organization is dedicated to not only increasing Hispanic participation in the industry but also educating the industry at large on how to best represent the needs of our unique community.
Tom Hutchens: The average age of mortgage professionals is currently 53-years-old. Therefore, there's a need for the industry to attract younger talent, and thus there's an opportunity for young entrants to make a splash in the industry. While regulation in the mortgage industry in recent years has been a barrier to entry, there's plenty of space for younger individuals without experience in the mortgage business to gain employment as mortgage professionals and grow toward becoming seasoned professionals. And, as the industry's reputation continues to recover following the crisis, opportunities are abound for professionals of all ages to have an impact.
Along those lines, the biggest opportunity for younger mortgage professionals is in the non-conforming space. Currently, every originator is offering agency loans, but that leaves out a huge pool of borrowers who cannot access these agency loans for various reasons. Offering a range of non-agency products gives young, hungry professionals a way to build a client base, helps differentiate them from other mortgage originators and helps them drive referrals. Young mortgage professionals can get ahead of the curve by beginning to access a wider range of home buyers from the get-go and really elevate their career rapidly.
---
What areas of growth do you see for 2017? What are your goals for the coming year?
Gary Acosta: At the National Association of Hispanic Real Estate Professionals, we are ecstatic to hit the ground running in 2017. Since our founding in 1999, we have prided ourselves in not only being the go-to resource for the Hispanic professional for educational resources and networking opportunities, but also to be an organization that will advocate for our community at the highest level and with the upmost integrity. As we transition into a new political era, NAHREP will be engaged with the new administration and industry stakeholders to advance our goals of increasing sustainable homeownership for Hispanic families and American communities at large.
In the last year, our organization has grown substantially and we are looking forward to further upward trajectory in the year ahead. Currently, NAHREP is home to 26,000 active members, 50 local affiliate chapters and several partner organizations, such as the Hispanic Wealth Project and NAHREP Consulting Services. We have expanded our footprint to new markets such as Nashville and Oklahoma City, where some of the fastest growing Hispanic populations are emerging. We are thrilled to capitalize on this growth, continue expanding into new markets and increasing our reach to more and more professionals, families and communities in the year ahead. The Harvard Joint Center for Housing Studies expects that 50 percent of homeownership growth will come from the Hispanic market and NAHREP will be there to help guide our members and the industry to serve this opportunity both professionally and profitably.
Terry Clemans: For the mortgage reporting industry, I see a potential growth area in the Fannie Mae trended data segment. Experian will be finishing their version of trended data to be added to Fannie Mae's DU10.0 version whenever they are ready for implementing it into the underwriting process.
My goal for the year is managing the changes to our legislative and regulatory environment in Washington, D.C. With the new Trump Administration coming into power and all of the changes in perspective that brings, we have the opportunity to correct problems from the past and improve our highly regulated industry for the future.
Kelly Hendricks: As president of NAPMW, we are looking forward to providing quality educational opportunities for our members and increased membership in 2017 as some of our new initiatives are rolled out. On the business side of things at Delmar Financial Company, we are encouraged by new market opportunities in 2017 and look to have increased production in 2017 as compared to 2016. With mortgage rates starting to increase, it is going to take expansion in new markets or business channels to maintain or increase production in coming years and companies need to be agile and take advantage of technology to stay competitive in a rising rate environment.
Rodrigo Lopez: We have the means and opportunity to advance real estate finance in America to the benefit of our industry, the economy and consumers. One of our main areas for growth will be the purchase mortgage market, as the continuing economic recovery allows more Americans to take advantage of the American Dream. In order to best take advantage of this opportunity, our industry needs to focus on three key goals: First, we have an opportunity to improve access to credit, while still being mindful of the need to balance new regulations with innovation and responsible adjustments to the housing finance system, including secondary market reform; second, transformational technology; and, third, achieving meaningful diversity in our industry.
The face of America is evolving. Over the next decade, there will be 16 million new households in the United States. Today's minorities will become the majority. The Millennial generation proportionally has the largest share of immigrants. It is essential that we view these demographic changes as positive opportunities. To benefit from this evolution and take advantage of these opportunities, we must be inclusive in every aspect of our businesses. We need to move beyond standard business practices and develop diversity management strategies with dedicated recruiting, mentoring and leadership programs. 
---
This article originally appeared in the January 2017 print edition of National Mortgage Professional Magazine. 
---