Fixed Mortgage Rates and Credit Availability Down
The 30-year fixed mortgage rate fell for the fourth consecutive week and hit its lowest level in nearly seven months, according to Freddie Mac's Primary Mortgage Market Survey (PMMS) for the week ending June 8.
The 30-year fixed-rate mortgage (FRM) averaged 3.89 percent, down from last week when it averaged 3.94 percent. The 15-year FRM this week averaged 3.16 percent, down from last week when it averaged 3.19 percent. And the five-year Treasury-indexed hybrid adjustable-rate mortgage averaged 3.11 percent this week, unchanged from last week.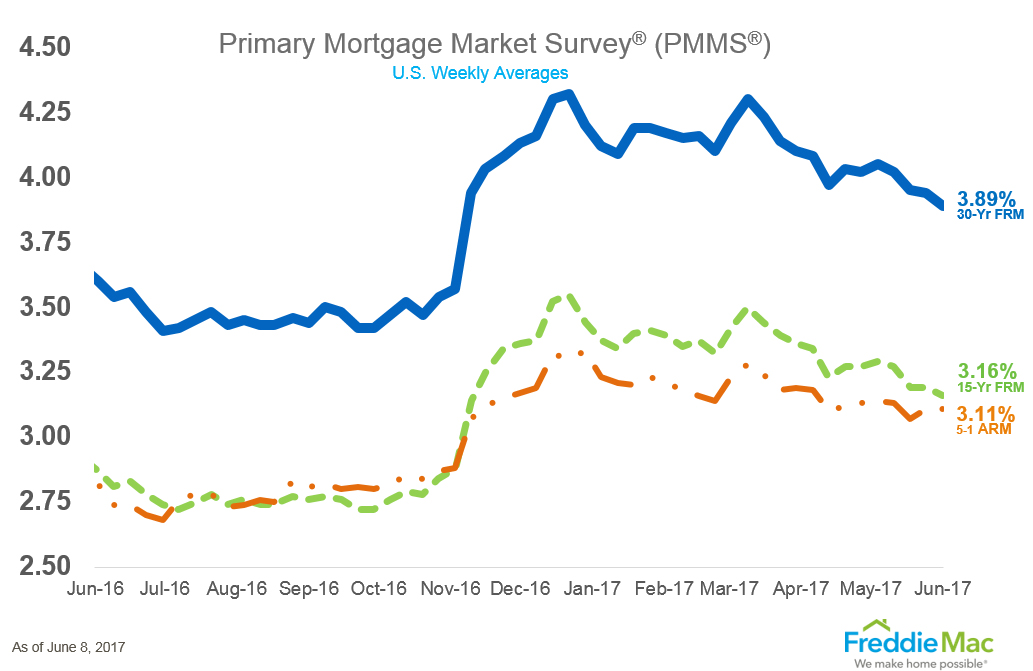 Separately, the Mortgage Bankers Association (MBA) reported that monthly Mortgage Credit Availability Index (MCAI) dropped by 1.1 percent to 181.0 in May. Two of the four component indices saw decreases (the Government MCAI was down 1.9 percent and the Conforming MCAI fell by 0.3 percent) and two saw increases (the Conventional MCAI was up 0.2 percent and the Jumbo MCAI was up 0.8 percent).
"Credit availability slipped in May, primarily driven by investors consolidating their offerings for government insured loans," said MBA Vice President of Research and Economics Lynn Fisher. "These decreases were partially offset by continued expansion among jumbo loan programs. The Jumbo MCAI has increased in 13 of the last 15 months."