NMP's Legends of Lending: Moneyhouse
Moneyhouse is a family-owned company that traces its roots to a single mortgage bank founded in 1997 in Cayey, Puerto Rico. Today, it is Puerto Rico's most prominent mortgage banking entity, and it is seeking to expand its operations across the mainland U.S.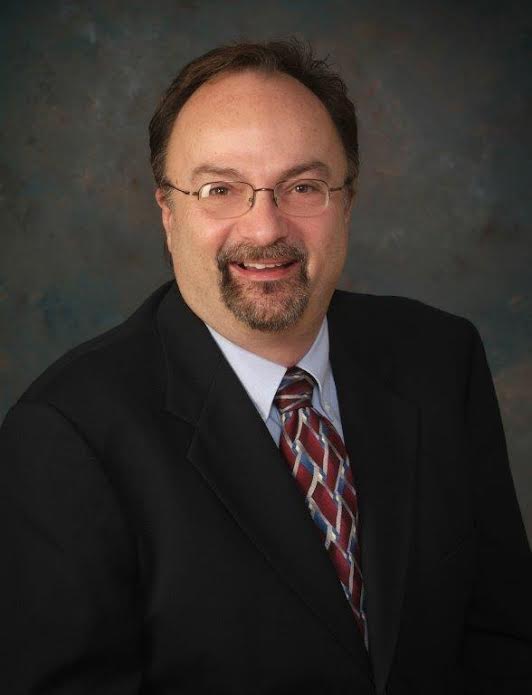 National Mortgage Professional Magazine spoke with Ralph Rosynek, senior vice president of the company's U.S. division and chief information officer, about this company's role in the reverse mortgage market.
 
What makes your company different from its competitors?
The background of Moneyhouse. The company is based in Puerto Rico, and that cultural background has migrated to the U.S. The company is a well-established, 20-year-old, privately-owned mortgage banking business that is in the forward and reverse mortgage business and operates as a direct lender in addition to being a Ginnie Mae issuer for both loan product types. It also offers retail, wholesale and correspondent opportunities for consumers and business partners.
Unique to Puerto Rico is the fact that all transactions are done in Spanish. Many aspects of the Puerto Rican business side have been able to assist our U.S. expansion and create an important niche for us—we have a fully bilingual staff with Spanish documentation options and support. There is a large percentage of Hispanic potential borrowers and homeowners in the U.S. that are underserved, largely because of language. We can work with Hispanic borrowers and help make mortgage transactions much more comfortable for them in addressing their needs.
 
How many people work with Moneyhouse U.S. and what does the company look for in potential employees?
We have approximately 12 people working at Moneyhouse U.S., and it is a growing staff—we are looking to expand immediately, especially in our Orlando office. We have a great interest in individuals with reverse mortgage experience and because of our forward and reverse capabilities are also looking for MLO's who would like to be able to originate both products. Being bilingual is something that is very attractive to us but not a requirement due to the other markets we serve.
 
What impact will the rise in interest rates have on the reverse mortgage industry?
On the reverse mortgage product, it will largely have no impact. The real impact that is more important will be the shift from the number of potential loan officers who become interested in the product to support their business and volume replacement as refinance volumes decline. The overall benefit to the consumer is a widening of the talent pool to help educate seniors about the product and provide access.
 
What do you see as the near-term state of the reverse mortgage market?
In today's market, the reverse mortgage ultimately benefits neighborhoods and the overall housing market by allowing for borrowers to remain in their homes, allowing for the purchase of a new home and many times not requiring them to access other taxpayer funded programs for housing assistance. For today's Baby Boomers, there is also an opportunity to add value to their retirement strategy by utilizing a reverse mortgage as a component of financial planning.
We are looking at approximately 8,000 to 10,000 people becoming eligible for reverse mortgages every day. We recently celebrated the one millionth reverse mortgage originated in the U.S. since the program's inception. However, the market share for this product is maybe two percent to three percent of eligible senior's at best.
 
What can be done to grow the market share for reverse mortgages?
Our company and other industry participants are out there continuing to educate older homeowners on the misconceptions surrounding the product and show how it really works as a benefit to a number of senior needs. A lot of lingering fears have been instilled by incorrect reporting and distorted facts over the life of the product to date.
As lenders, we are constantly working to reinforce positive values. Yes, this is not a program designed for every senior, but for many it should be seriously looked at as a component of an overall financial strategy for seniors.
 
What is your company's current marketing strategies?
On the U.S. side, our Orlando, Fla., group works with central Florida homeowners offering forward and reverse mortgage products seniors on a retail basis. Nationally, our marketing strategy as we expand is on a wholesale and correspondent business-to-business basis. In Puerto Rico, our staff of 100-plus includes 40-plus loan officers working on a face-to-face retail basis with borrowers across the island in addition to a wholesale and correspondent business-to-business team assisting other lenders on the island.
 
Some reverse mortgage companies in the U.S. have television advertising featuring well-known celebrities. Are you planning to follow that approach?
Probably not in the U.S. In Puerto Rico, we have a well-known celebrity associated with the company who is recognized throughout the island: Gilberto Santa Rosa, affectionately known as the "Salsa King," who has represented Moneyhouse for many years.
 
Well, that sounds a lot more interesting than Tom Selleck, no?
(Laughing) I think he is more interesting than Tom Selleck, but I am not certain if he would play as well as Tom in Des Moines!
 
How does your company approach social media?
We just started looking at that on the U.S. side, as a means of prospecting for new consumer and business clients. It used to be that companies heavily relied on lead generation, but we're not sure that methodology works today as a long-term solution and continue to explore alternatives to reaching borrowers.
Also, social media is being used more and more by the younger tier of reverse mortgage borrowers. I am not certain that anyone is tapping into social media to its fullest advantage in the reverse mortgage market.
 
What is your company's growth strategy for the next 12 months?
I think that we will have a year of growth ahead of us in the reverse product. The financial planning community and the real estate community recognized the results of marketing education for consumers. These groups are asking a lot more questions about the reverse product.
Also, we are now facing another set of challenges, greater efficiencies and access to product. Today's digital age movement requires us to be much more resourceful in how we market and make products available. The greatest future impact could be the paperless environment combined with new product and methodology innovation. For some companies, this will be their greatest hurdle. I would not be surprised if we see an increase in the workforce needed to make a digital product successful as the reach across geographical markets also requires a greater talent pool to provide an exceptional level of customer experience.
If your company could be described in a single word, what would that word be?
"Innovative." We celebrate our 20th year in business this year, and our goal is to look at things differently and provide a different perspective with more options and choices to our potential customer market. That will keep us fresh for the next 20 years.
---
Phil Hall is managing editor of
National Mortgage Professional Magazine.
He may be reached by e-mail at PhilH@NMPMediaCorp.com.
---
This article originally appeared in the April 2017 print edition of National Mortgage Professional Magazine.