SLK Global Boosts BPO Productivity With New Offering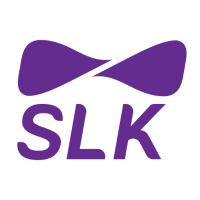 SLK Global Solutions
has introduced SmartREval, a technology-based platform for broker price opinions (BPOs). With this product, SLK has succeeded in bringing Appraisal Management Companies (AMCs), default servicers and real estate brokers onto one platform, reducing turnaround time and increasing productivity.
"The one word that has taken the complete mortgage industry by storm is technology. Millennial needs and the ease of accessing anything and everything in a click has given this industry an opportunity to look beyond the historical ways of doing business and improve the speed of all services" said Melanie Cornelius, Vice President of the Mortgage Division for SLK Global Solutions. "Of course, this directly affects Title Insurance Agents, Residential Mortgage Loan Servicers and AMCs. While SLK has already introduced innovation into the Title Insurance and Mortgage Servicing industries, we wanted to conceptualize a solution that could bring together a Default Servicer and an AMC closer to a real estate broker; a single platform that allows our clients to readily access a nationwide network of 18,000 brokers. And that's what SmartREval is able to do."
SLK Global Solutions also provides mobile-based loan origination, automated loan level audits, real estate tax servicing platform, property lien and ownership search reports, municipal lien search and property tax reports.
"Change is difficult for any industry, but particularly in our heavily regulated mortgage industry," said Alok Datta, President of SLK Global Solutions. "Even so, I'm very pleased to see the new technologies lenders, servicers and settlement services firms are embracing today. With SmartREval, we are introducing a technology that will empower AMCs and Default Servicers to lead the change. While many firms struggle to meet buyer expectations, our clients can easily exceed turnaround time expectations and thereby generate more business."