NMP Mortgage Professional of the Month: Don Chiesa, Vice President of Loan Production, Quicken Loans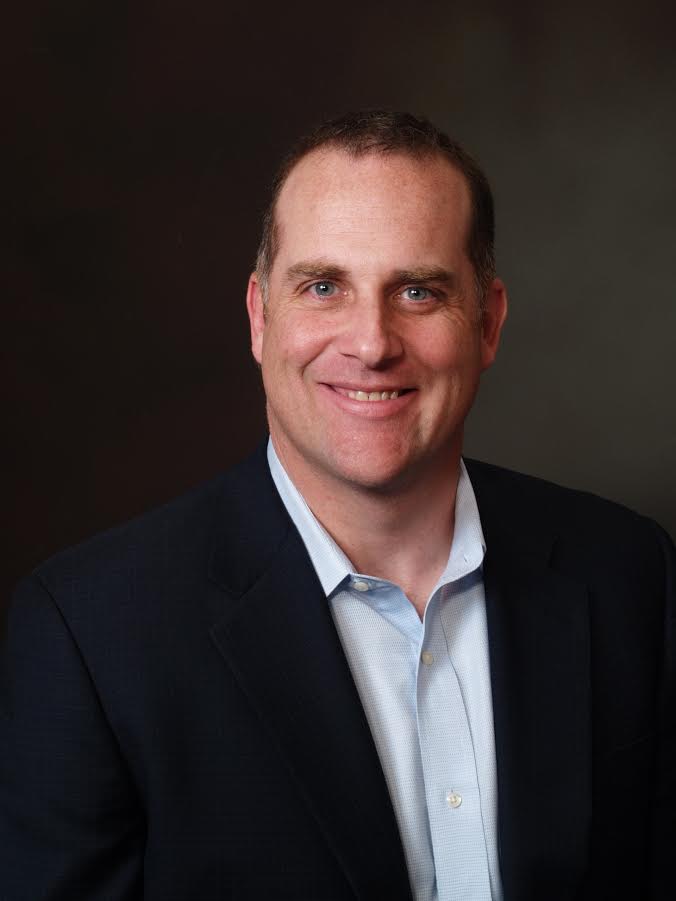 Don Chiesa is vice president of loan production for Quicken Loans, based out of Anaheim, Calif. In his role, Chiesa is responsible for building and maintaining the company's long-term relationships with community banks, credit unions and brokers by providing them the ability to enhance and expand their mortgage business through a diverse line-up of products.
Chiesa spoke with National Mortgage Professional Magazine regarding his career in the mortgage profession and his view of the state of the industry.
 
How did you first get involved with mortgage banking? Was this your original career path?
It was not my original career path. I am originally from California, but attended Columbia University in New York City and received a degree in economics. I wanted to get back to California and originally took a job with the Gallo Winery.
I had a couple of friends in mortgage banking, and I took a job with Household Finance Corporation (HFC). I was an originator for them in 1989, back in the days when you had to type up contracts yourself. From there, I progressed into multiple roles: Managing the origination office, helping with merchant services, training sales staff and managing the call center. I also became involved in correspondent lending. I had left to join Contifinancial Corporation, but then came back to HFC in 1999 under the Decision One brand before it was acquired by HSBC.
 
How did you first become associated with Quicken Loans?
I joined Quicken Loans in October of 2010, when they were getting more into mortgage originations through third parties. The company wanted to go deeper into servicing credit unions and community banks, and expand on this type of service where a client is seeking a local company to provide service. I saw this as a great opportunity, one to support banks and credit unions that previously did not have back office support. It had become a great platform for the broker community.
 
In your opinion, what makes Quicken Loans stand out from the competition?
Hopefully, this is not a cliché, but it would have to be the people and the culture. When Quicken Loans wins customer service awards year after year from J.D. Power, it is because of the culture that is driven down by the owners of the company.
Quicken Loans is famous for its "19 ISMs" [which the company defines these as the "Foundation and the philosophy that we live by"], and my favorite four ISMs are:
 
►Obsessed with finding a better way
►Every client. Every time. No exceptions. No excuses.
►Simplicity is genius.
►Do the right thing.
 
We believe that everyone is special to us. Quicken maintains close to 100 percent of its servicing, and we have found that this is what our clients prefer. Some lenders look at a loan as a 30-day cycle, but we look at the whole lifecycle of the loan and the impact it has on repeat business for Quicken Loans and our partner relationships.
 
How do you see the current state of the mortgage market? And where do you see the market heading over the next 12 months?
I find it to be robust. Regarding the broker community, it is nice to see that percentage growing quarter over quarter. Going forward, I see a strong housing market—and even as rates rise, homes are more affordable today than they were in recent years.
 
How has Quicken been able to keep on top of the many regulatory changes that have taken place in recent years?
It takes a lot of people to make that happen. We have proprietary technology to address this, and this enables us to have control over the changes we needed to make. We also maintained contact with our peers in the industry and with government institutions during this process to ensure we were on track.
 
In your opinion, what can the industry do to encourage young people to pursue careers in the field of mortgage banking?
We are pushing hard, especially on the retail side, to encourage participation in our internship program. We need to start creating interest from young people in mortgage careers before they get out of college. Many students are still trying to figure out their career paths while they are still in school.
With our intern program, we help students understand the mortgage industry is all about, and help them develop knowledge of the business. Many interns in the program are eager to join us after they graduate.
 
As a follow up question, what do you look for when hiring new recruits for your company?
Among the younger folks, we are looking for drive and the ability to adapt and embrace our corporate culture. In my side of the business, I am looking for more seasoned folks with knowledge of their local markets. If they don't have that, we're in trouble.
 
Looking back on your work in the industry, what do you see as your greatest accomplishments?
After the market collapsed in 2007, being able to roll out an origination platform and offer the product to brokers and credit unions. We were able to take an entity that was not doing B2B and make it into the largest retail entity in the business.
 
What do you see as the most exciting challenge facing you and the company?
The younger generation has embraced technology more than previous generations. The mortgage industry needs to be able to leverage technology, as we are doing with the Rocket Mortgage product. Also, the demographics of homebuyers are shifting, with married couples as well as non-married couples, plus an increasing number of women buying homes on their own. It will be interesting to see how that impacts the industry. Anything we can do to help the consumer is important to us as a company.
Outside of work, how do you spend your leisure time?
I spend as much time as I can with my family. I have two kids who are getting into their high school years, and we like to get up into the mountains and up along the lake. I also like to squeeze in time for golf. I am a sports fan, though at my age, I sometimes find myself enjoying myself more watching rather than playing.
---
Phil Hall is managing editor of National Mortgage Professional Magazine. He may be reached by e-mail at PhilH@MortgageNewsNetwork.com.
---
This article originally appeared in the October 2016 print edition of National Mortgage Professional Magazine. 
---