Mining QC Data: The Financial Benefit of Proactive Mortgage QC
When Albert Einstein said, "Information is not knowledge," he could have been talking about the mortgage quality control (QC) process. As the COO of a leading QC technology provider, I absolutely applaud the industry for its increased use of QC technology. That said, there are still a lot of lenders and servicers who have access to a huge amount of valuable information, but aren't turning it into knowledge and leveraging it to its full capacity.
I'm not criticizing. Sometimes when you're working with a great technology, it's easy to get caught up in all the things that the software does and I'll tell you—particularly because our system is so configurable and flexible—that can be an awful lot of power. While it's great to have a technology this powerful, the QC leaders need to maintain a proactive stance on how they are mining their QC data to efficiently and methodically identify valuable defect data.
With the right technology and a little bit of analytics, you can attain the knowledge to make proactive choices that can lead to some very cost-saving measures. Chances are, assuming you have a formal QC process, you have a lot of information you've gathered in the pre-funding QC process that can be leveraged in the post-closing world and vice versa. Let me explain how.
As basic as this may sound, the first step to creating a proactive QC program is simply making the decision to establish a program. Meaning, don't start evaluating data haphazardly. To reap the maximum benefit, you need to make a decision to collect and analyze specific data on an ongoing basis. You need to make a commitment to a continued effort. 
Once you've made that decision and passed the word to your staff, you need to start collecting and reviewing your mortgage QC data. If you're using a manual process, for example, one that uses an Excel spreadsheet, this is going to be a bit more difficult than if you're using a QC technology solution. But whatever the case, you need to understand the types of defects that are occurring in your manufacturing process. If you haven't started tracking that information, start tracking it now. Once you're successfully tracking these defects you will quickly begin to see patterns emerging that will help guide you down a critical path. As an example, you will begin to see the frequency with which certain defects are occurring, and with each of these defects, an assigned severity. It's important to have a clear understanding of this part to create the most efficient plan for prioritization and corrective action.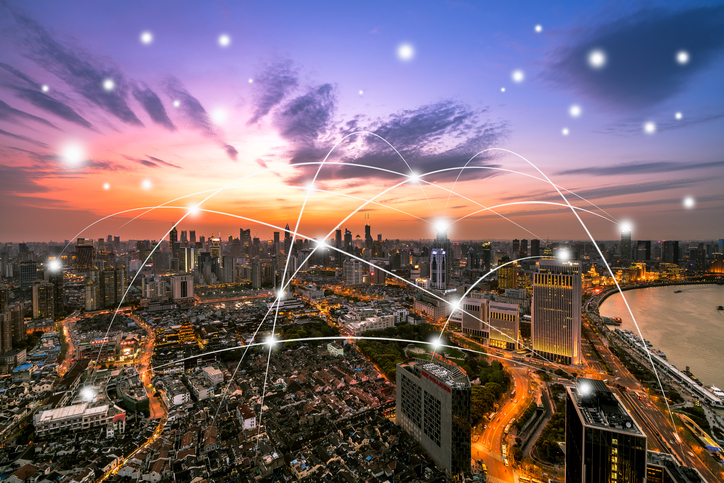 If a defect with a minor severity occurred just once in the last few months, you probably won't need to impose immediate corrective action. This would not appear to be a problem area of your manufacturing process. The if-then of identifying defects and imposing correcting action is a critical area of the process. Often, when defects are identified, the line of business will correct the noted defect at a loan level, but fail to address the defect at the process level. The immediate goal is to catch the mistake, fix the mistake, then move on. Ideally, what you want to do is keep these mistakes from occurring in the first place. For example, if the Final Loan Estimate and/or Closing Disclosure was not in the file—which is likely, as this was the number one TRID-related defect in 2016, according to research released in ARMCO's most recent QC Trends Report—you need to make sure that you put controls in place that assure that someone double checks that these documents are in the file prior to funding. When you start this process, you're looking for the defects that occur with frequency and that have the highest severity levels. If you're like most lenders, there will be several that rise to the top of the pile.
Once you have identified patterns in your defect data, you need to begin the process of creating corrective action plans. Hopefully you're using a QC technology that includes a corrective action planning module. A corrective action planning module will allow the QC team to identify the root cause of your defects, provide seamless interaction with the business units, track the multiple associated tasks that are required of the business units, produce custom reports and include re-testing to assure the corrective action has in fact fixed the problem. 
Your action plan should identify key issues and their solutions. You'll need to make sure that reports are generated on a regular basis. Here's a tip: if you can make those reports easy to read and easily digestible, it's more likely that your action plan will succeed. Make it easy and intuitive for the business team to keep the program going. The more time and effort it takes to identify areas of weakness, the less likely the program will be successful. Again, it's great if your technology does this for you.
Also, make sure you determine the specific person or department that will take the corrective action, monitor their progress and be sure to set a specific date as to when you expect to start seeing improvements. My recommendation is to include a firm due date and use this date as your starting point for re-checking corrected items, and make it a ritual.
Once you start putting your program together, you may feel a bit overwhelmed with information, especially if you've never initiated a program like this before. One of the tricks to organizing your data is to quantify the cost of your defects. That will help you prioritize. Our industry has always been laden with rules ranging from best practice internal guidelines to federal regulations. That means we need to follow a protocol or there could be consequences. Financial ones, and dire ones at that.
It seems that every week we hear about organizations fined by the Consumer Financial Protection Bureau (CFPB) for a wide range of violations. Just this year, we've heard of fines against mortgage companies ranging from the low millions ($1 million to $4 million) to nearly $30 million. That's just this year. No one seems to be exempt. Small lenders, large lenders, servicers, even the credit bureaus.
If you are one of the lucky ones that have not yet been through a CFPB audit, I'd suggest implementing a process to monitor the CFPB's Web site to identify the defects that have led to enforcement actions and warning letters. Armed with this information, start crunching the numbers. Know how much those types of defects can—or have—cost your organization. If you've had any defaults, buybacks, foreclosures, non-salable loans or pricing hits from the secondary market, it's imperative that you understand the root cause of each defect. This too will be a key driver of your top priorities for corrective action.
It's easy to feel like you're already doing enough. If you have a solid QC program, you are definitely doing your share to protect your business, the industry, and your borrowers. However, I urge you to keep in mind that while reactive QC is a fantastic use of powerful information, proactive QC transitions information into the next-level knowledge that reduces risk, lower costs, and builds long-standing mortgage powerhouses. 
---
Phil McCall is chief operating officer of ARMCO, a provider of mortgage QC technology. Phil has more than 20 years of industry experience that spans executive roles in mortgage lending and mortgage technology. Phil is a licensed real estate broker in California, is a direct endorsed underwriter for the Federal Housing Administration (FHA), and has held real estate and broker licenses in more than 20 other states.
---
This article originally appeared in the June 2017 print edition of National Mortgage Professional Magazine.