Housing-Related Loan Delinquencies Mostly Down
Home equity loan delinquencies fell nine basis points (bps) to 2.50 percent of all accounts in the second quarter, while home equity line of credit delinquencies fell four bps to 1.07 percent and property improvement loan delinquencies fell three bps to 0.95 percent of all accounts. However, mobile home delinquencies rose from 4.86 percent in the first quarter to 5.08 percent in the second quarter.
"Home equity-related delinquencies fell across the board as the housing market continued to improve, and they're now back down to levels last seen in 2008," said James Chessen, ABA's Chief Economist. "Increased property values and greater home equity have provided a strong incentive for people to remain current on their home loan obligations."  
Overall, second quarter delinquencies were down in eight of the 11 consumer loan categories tracked by the ABA, and Chessen was optimistic that this trend will continue.
"The outlook remains very positive, as the strong job market, growing wages and rising wealth provide the financial wherewithal for consumers to keep current on their financial obligations," Chessen said.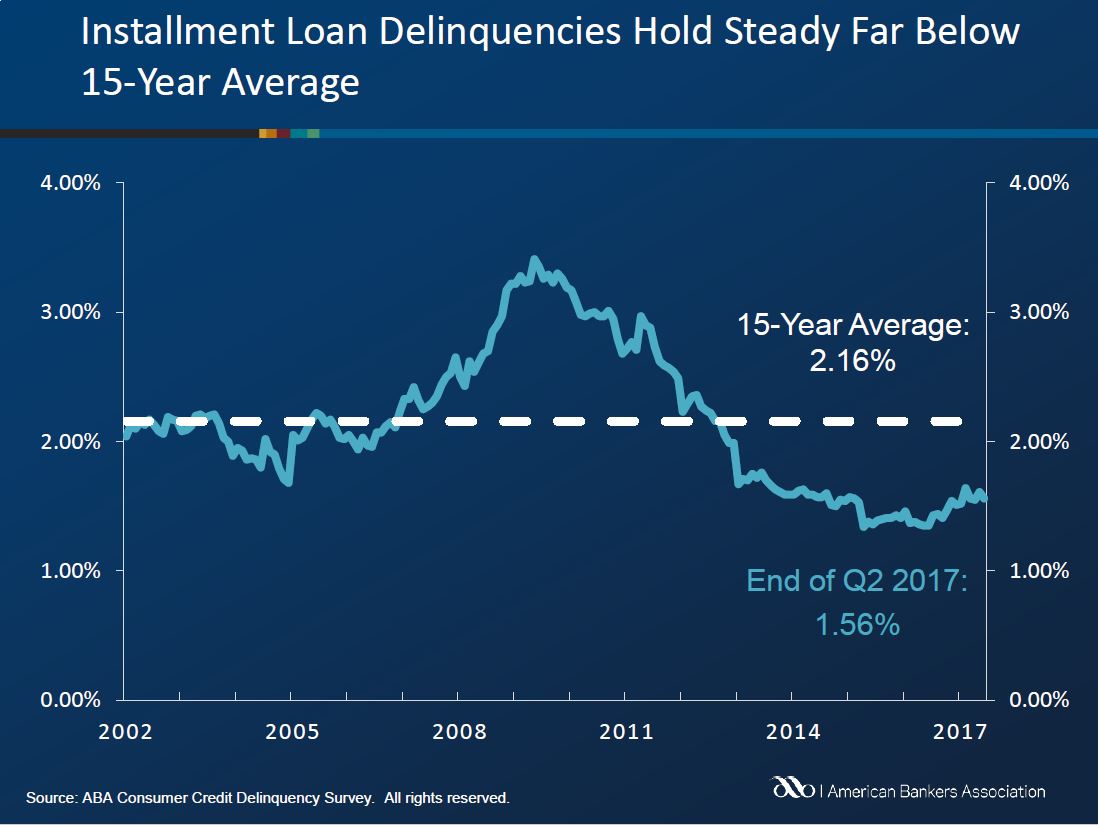 Subscribe to the nmp Daily