House Flipping Returns to Two-Year Low
Home flippers are not seeing the big bucks they had hoped for, according to
ATTOM Data Solutions' latest Home Flipping Report
. During the third quarter, single-family homes and condos that were flipped yielded an average gross flipping profit of $66,448 per flip, or an average 47.7 percent return on investment for flippers—down from 48.7 percent in the previous quarter and down from 51.2 percent in one year earlier. This represents lowest average gross flipping return on investment since the second quarter of 2015.
ATTOM also reported that 48,685 single-family homes and condos were flipped in the third quarter, a home flipping rate of 5.1 percent—down from 5.6 percent in the previous quarter and unchanged from a year ago. Year-to-date through the third quarter, a total of 153,727 single-family homes and condos nationwide were flipped, slightly lower than the 153,854 flipped through the first three quarters of 2016, when the number of homes flipped were at a 10-year high.
"Home flipping profits continue to be squeezed by a dwindling inventory of distressed properties available to purchase at a discount and increasing competition from fair-weather home flippers often willing to operate on thinner margins," said Daren Blomquist, Senior Vice President at ATTOM Data Solutions. "A more than nine-year low in the ratio of flips per investor is evidence of this increased competition, which is pushing many investors to new metro areas that often have weaker market fundamentals but also come with a bigger supply of discounted distressed properties to flip."
But that's not to say that there are fewer flips. Flipping was up in 44 of the 93 metro areas analyzed in the report, most notably in Baton Rouge, La. (up 140 percent). Minneapolis-St. Paul and Miami saw the greatest declines in flipping, with 18 percent and 15 percent drops, respectively.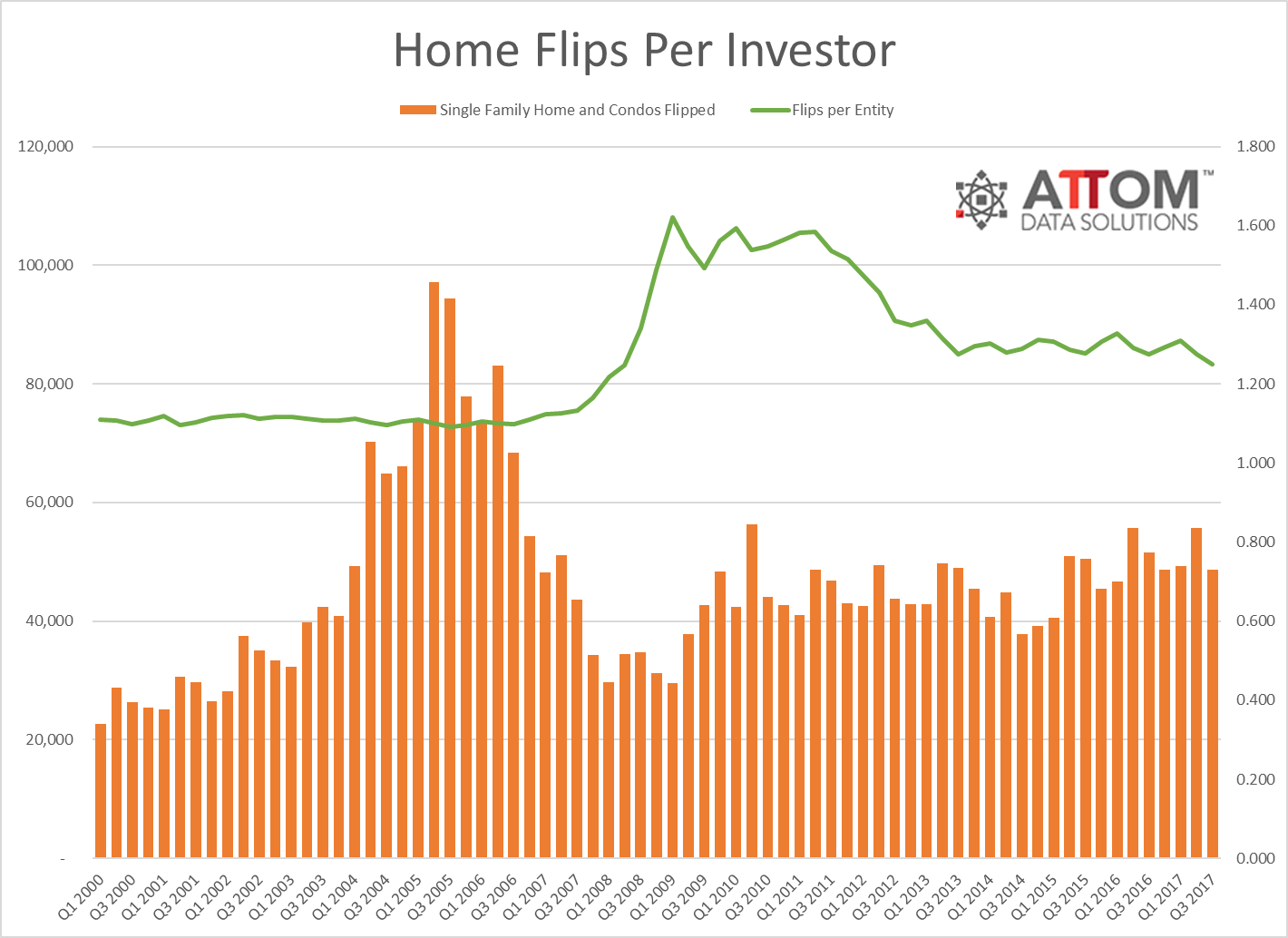 Subscribe to the nmp Daily