Georgia Mortgage Brokers and Lenders Must Post Higher Bond Amounts
A new bill that came into force this summer changes the licensing requirements for Georgia mortgage brokers and lenders. Mortgage professionals in the state are required to comply with a mortgage broker bond requirement to ensure adherence to state regulations. The new legislation increases the bond amounts.
Georgia House Bill 143 was passed on May 1, 2017 and has been in effect since June 1, 2017. The most significant change that it introduces is that it increases the bond amount for brokers to $150,000 and to $200,000 for lenders.
Another important alteration that it brings to mortgage professionals in the state is that it allows the electronic cancellation of old bonds via the Nationwide Multistate Licensing System & Registry (NMLS). This change aims to make the process of switching to the new bonds easier.
What should mortgage brokers and lenders in Georgia know about the legal changes? Read on.
 
The new bonding amounts
Previously, mortgage brokers had to obtain a $50,000 to meet state requirements for licensing. HB 143 increases this amount threefold-to $150,000. As for mortgage lenders, the old bond amount was $150,000, which has now been raised to $200,000. Whether you're a lender or broker, you may need to post another bond amount if the licensing authority deems it necessary.
Getting bonded is one of the main criteria that the Georgia Department of Banking and Finance imposes on mortgage professionals. Surety bonds are a security instrument whose goal is to protect the state and its citizens. They provide a safety net against potential misuse and fraud that brokers and lenders may engage in.
If a mortgage professional transgresses in some way their legal obligations, they can face a bond claim. Potential reasons for claims include intentional failure to provide correct information to customers, knowingly offering unsuitable mortgage products to consumers, and any other fraudulent activities.
In such situations, a claimant can ask for a financial compensation for suffered damages. The maximum penal sum is the bond amount of the broker or lender - which now are $150,000 and $200,000 respectively. As this illustrates, affected parties can now ask for higher reimbursements from mortgage professionals who have breached the law.
 
Other changes introduced with the new bill
Besides the bond amount increase, House Bill 143 brings a number of other new rules for mortgage professionals in Georgia. Most notably, the new legislation allows brokers and lenders to cancel their previous surety bonds directly in the Nationwide Multistate Licensing System & Registry, rather than with the surety provider.
All mortgage professionals undergo the licensing and bonding process through the website of the NMLS. The period before a bond is effectively cancelled remains 30 days. The purpose of this change is to make the process easier for mortgage professionals.
According to the new legislation, the Department of Banking and Finance can now conduct examinations of licensees' offices without prior notice. The bill also alters the definition of 'net assets' and 'statutory capital base' that mortgage professionals should use.
Additionally, it changes the procedure for cases when a lender or broker fails to or refuses to obey an order or a subpoena. Furthermore, mortgage lenders can now charge customers a convenience fee for the electronic payment of the regular charges.
 
The impact of House Bill 143
Due to the bond amount increase, one of the immediate impacts of the new legislation for Georgia mortgage professionals is that their licensing costs have risen. The surety bond price depends on the bond amount that needs to be posted, which often means that brokers and lenders have to set aside more for their bonding.
While this is true in the general case, you can also exercise a higher level of control over your bond price by improving your financial stats. Your bond premium is determined on the basis of factors such as your credit score, business finances, and assets and liquidity. It can be as low as 1% of the bond amount if your profile is solid. In the same time, the price can go as high as 10% if you have problematic credit.
Since most mortgage professionals would naturally prefer a lower bond price, the bond amount hike may urge a number of them to put effort in ameliorating their financial situation. More financially stable brokers and lenders can have a positive effect on the industry as a whole.
Additionally, the higher bond amounts mean potentially bigger bond claim compensations. In this sense, the new legislation may help reduce fraud and misuse leading to claims, as such cases have become much more costly.
Besides this, the increased bond sums offer a stronger guarantee for consumers that a mortgage professional is safe to do business with. While this is beneficial for the industry as a whole, brokers and lenders must make sure they are staying on top of all laws and regulations affecting their business, so they can stay out of claims.
What are your thoughts about the changes brought by the new Georgia bill? How are they affecting mortgage professionals in the state? Please share your thoughts in the comments.
---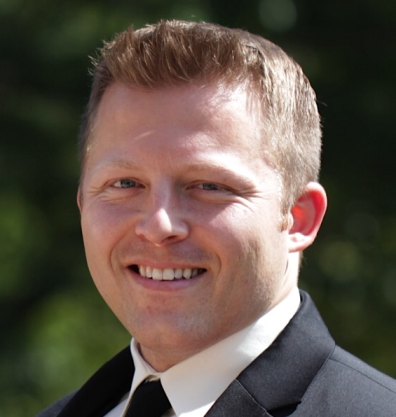 Vic Lance is the founder and president of Lance Surety Bond Associates. He is a surety bond expert who helps mortgage professionals get licensed and bonded. Vic's phone number is (877) 514-5146 and his e-mail is info@suretybonds.org.
---