NAMB+ Adds MySMARTblog.com as Its Newest Endorsed Provider
NAMB+ Inc.
has announced that
MySMARTblog.com
has been named an Endorsed Provider for NAMB+. MySMARTblog.com was founded in 2009 to improve online communications between mortgage professionals and their clientele.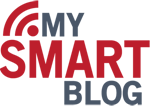 MySMARTblog.com understands the difficulties many sales professionals face when trying to cover all of the bases that the fast-paced growth of social media and Internet marketing have thrust upon them. MySMARTblog.com builds and deploys Web sites in just seven to 10 business days, customized with professional graphical design, and maintained and backed up daily. MySMARTblog.com writes and publishes high-quality, industry-relevant content each business day, and shares that same content out to the client's Facebook, Twitter, LinkedIn and Google+ accounts instantly.
"NAMB+ is pleased to welcome MySMARTblog.com as its newest Endorsed Provider," said Mike DeSantis, NAMB+ President. "MySMARTblog.com's offerings will benefit our membership by providing a steady stream of engaging, relevant and industry-specific content."
NAMB+ connects NAMB members with an array of Endorsed Providers aimed at helping mortgage professionals gain a competitive advantage in today's marketplace with discounts and special programs only available to NAMB members. NAMB+ brings everything from compliance, digital mortgage platforms, lead generation, phone services, social media, custom canvas prints and much more to NAMB members as part of the NAMB+ program.
"MySMARTblog.com is very excited about being designated as a NAMB+ Endorsed Provider," said Mikel Erdman, President of MySMARTblog.com. "As long-term participants both in the origination and marketing areas of the mortgage industry, we are acutely aware of the powerful and important work that NAMB does to support professional lenders. We look forward to working together to continue supporting and promoting best practices and professional marketing systems for all loan originators."