Featured Industry Leader: Scott St. John, President, Washington Association of Mortgage Professionals
Scott St. John is Vice President of Production and Branch Development at American Pacific Mortgage and President of the Washington Association of Mortgage Professionals (WAMP).
National Mortgage Professional Magazine
recently spoke with Scott regarding his work with this trade group.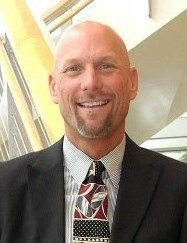 How did you first become involved with WAMP?
Philanthropic services, paying it forward, and volunteering are a part of my core characteristics since I was a kid. I'm always seeking an opportunity to serve. Our corporate office in northern California was building out the Seattle market.  
Why would a mortgage professional in your state want to join WAMP?
We are their voice in Olympia and in Washington, D.C. We also offer continuing education annually to all originators. If their companies are corporate annual partners, that continuing education comes to their originators for free.
We also offer real-time value throughout the year in blowing up their business: Time management, business planning, true sales skills and leadership training. I don't believe we get true leadership education in schools. We need leadership and knowing how to lead with care and candor. We recently launched the WAMP Leadership Institute, which has tracks to help mortgage professionals gain real life skills in how to grow themselves. That is a value-added to our membership.
 
What role has WAMP played in the legislative process?
Right now, the state legislature is in recess. But we had a very successful year in killing some potential legislation that would have increased the property tax from the current set schedule of one percent to a proposed five percent. That would have taken the young out of the market and potentially decimated the elderly by forcing them to sell their houses because they could not continue to pay property tax.
On a national level, we have a bit of an appraisal crisis on our hands. By placing a four-year college degree requirement on appraisers, we could have quite a deficit in that profession. We were able to extract that from the requirement.

What is WAMP's relationship with NAMB?
It's healthy and has a regained focus. That was part of my mission for 2017. We had a much stronger bond several years ago, but some leadership on our board made a departure from that. I worked to bring back a more united front.  
You've been in the mortgage industry for 37 years. What do you see as your most significant career accomplishments?
In the first half of my career, I had "Empire-it is" … it was all about me. The back half of my career was all about giving back—I coach and mentor young Loan Originators. I'm passionate about homeownership in America, but I also feel all we really own is our time. I see two choices: Squander or invest, and I choose to invest.  
You mentioned mentoring young originators. Do you see more young people coming into the mortgage profession?
Yes, I do. They are looking at all different careers out there, and they are finding the barrier to entry in real estate and origination is really quite low: An NMLS license. This career also offers income that rivals some of the most prestigious in the country.
I tell young people that they should focus on "career" and not on a "job," because that's only an acronym for "Just Over Broke."
What is the state of your local housing market?
Seattle is one of the fastest-growing markets in the country. We're growing up, not out, because we have urban growth boundaries. The building crane is our new state bird!
---
---
Subscribe to the nmp Daily