MBA's Mortgage Action Alliance: A Message From MAA Chairman Gene M. Lugat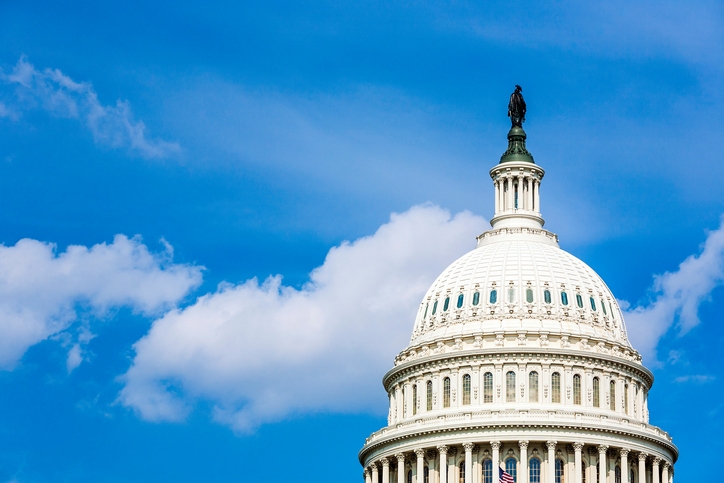 With the August recess looming, members of Congress are preparing to head home to their states and districts. It's a perfect time for members of the Mortgage Action Alliance (MAA) to engage with your elected representatives. The MAA is a non-partisan and free nationwide grassroots lobbying network of real estate finance industry professionals, affiliated with the Mortgage Bankers Association (MBA) that allows our industry to speak with elected officials with one voice. If you aren't an MAA member, you can join for free at
MBA.org/JoinMAA
.
This summer, the Mortgage Bankers Association (MBA) capped off another successful National Advocacy Conference (NAC), with more than 365 attendees from 43 states. NAC is an annual opportunity for mortgage professionals from across the country to engage their elected officials face to face, and this year, industry advocates were able to attend 225 meetings on Capitol Hill. Couldn't make it to Washington? At NAC, MBA announced the launch of the MAA App.
The MAA App is designed to make standing up for the real estate finance industry easier than ever. On the App, you can:
 
►Receive updates on bills affecting the real estate finance industry
►Let your elected officials know how those bills will impact you directly
►Research bills that MBA is watching
►Find contact information for your members of Congress
►Join MAA
►Learn about MORPAC, MBA's political action committee  
To download the app, visit
MBA.org/MAAApp
or search for "Mortgage Action Alliance" in the App Store or Google Play.
With members of Congress returning to their states and districts, August is a perfect time to reach out to your elected officials. Visit
Action.MBA.org
to look up your elected officials and view a list of current calls to action. Current Calls to Action include a Call to Action in support of HR 2948, the SAFE Transitional Licensing Act, which would provide a temporary license for loan originators transitioning between federally-insured depositories and non-depositories, as well as across state lines.
Whether you come to Washington for the NAC, talk to your members of Congress in your home district, or take action using the App, your voice matters. MAA is working hard to make it easy to take action—and your elected officials need to hear from you.
---
---
This article originally appeared in the August 2017 print edition of National Mortgage Professional Magazine. 
---