Is the Immigration Debate Impacting Housing?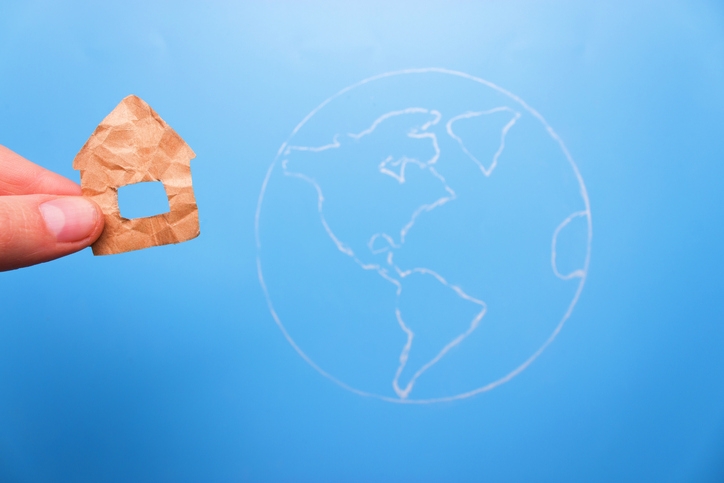 In this survey covering 4,270 adults across 14 metropolitan markets, 15 percent of respondents said they either sold their home or did not buy one last year because of concerns about how restrictive immigration policies or proposals would affect them. Nine percent of respondents said they sold their home in the last year because they were worried they wouldn't be able to stay or work in the U.S. much longer, while six percent said did not purchase a home for the same reason.
In certain markets, the response was more dramatic. Among respondents in the Los Angeles area, 32.7 percent said they sold or did not buy a home because they were worried they wouldn't be able to work or stay in the country much longer. In Baltimore, 18.5 percent of respondents offered the same response, as did 16.8 percent in San Francisco.
Politics permeated other aspects of the housing scene. Eighteen percent of Millennials who bought a home in the last year stated that they are now living in the political minority in their new community. Thirty-seven percent people of color stated that they may have been discriminated against when trying to buy a home, down from 43 percent in a similar survey in May.
"The two data points we have about the perception of discrimination in housing reveal just a snapshot of what amounts to a short moment in our country's long history of racial inequality in housing, and change in the actual incidence of such discrimination is likely to happen only slowly over many years," said Nela Richardson, Redfin Chief Economist. "It's more likely that that the trend we see in this snapshot reveals an aberration last year around the contentious Presidential election, when racial tensions and anxiety about discrimination were heightened.  However, when it comes to where people can live, work and go to school, the idea that more than a third of people of color buying a home still don't believe that their money is as good as anyone else's is a massive problem."