Kevin Harrigan Promoted to President of New Penn Financial

New Penn Financial
has announced the promotion of Kevin Harrigan to the position of President. Harrigan joined New Penn in 2013, and most recently served as the company's Chief Operating Officer.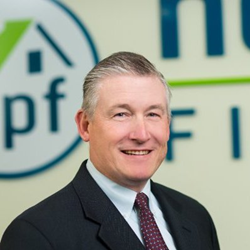 In his new role, Harrigan will lead New Penn's daily operations, joining New Penn CEO Jerry Schiano and
Shellpoint Partners
Co-CEO Bruce Williams on the executive management committee for the origination company operated by Shellpoint Partners, the parent company of New Penn.
"Kevin's promotion to President of New Penn was a natural next step on the path of leadership progression," Williams said. "The recent agreement to acquire Shellpoint by New Residential Investment Corp. creates opportunities for meaningful growth in our family of companies. Kevin's strong business experience, leadership ability, and understanding of the goals of our organization will be a tremendous asset as we navigate this transition and maximize our company's rising potential."
Harrigan has more than 30 years of senior management experience in financial services and mortgage banking, including positions with Avantor Capital, Bank of America, and KeyCorp.
"I'm thrilled to work alongside Bruce and Jerry as part of the New Penn leadership team, and I'm eager to help New Penn move successfully through our next stage of growth and development," Harrigan said. "This is an exciting time for our organization, and I look forward to a promising future as we join the NRZ family."