Union Home Mortgage Adds Industry Vet Jodi Hall

Joining
Union Home Mortgage (UHM)
with 15-plus years of industry involvement, Jodi Hall has a comprehensive background ranging from Wholesale Account Executive to most recently, Chief Operating Officer.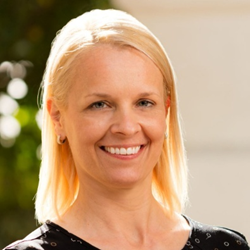 "Jodi is a woman of action–she affects positive change wherever she goes. More importantly, the way in which she accomplishes her work makes her a remarkable asset," said UHM President and Chief Executive Officer Bill Cosgrove. "She's a true problem-solver, working alongside partners on the front-line to ensure success. Her achievements are bolstered by a nurturing personality enabling others to advance and grow, which makes her a perfect fit for our culture here at UHM."
Hall said, "I have a strong passion for what I do, which extends to my love for a culture that aligns with my values. UHM's growing team of innovators and technology experts are redefining the streamlined loan process; I'm eager to perfect and polish UHM's operational processes to complement and build upon this enhanced experience."