Four-Year Highs for Mortgage Rates and Home Prices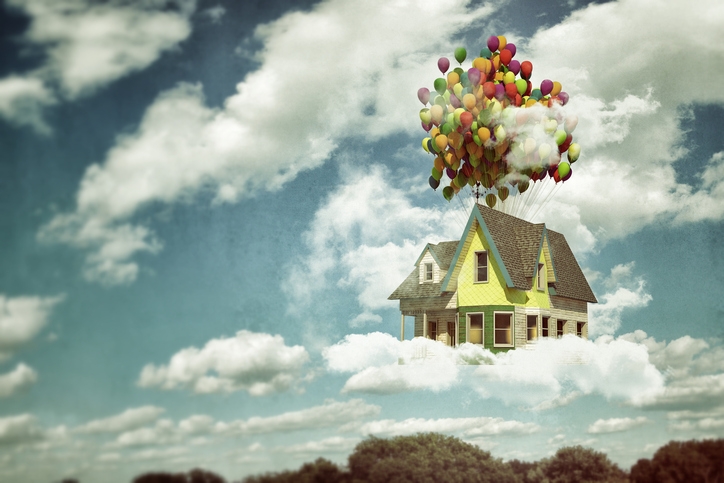 It was up-up-and-away in the latest housing data, with mortgage rates and home prices both hitting four-year highs.
Freddie Mac's latest Primary Mortgage Market Survey (PMMS)
found the 30-year fixed-rate mortgage (FRM) averaged 4.47 percent for the week ending April 19, up from last week when it averaged 4.42 percent. The 15-year FRM this week averaged 3.94 percent, up from last week when it averaged 3.87 percent. And the five-year Treasury-indexed hybrid adjustable-rate mortgage (ARM) averaged 3.67 percent, up from last week when it averaged 3.61.
"The U.S. weekly average 30-year fixed mortgage rate rose 5 basis points to 4.47 percent in this week's survey, its highest level since January of 2014 and the largest weekly increase since February of this year," said Len Kiefer, Freddie Mac's Deputy Chief Economist.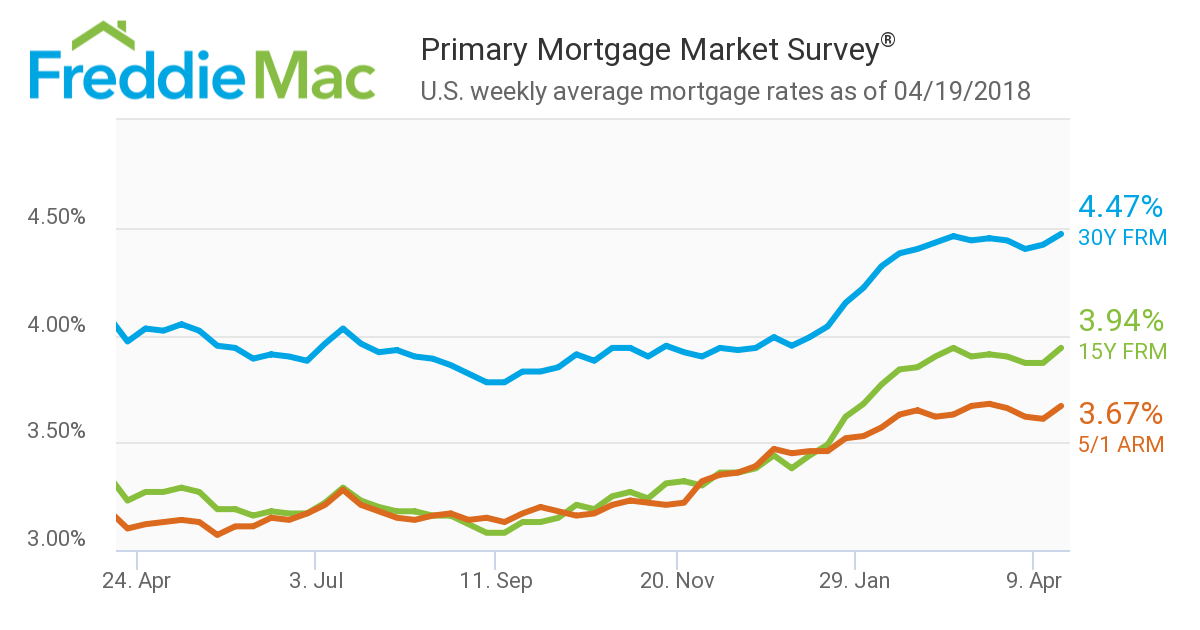 Separately,
Redfin reported
the median home sale price in March was $297,000, up 8.9 percent from one year earlier and the highest price growth in four years. This occurred despite an 11.9 percent year-over-year decline in the quantity of home for sale and a 3.7 percent year-over-year in sales activity. Price appreciation was tracked in both the most expensive metro markets, most notably a 32.3 percent spike in San Jose, but also in long-depressed areas like Allentown, Pa. (up 21.8 percent) and Detroit (up 20.6 percent).
"The Easter holiday fell early this year, which may have played a role in the decline in new March listings," said Redfin Chief Economist Nela Richardson. "Sellers are slow to list this year and we aren't seeing enough new construction homes to fill the gap. If we don't see the new listings number turn around next month or a pickup in new housing starts, inventory will be a persistent drag on sales for the remainder of the year."
In other housing data developments, Ellie Mae found the percentage of closed purchase loans increased to 62 percent of total closed loans in March, which is six percent above the February level. The percentage of closed refinances last month was 38 percent, down from 43 percent the month prior. Closing rates on purchase loans increased to 76.3 percent from 75.7 percent the month prior, while closing rates on refinances dipped from 65 percent in February to 64.9 percent in March.
"With interest rates rising to the highest levels since January 2014, we're seeing the purchase market continue to gain momentum," said Jonathan Corr, President and Chief Executive Officer of Ellie Mae. "As we've seen in the past several months, the shift to a purchase market coupled with the adoption of digital mortgage solutions by our customers aids in driving down the time to close.
And on the servicing side of the industry, last year's hurricane season continued to impact the levels of delinquency and foreclosure starts, according to new data from Black Knight Inc.
During March,
Black Knight tracked a drop of 65,000 in serious delinquencies
, with 19,500 traced to the regions damaged by Hurricanes Harvey and Irma. At the same time, however, foreclosure starts were up by 12 percent last month, with more than two-thirds of that sum traced to the hurricane-affected areas of Texas and Florida (Black Knight does not include the Hurricane Maria-related damage in Puerto Rico in its national data). Overall, the active foreclosure inventory fell by 10,000 loans in March, reaching its lowest level since late 2006.
March ended with the total loan delinquency rate at 3.73 percent, down by 13.24 percent from February but up by 3.09 percent from March 2017.