Today's Housing: Higher Prices and Consumer Confidence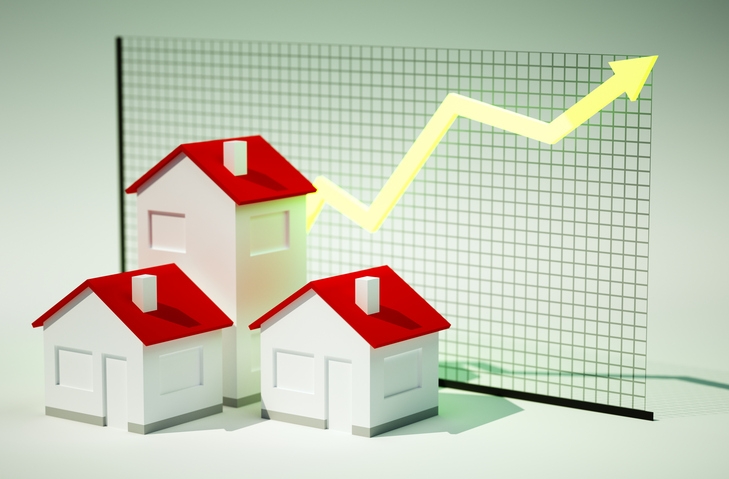 Three new data reports on the state of the national housing environment offers a startling consideration of how far housing has moved in the last decade.
Black Knight's Data and Analytics Division is reporting
median home prices rose by 1.24 percent nationally since the start of 2018, with both January and February having their strongest respective single-month growth rates since 2005. Ninety-eight of the nation's largest markets and 97 percent of the 916 markets tracked by Black Knight reported annualized home price increases.
"As of the end of February, home prices had risen 6.65 percent from a year ago, a metric that continues to increase," said Ben Graboske, Executive Vice President at Black Knight. "The rate of appreciation has accelerated by 42 basis points over the past six months and by 72 basis points over the past 12 months. This acceleration, combined with a nearly 40 basis point increase in the prevailing 30-year fixed interest rate during that same time frame, is creating a tighter affordability climate. We have now seen monthly increases in the national median home price for 27 of the past 28 months, and annual gains for 70 consecutive months."
While the purchase market has picked up, the refinance market has seen shrinkage. Black Knight estimated there are nearly two million fewer refinance candidates than there were entering 2018, a 46 percent decline, with the total number of refinance candidates now stands at 2.3 million, the fewest since November 2008 when interest rates were above six percent. However, there was very good news on the servicing front: the national loan delinquency rate at the end of March was 3.73 percent, a 13.24 drop from February. The total U.S. foreclosure pre-sale inventory rate in March was 0.63 percent, down 3.21 percent from the previous month.
"The latest HPSI reading edged up to a new survey high, showing that consumer attitudes remain resilient going into the spring/summer homebuying season," said Doug Duncan, Senior Vice President and Chief Economist at Fannie Mae. "High home prices and good economic conditions helped push the share of Americans who think it's a good time to sell to a fresh record high. However, the upward trend in the good-time-to-sell share seen since last spring has done little to release more for-sale inventory. The tightest supply in decades, combined with rising mortgage rates from historically low levels, will likely remain a hurdle for mobility and a persistent headwind for home sales."
Of the six components that account for the HPSI total, the net share of those saying it was a good time to sell a home rose six percentage points to 45 percent, a new survey high. However, the net share of survey respondents who said it was a good time to buy a home decreased three percentage points to 29 percent.
Another poll conducted by Gallup
determined that 64 percent of Americans believed their local home prices would rise in the next two years—marking the highest share measured by Gallup since the housing bubble of the previous decade. Sixty-five percent of Americans stated it was a good time to buy a house, down from the 74 percent peak in 2014.