Military Direct Mortgage Connects VA Specialists Via New Initiative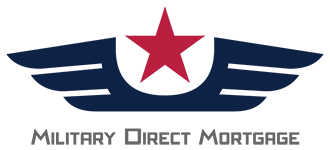 Military Direct Mortgage
has announced the launch of their new "Operation Welcome Home" initiative, aimed at connecting borrowers to VA specialized real estate agents.
Though this program, Military Direct Mortgage will provide training to any real estate agent interested in learning more about the advantages of working with veteran borrowers. By maintaining an extensive network of VA specialized agents and being involved throughout the mortgage process, Military Direct Mortgage will ensure its clients are getting the highest level of service possible.
In states that allow incentives, the new program will also include a cash back bonus ranging from $500-$5,000 after closing to the borrower.
"We are very excited to deploy Operation Welcome Home," said Patti White, President of Military Direct Mortgage. "This program helps our borrowers work with VA specialized Realtors who understand the specific needs of veterans, and the nuances of the VA loan process. To be able to give back to the borrower at closing is what this program, and Military Direct Mortgage, is really all about; continuing to show our gratitude to those who served and helping them achieve the goal of homeownership in any way we can."
---