Liberty Home Equity Solutions: Moving Into the Future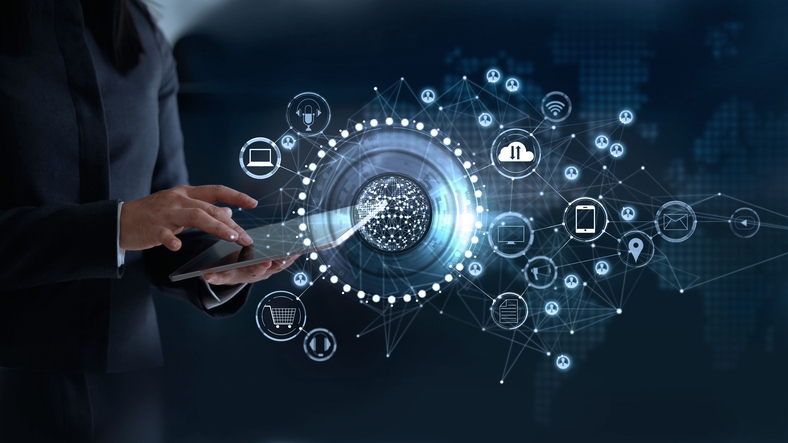 However, in late February 2018, Ocwen provided an update and confirmed that Ocwen had decided to remain in the reverse mortgage lending business, as Liberty continues to be a key area of focus for Ocwen in the near future.
National Mortgage Professional Magazine
had a chance to sit down with Michael Kent, President of Liberty, for an update on Liberty's business and for him to provide context around some of the trends that will impact the reverse lending business in 2018.
Mike, thank you for joining us today to walk through some of the recent developments at Liberty. Can you start by providing any insight around the decision not to sell the company?
In 2017, our parent company, Ocwen, was exploring many strategic options. One such option was the
potential sale of Liberty
. However, after a thorough analysis of Liberty, the decision was made to
retain Liberty as part of Ocwen's core growth strategy
. Today, Ocwen is committed to maintaining Liberty's leadership position in the reverse mortgage industry through continued investments in attracting and retaining our people and delivering industry leading processes and technology.  
What was it like to go through the potential sale process?
Liberty had a
banner year in 2017
, originating more than $1 billion in reverse mortgages, and are off to a positive start in the first quarter of 2018. The potential sales process was interesting, but most of all it confirmed what makes Liberty such a special company. Liberty is financially stable, has managed costs well in terms of lead generation and operating processes, and has the experience in place to address changing market conditions. We're also singularly focused on delivering our mission of changing lives for our customers through best in class customer service. This is evidenced by favorable reviews in both our retail and wholesale channels with more than 84 percent of customers rating Liberty at 8 or above on a scale of 10.    
What are the benefits of Liberty remaining part of Ocwen?
There are many. First, we have access to institutional knowledge and expertise in areas including risk management, compliance, and IT. We also have access to a large customer base for marketing reverse mortgages through our retail channel, and significant resources and capital to support our growth plans in the long-term.  
Can you share your perspective on the reverse industry today, the recent changes, and where business is going?
While the reverse mortgage program may have changed, nothing has changed in terms of customer need. There are still 10,000 seniors turning 65 every day,
according to the Pew Research Center
, that can benefit from using home equity in retirement. And, seniors continue to have a significant portion of their wealth invested in their homes.
According to the National Reverse Mortgage Lenders Association
, seniors have built up $6.5 trillion in home equity. Those two points, combined with the fact that more Boomers than ever before are entering retirement with mortgages, clearly shows the opportunity is strong–if not the best we've seen–in this product category.
While the recent program changes reduced available cash, today's reverse mortgage program is better for those looking to preserve more equity with lower costs over the long-term. These are great customer benefits and ones that can help our industry attract new segments of customers. 
The U.S. Department of Housing & Urban Development (HUD) also made meaningful changes to the Home Equity Conversion Mortgages (HECM) for Purchase program making it easier for seniors to use a HECM to buy a home.
As an industry, we'll need to continue to figure out the best ways to reach new segments of customers cost-effectively. This may include additional education for Realtors and mortgage professionals now that HECM for Purchase is a more attractive product. I don't believe we can continue to do what we have done in the past and rely exclusively on "needs based" customers for sustainable growth.
We also need to work closely with HUD to help provide the insights they need to structure a HECM program that is sustainable over the long-term and can help as many seniors as possible.

What is Liberty's strategy going forward?
The year 2018 is off to a strong start. We are focused on continuing this momentum by expanding our customer reach and distribution network. We are currently hiring on the retail and wholesale sides of our business to help deliver on our promise of service excellence to our business partners and senior customers. We are also building new partnerships with forward mortgage companies and mortgage brokers by providing customized offerings, education and support so they can enter the reverse mortgage lending business to expand their client base and production.
From correspondent to wholesale to processing solutions, we offer a full-suite of product options for forward originators. In addition, we are providing extensive training, marketing support, and a no-cost loan origination platform that makes it efficient for our business partners to originate reverse mortgage loans without significant investment.
 
How difficult is it for forward originators, specifically mortgage brokers, to transition into the originating reverse mortgages?
For those Mortgage Originators looking to grow their business through new avenues, there is enormous opportunity for them in reverse mortgages. Recently, the STRATMOR Group reported growing interest among traditional lenders and financial institutions in the reverse mortgage space. And the trend shows no signs of slowing down.
But, to make the transition successfully, and to grow their base of business, a Mortgage Broker needs a trusted resource in the reverse marketplace. At Liberty, we provide unparalleled levels of support to our broker partners through valuable advisory services and product offerings that can be integrated easily into their business models through technology and direct communications.
 
Liberty's proprietary technology platform and updated portal lowers cycle time for loan approvals and processing, enables broker partners to communicate with us directly, and streamlines the process. We also design marketing content that can be easily accessed and integrated with the broker's own internal marketing, sales collateral and online presence. A touchstone principle of Liberty's broker service model is to ensure a Liberty advisor is always available to our broker partners.
 
Is there anything else you would like to add?
I think the best days for this product still lie ahead. As we continue to stay focused on changing the lives of our customers, providing insight to HUD regarding continued program refinements and developing new products to allow seniors access to what can be their greatest source of capital, we will see significant growth in this industry.
I am still firmly convinced that over time, products like the HECM that allow seniors to tap their home equity in an affordable way will become a common part of retirement planning and I believe Liberty will continue to lead in this process.
---