House Passes Dodd-Frank Rollback Bill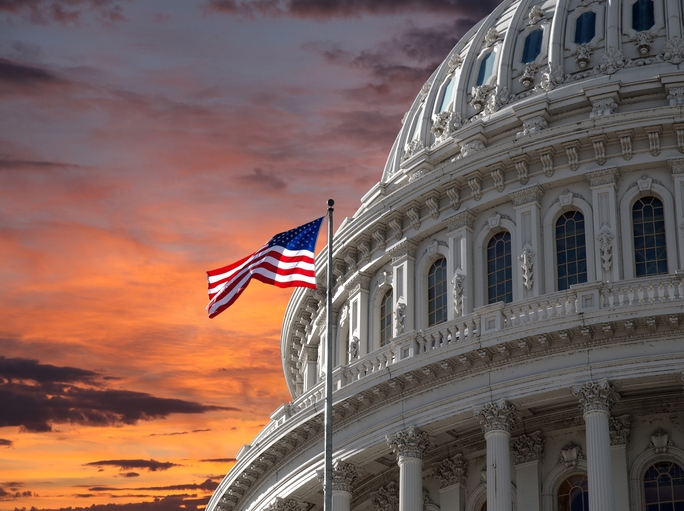 All opposing votes came from Democrats plus one Republican, with 33 Democrats voting their support of its passage. The lack of partisanship in the House was in sharp contrast to the Senate vote in March, when 16 Democrats and one Independent joined Republicans in voting for the bill.
Bureau of Consumer Financial Protection (Bureau) Acting Director Mick Mulvaney said, "I am pleased to see the long-overdue reforms to the regulations governing mortgage lending. These changes will allow community banks and credit unions to focus on making prudent loans to prospective homebuyers without being tied up in expensive and excessive red tape. I stand ready to work with Congress and the rest of the Administration to implement these new reforms that will promote a brighter, more prosperous future."
While the bill does not achieve the dismantling of the Dodd-Frank Act that President Trump called for in the 2016 election campaign, it rolls back several regulations from the 2010 law, including the elevation of the asset-level threshold from $50 billion to $250 billion under which banks are defined as being too important to the financial system to fail. Those institutions under the new threshold will no longer have to undergo stress tests by federal regulators. The bill also updates mortgage loan data reporting requirements for most financial institutions and would require credit reporting companies to provide free credit monitoring services.
"This bill will further ensure consumer protections and adequate access to mortgage credit," Stevens said. "Specific mortgage related portions of the bill include: SAFE Act amendments which provide mortgage loan originators with 120 days of transitional authority to originate when moving from a federal depository to a non-bank (or across state lines), Subjecting Property Assessed Clean Lending (PACE) or property retrofit loans to Truth In Lending Act consumer protections, critical consumer protections to U.S. veterans who use the VA Home Loan program, clarifying the High Volatility Commercial Real Estate rule to help promote sustainable construction and development, and targeted TILA/RESPA Integrated Disclosure fixes."
National Association of Realtors (NAR)
President Elizabeth Mendenhall, a sixth-generation Realtor from Columbia, Missouri and CEO of
RE/MAX Boone Realty
, said, "S. 2155 also holds Property Assessed Clean Energy, or PACE, loans more accountable by giving the Bureau of Consumer Financial Protection the authority to regulate PACE lenders and require them to corroborate a homeowners' ability to repay loans that are levied as tax assessments on their homes. While energy efficiency upgrades are positive home improvements, these loans are not required to conform to ability-to-repay standards or certain consumer home mortgage disclosures, and as a result, some borrowers may enter into contracts without fully understanding the impact on the future resale of their property."