Mulvaney Aide Tapped as Next CFPB Director

The White House announced Saturday night that Kathy Kraninger, Associate Director of the Office of Management and Budget (OMB), will be nominated to be the next Director of the Consumer Financial Protection Bureau (CFPB).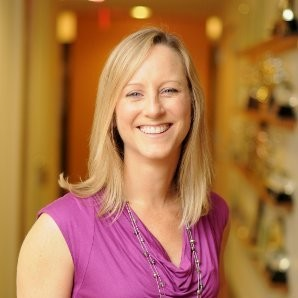 According to a UPI report
, White House spokeswoman Lindsay Walters issued a statement that promised Kraninger "will bring a fresh perspective and much-needed management experience" to running the agency, which Walters claimed "has been plagued by excessive spending, dysfunctional operations, and politicized agendas."
As of Monday morning, there was no formal announcement of the nomination from either the White House or the CFPB.
Kraninger previously worked for the Department of Homeland Security and the Senate Appropriations Committee. She joined the OMB in March 2017 and is second in command to Mick Mulvaney, the OMB director who has served double duty as the CFPB's Acting Director since the resignation of Richard Cordray last November. Mulvaney will continue serving as Acting Director until the new CFPB Director is confirmed by the Senate.
"MBA is pleased that Kathy Kraninger has been nominated to oversee the BCFP," said Dave Motley, CMB, Chairman of the Mortgage Bankers Association (MBA) and President of Colonial Savings. "Based on her background and experience, we look forward to hearing her views about how to improve the Bureau's oversight and operations, and how she will leverage the information gathered from the ongoing RFI process to protect consumers from unscrupulous practices while also ensuring they enjoy access to safe, sustainable loan products. MBA is eager for a fair and thorough confirmation process to begin as quickly as possible."
American Bankers Association (ABA) President and Chief Executive Officer Rob Nichols welcomed the news, issuing a statement: "Her experience at OMB alongside Acting CFPB Director Mick Mulvaney, along with her years of work on Capitol Hill and in the executive branch, would serve her well in this important position. We trust she shares our interest in ensuring consumers have access to the financial products they want and need, while maintaining the protections they deserve."
But the news was greeted with condemnation by Rep. Nancy Pelosi (D-CA), the House Minority Leader. Pelosi took to Twitter and stated, "Kathy Kraninger, Trump's nominee to lead the @CFPB, has an opportunity to be a champion for consumers & not the financial industry. But her apparent lack of experience in consumer finance raises serious questions about her ability to lead the agency."