Jackie Gleason's UFO-Inspired Properties Listed at $12M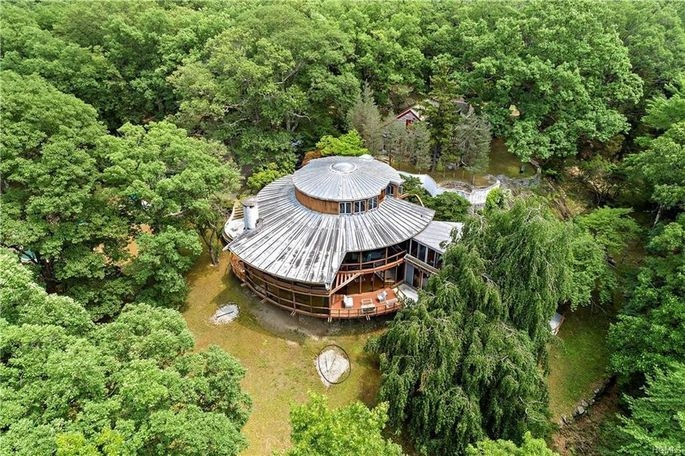 Two residences owned by legendary funnyman Jackie Gleason's obsession with unidentified flying objects (UFOs) are now on the market for $12 million.
According to a
Realtor.com report
, the homes in the New York City suburb of Cortlandt Manor were custom designed by "The Honeymooners" star for $650,000 by architect Robert Cika to reflect Gleason's fascination with UFOs. The main property, dubbed "The Mothership," and an adjacent property called "The Spaceship" were circular in design and created to resemble a fanciful alien spacecraft. All aspects of the properties' interiors were also custom-made to accommodate the curvature of the rooms, and the two homes were built on an 8.5-acre estate.

Gleason used the main property to entertain his famous friends, including President Richard Nixon and Frank Sinatra. The current owner of the properties, a retired orthodontist, acquired them in 1976 for $150,000, which is approximately $660,000 in today's money.