Senate Confirms Kraninger to Run CFPB
The
U.S. Senate voted 50-49
along party lines to confirm Kathy Kraninger as the next Director of the Consumer Financial Protection Bureau (CFPB).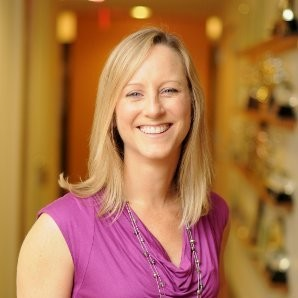 Kraninger, who is Associate Director of the Office of Management and Budget (OMB) was confirmed in August by the Senate Banking Committee in a 13-12 vote along party lines. The CFPB has been without a Director for a year, following the resignation of Richard Cordray to pursue his unsuccessful bid to become Ohio's governor. Mick Mulvaney, the OMB Director, has served as CFPB Acting Director since Cordray's departure.
Sen. Elizabeth Warren (D-MA) took to Twitter immediately after the vote to bitterly denouce Kraninger.
"Kathy Kraninger has no interest in fighting for American families & zero experience standing up for consumers,"
she tweeted
. "The @SenateGOP just voted to put her in charge of the @CFPB anyway. Kraninger may be on the side of cheating companies – but I won't stop fighting for working families."
Kraninger's confirmation was welcomed by the financial services industry.
"Kathy Kraninger is an intelligent, experienced administrator who has worked on a broad range of complex, high-profile issues over the course of her career," said Robert D. Broeksmit, CMB, President and CEO of the Mortgage Bankers Association (MBA). "We look forward to working with her and anticipate she will continue the Bureau's efforts to protect consumers by providing financial institutions clear and understandable regulations accompanied by appropriate compliance and implementation requirements."
Mary Jackson, CEO of the Online Lenders Alliance, a fintech trade group, welcomed today's Senate vote by stating that "Kraninger's extensive experience in both the Executive Branch and as a senior Congressional staffer brings a unique skill set that will enable the Bureau, under her leadership, to stay focused and on track as it tackles the many pressing issues facing consumers. Through her work at OMB and a distinguished public service career, Kathleen Kraninger has demonstrated that she is the right person for the job."   
John Ryan, President and CEO of the Conference of State Bank Supervisors, welcomed the Senate's approval of Kraninger. "State financial regulators look forward to continuing our relationship with the Bureau under Director Kraninger's leadership," he said in a statement. "State regulators have a vital role in enforcing consumer protections and work closely with the Bureau on behalf of the consumers in every state and U.S. territory."
John Berlau, Senior Fellow at the Competitive Enterprise Institute, commended Mulvaney's interim leadership, noting it differed from how Cordray "arbitrarily and retroactively applied regulatory punishments against certain financial firms without due process. We believe Kraninger will continue the Bureau's new direction of being tough but fair and promoting consumer choice. Her statements during the confirmation hearing indicated she values a thorough and fact-driven rulemaking process and wants to help bring down the cost of consumer credit by expanding choice and competition."
"Under Ms. Kraninger's leadership, we believe the Bureau will properly protect consumers and support businesses that help more individuals achieve the American Dream of homeownership," said
Shannon McGahn, Senior Vice President of Government Affairs for the National Association of Realtors
.
"Earlier this month, NAR spearheaded a support letter for Ms. Kraninger to Senate leadership, an effort that was supported by over 20 housing and financial organizations from across the industry. Ultimately, NAR is pleased to see Ms. Kraninger confirmed, and we look forward to working alongside the Bureau in our shared efforts to protect consumers, ensure compliance certainty in the marketplace and strengthen our nation's housing industry."
"While I will not prejudge and cannot predict every decision that will come before me as Director, if confirmed, I can assure you that I will focus solely on serving the American people,"
said Kraninger at her confirmation hearing
before the Senate Banking Committee.