NAMB, Calyx Bring New Broker Technology to Market
After losing two-thirds of the industry's Mortgage Brokers in the days following the financial crash, their ranks are growing again and for good reason. With refinances accounting for only one in three loans written today, the relationships Brokers enjoy with prospective borrowers in their local markets are once again valuable assets.
Now, all Brokers have to do is find a way to get those borrowers into their wholesale lender's pipeline before some big online lender convinces the consumer to punch their launch button. That has been a bit of a challenge.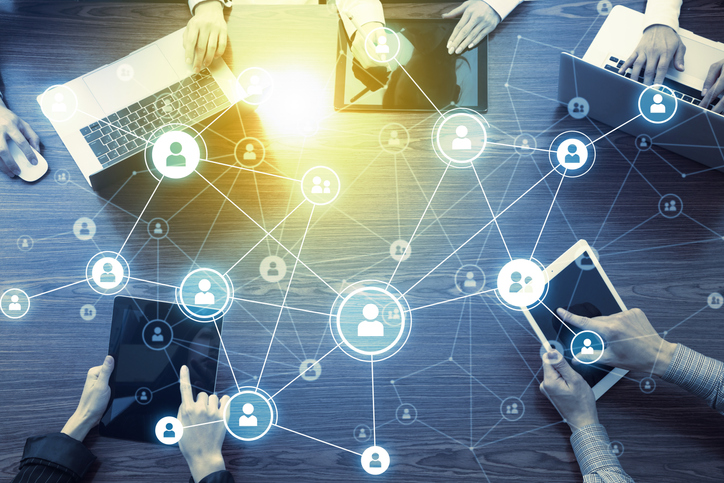 Connecting brokers and wholesale lenders
First, every wholesale lender operates differently, requiring the Brokers they work with to adjust their process to fit the lender's needs in order to send them business. At the very least, the Broker must log into another lender's Web site to submit the information required to get the loan in process.
It would be far easier and more efficient for the Broker if they had access to an "open marketplace," where they could send their loan application to any wholesale lender they want and seek out the best deal for their borrowers. Until very recently, no such platform existed.
While the idea of standardizing a process across all wholesale lenders has been kicked around for years, it hasn't received any serious consideration from the nation's top wholesalers in the past. When the
National Association of Mortgage Brokers (NAMB)
called the top wholesalers together for its Wholesale Summit and asked them if they would consider standardizing, the proposal was met with blank stares.
Finally, an attorney present at the meeting explained the situation. Every wholesale lender considers their internal process for originating mortgages a differentiator. Whether it is or not, their individual processes have been approved by their legal departments and that's not going to change. The idea of accepting someone else's documents or stacking order was simply not an option for the nation's largest firms.
But saying it cannot be done to a mortgage technologist is a rookie mistake. There is always a way …
One platform to connect them all
Given that each lender wants control of their own process, leaders at NAMB began asking if there was a way to make Brokers' lives easier and still deliver what wholesale lenders want? Rick Bettencourt, President of NAMB, says there is and now it's available for free to NAMB members.
Earlier this month, NAMB announced the launch of its new platform,
NAMB All-In
, available to all NAMB members at no cost. Powered by
Calyx Software
, NAMB All-In provides mortgage professionals with the three essential components they need to conduct business: A point-of-sale solution (POS), a cloud-based loan origination system (LOS), and a single point of access to premier wholesale lenders.
The LOS is free to the Broker, as is access to the marketplace. Brokers only pay $10 when a consumer uses the Web-based POS tool, but Brokers can just use the LOS and Marketplace for free.
"The main goal is to enhance Broker independence and give them the ability to do what they do best," Bettencourt said. "NAMB All-In gives Brokers a consumer-facing, digital POS, the ability to originate a loan in the same system, and access to an open marketplace that promotes the true independence of the Broker community."
Calyx is well-known as it has long been a leader in the broker LOS space. In fact, Bettencourt has gone on the record saying NAMB chose Calyx as its partner because its solutions are well-accepted by the Broker community, as well as fast to learn and easy to use.
"We kept the experience sleek and easy to use," said Raj Parekh, Digital Mortgage Strategist at Calyx Software. "We want Brokers to sign up and be ready to go within an hour."
As
previously reported in National Mortgage Professional Magazine
, NAMB All-In makes it easy for Brokers to manage loan apps that come in through the online channel. Borrowers can complete the app in less than 10 minutes, thanks to built-in intelligence. Uploading documents can be done with the snap of a camera phone and they can be signed electronically. Pulling credit and verification of assets is also part of the system and apps can be sent through Fannie Mae's Desktop Originator with a single click.
But what has most people we talked to for this story excited is the third component, the Calyx Wholesaler MarketPlace.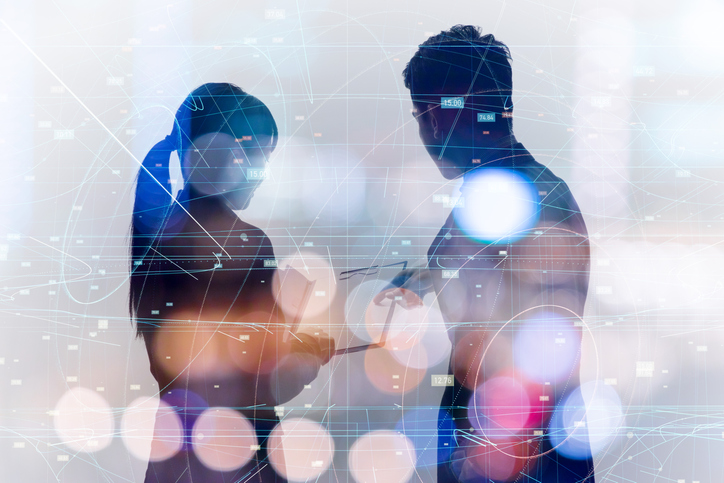 In pursuit of an open marketplace
Designed to be a single portal Brokers can use to seamlessly exchange data with any wholesale lender that accepts data from the platform, Parekh says the Wholesaler MarketPlace lets Brokers work with the lenders they want.
Using the portal, wholesale lenders can import the completed 1003 and then deliver completed documents, such as the loan estimate (LE), closing disclosure (CD), conditions, locks, etc., directly back into the Broker's software.
If a wholesale lender is not on the platform or does not accept data through NAMB All-In, the broker can still export an FNMA 3.2 file to work with any wholesaler that is not yet in the network. Bettencourt says that NAMB leadership did not see that open market concept anywhere else.
"Our goal is to enhance Broker independence and give them the ability to do what they do best," Bettencourt said.
"We will be on the platform," confirmed Allen Middleman, Senior Vice President for
Freedom Mortgage
. "This effort will make it more expedient for Brokers to deliver loans so they can better compete with the outside world and the big online lenders. I'm in favor of anything that will improve the Broker's life."
Even better, Middleman says that NAMB All-In won't change anything about the way Freedom Mortgage already does business because the platform will feed the data directly into the wholesale lender's Web site. But he added that even if it did require the lender to consider changes, it would still be a tool his company would likely embrace.
"Tech rolls out and regardless of your position or stance, you must consider it, analyze it and if it makes sense you have to do it," Middleman said. "If you can't change … you die, so you have to be willing to adapt."
In addition to that, Middleman said Freedom Mortgage would embrace the platform because it was better for Brokers.
"In any marketplace, parties must have the flexibility to get the best price," Middleman said. Since the platform is agnostic, the Broker can simply download a Fannie Mae 3.2 file to share with any wholesale lender. Middleman said that gives Brokers this power.
"If someone comes out tomorrow with the [loan] program [the Broker] needs, they need to be able to get on that platform and deliver that loan," Middleman said. "If the Broker is on two platforms and one is open, they have that option."
Quicken Loans, owner of the extremely successful Rocket Mortgage brand, has also agreed to work with Brokers through NAMB All-In. While this may surprise many who see Rocket as the Brokers' chief competitor, David Schroeder, Senior Vice President of Quicken Loans Mortgage Services, said the move makes good sense for the company and the Brokers it serves.
"Mortgage clients are looking for an Amazon-like experience, where they can interact with their Loan Officer on their terms, anytime," Schroeder said. "What Calyx has created is a platform that allows that, offering our Partner clients that experience."
Schroeder said that Rocket operates independently from his division, but the guiding principles are the same.
"A Rocket Mortgage would serve a client who wanted to deal directly with Quicken Loans and our mortgage banking team," said Schroeder. "This partnership with Calyx provides much of that convenience to a client, but allows them to deal with a professional in their local community. We are committed to an open lender marketplace because the lender that is best for any given client depends upon their situation. Ultimately, we want to provide the best experience for every client."
But Schroeder added that working with NAMB All-In also makes good sense for Mortgage Brokers, giving them another great option for their borrowers. He said that Quicken Loans was excited about what NAMB All-In will do for Brokers, saying that it would make them more cost effective and help them reach more clients.
"We believe that the Broker market is a vibrant one and it continues to expand," Schroeder said. "We think our clients, even when they don't end up using that face to face option, love knowing that they can work with somebody in their community if they choose. That's important to them."
Mat Ishbia, President and Chief Executive Officer of United Wholesale Mortgage (UWM), said, "There's a lot of people out there trying to help Mortgage Brokers, and our mission is to support Brokers in any way possible. Anything that's good for Mortgage Brokers is good for UWM. All the new technology that is being introduced throughout the industry will strengthen Mortgage Brokers and grow the Broker channel, and we're excited to be part of it all."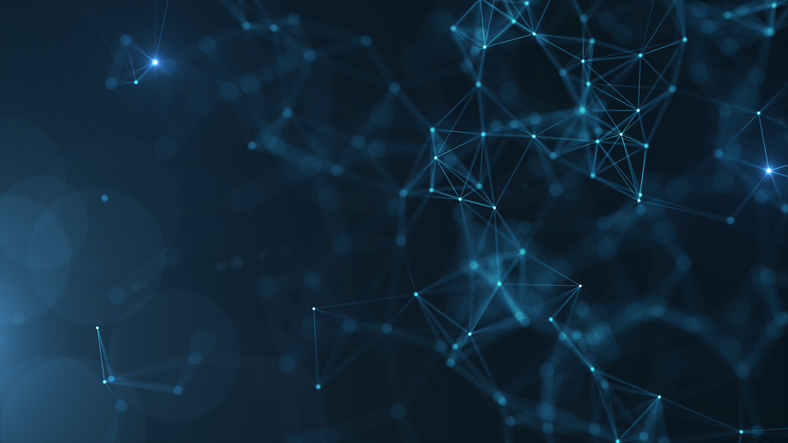 A system Brokers are ready for
Rocke Andrews, NAMB President-Elect, says free software is a great benefit for NAMB's Broker members. He should know. Andrews is a long-time member of the association and also a working Mortgage Broker who owns a company in Tucson, Ariz. He says he'll be using the software when it hits the market next month.
"You can do business with anyone you want with a free LOS," Andrews said, adding that he expected news of the technology to lead to a bump in NAMB membership. Andrews said NAMB was the right partner for Calyx because of the organization's reach and its proven ability to show members value. "We get them competitive with larger lenders, and now they have technology that a lot of Brokers didn't have before."
"Calyx has been here as long as I have," Favaloro said. "I think a lot of Mortgage Brokers are happy right now because Calyx Software is something we're already familiar with. I'm excited about the partnership between Calyx and NAMB because we are getting some incredible enhancements that we have been wanting for a long time."
Favaloro praised NAMB for sticking by the Brokers through the difficult financial downturn, working at the state and federal level to ensure that Brokers did not lose their place at the table with legislators.
"NAMB spent a lot of time making sure that we would continue to be a viable source of mortgages for years to come," Favaloro said. "Now that Mortgage Brokers make up the fastest growing segment of mortgage originators in America and our share is growing exponentially, NAMB is providing products and services like we've never seen before."
But Favaloro said what he found most exciting about the new platform was the single point of access it provided to all of the wholesale lenders he works with. He admitted that NAMB All-In isn't the only wholesale broker portal on the market, but said, "This is the only one that allows me the flexibility as a Broker to continue operating with lenders using the Fannie Mae 3.2 download, as well as the fully-integrated single point solution within the all-in-one Calyx software."
He pointed out that some competing systems are limiting the Broker's ability to download the application.
"I'm not sure that's in the best interest of the consumers, who have the impression that Brokers have access to a large array of products," Favaloro said. "Now Brokers have a choice that was never available before."
Parekh suggested that more Broker technology will be coming in the future.
"This is not a new strategy for us," Favaloro said. "We are focused on innovation for both the Broker and the wholesale lender."
Parekh said that stems from Calyx taking a 10,000-foot view of its business, technology and the industry.
"Calyx touches many aspects of the mortgage business," Favaloro said. "When we analyze all of the different components, whether it's the wholesale lender, correspondent lender, the Broker or the correspondent, we ask how we can enhance our solutions to benefit all the interconnected mortgage players. Calyx will continue to drive high value for our customers and the mortgage industry as a whole."
---
Rick Grant is Special Reports Editor for
National Mortgage Professional Magazine
and Mortgage News Network. He may be reached by phone at (570) 497-1026 or e-mail RickG@MortgageNewsNetwork.com.