Guaranteed Rate Holds Record-Breaking Food Drive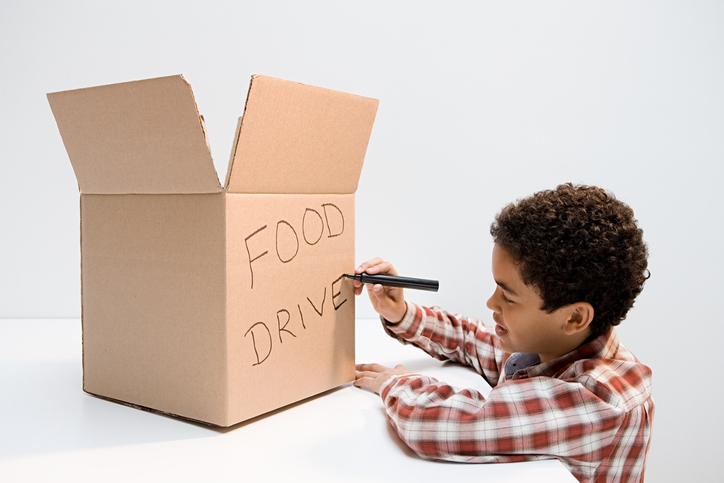 Guaranteed Rate
has announced a company milestone … its
annual holiday Food Drive
has provided more than one million meals since it began five years ago. This year alone accounts for 132,493 pounds of food, which equates to nearly 400,000 meals.

The
Guaranteed Rate 2018 Food Drive
took place throughout November, with more than 5,000 employees in more than 300 offices across the U.S. and Washington, D.C., competing to collect the largest volume of items to donate.
Winners were determined by highest pounds-per-employee donations. This year's winning branches were: Providence, R.I.; Frankfort, Ill.; and the River North, Chicago, Ill. branches.
"Our employees and their partners really stepped up to make a huge impact," said Guaranteed Rate Chief Executive Officer and Founder Victor Ciardelli. "I appreciate their generosity and commitment to making such a difference within their communities."
The winning teams, along with additional collections from the Guaranteed Rate corporate headquarters in Chicago, collectively donated the food and personal care items to: Camp Street Community Ministries, Chicago Heights Food Pantry, Frankfort Township Food Drive, the Greater Chicago Food Depository and the Common Pantry. Items from additional branches were donated to food pantries, homeless shelters and soup kitchens throughout the country.
"We were stunned by the thousands of pounds of food that were delivered to the pantry. This donation will help feed people well into 2019," said Margaret O'Coner, Executive Director at the Common Pantry in Chicago. "Common Pantry provides healthy food to almost 300 families each month. We are incredibly grateful for Guaranteed Rate and what it does to support those in need in our community."