BrokerNATION: Tony Davis of Atlantic Home Mortgage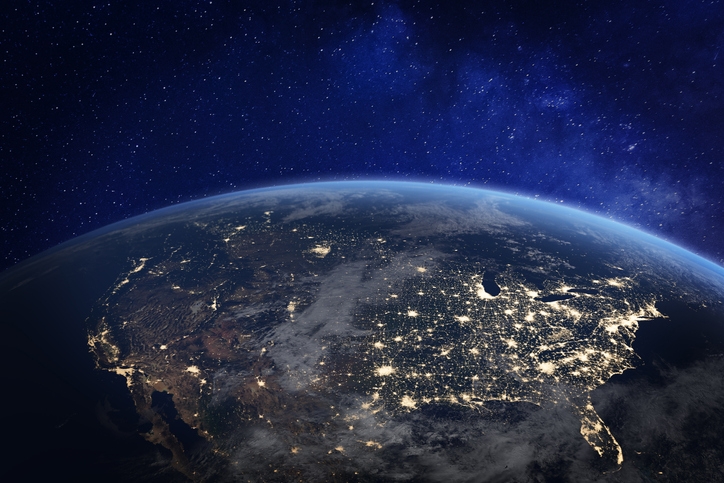 This month, I'm interviewing Tony Davis (NMLS#: 430849) from Atlantic Home Mortgage (NMLS#: 1711271) in Georgia. Prior to founding Atlantic Home Mortgage, Tony was the top producing Loan Officer in Georgia at one of the largest non-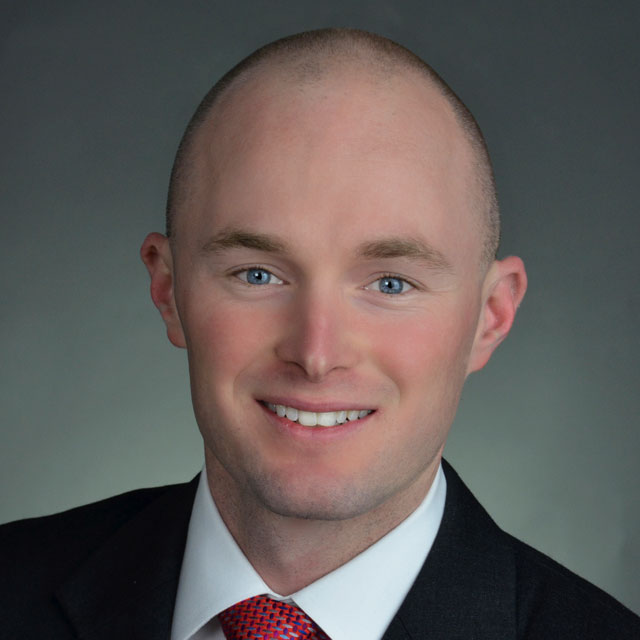 bank lenders in the country, and was named one of the "Top One Percent of Mortgage Originators in America" by Mortgage Executive Magazine. For more than 12 years, Tony has served the Atlanta community as a trusted financial adviser. He has assisted his clients from a variety of different roles spanning from banking to small business lending to mortgage lending.
Tony and his team take a professional, structured and detailed approach to the mortgage process. One integral aspect to the success of his career has been his emphasis on creating honest and lasting relationships with the Realtors he does business with. Weekly updates, quick response times, knowledgeable answers, and clear communication are the cornerstone of Tony's dedication to supplying the best possible professional relationship. Instead of viewing it as an option, going the extra mile is always seen as a necessity to the Atlantic Home Mortgage team.
Tony grew up in Atlanta, and graduated from Georgia State University. He currently lives in Forsyth County with his wife, Lauren, his eight-year-old son, Jameson, and his dog, Layla. When he is not helping his clients with their home loans, he enjoys winning his league in fantasy football, traveling, going to Falcons games with his family, and spending time outdoors.
 
Tony, tell me a little about yourself and your career.
Tony Davis: I started my career in finance as a part-time bank teller when I was 19-years-old, then worked my way up through the banking system while finishing college. After the market crash in 2008, there was an enormous supply of housing in Atlanta. The recovery from the last recession was a little unusual in that it was led in a large part by investors buying up all the excess housing supply and creating portfolios of rental properties. This drove prices higher, which eventually allowed people to sell houses they had been underwater on and move. Many of my clients were buying houses as fast as they could, and I found myself right in the middle of what felt like a gold rush. The lending rules were a little different back then … the bank trusted me to source, originate and close loans without having to ask permission from anyone. This enabled me to close loans extremely fast without a lot of hassle, which was a big competitive advantage. Since I was underwriting my own loans, I learned how to think like an underwriter … which turned out to be a very useful skill. After a few years of that, I ended up shifting into a more traditional Mortgage Loan Officer role at the bank, but became frustrated with the backwards underwriting process that everyone had seemed to just accept as the norm.
I ended up leaving the bank to work for Movement Mortgage, which was at the time revolutionizing the mortgage industry by underwriting loans upfront instead of at the last minute. I knew that if I wanted to help a lot of families buy houses, I couldn't do it on my own. So I developed some really great relationships with real estate partners in my market, and built a team at that helped me become one of the top 25 Loan Officers in the country at Movement. I met a lot of fantastic people at Movement, and thoroughly enjoyed working there. However, while I was busy trying to provide my clients and realtors with the best service possible, I became aware that the technology through the broker channel had significantly advanced. I discovered that I could form direct relationships with many different sources of funding through the wholesale channel and continue to underwrite my clients' loans upfront … all with significantly less overhead. So I took a leap of faith, started my own Mortgage Broker shop called Atlantic Home Mortgage, and started passing the savings onto my clients.
 
I understand you are a Mortgage Broker now after previously working as a Mortgage Banker. What else motivated you to make the change?
I've always been one to question the status quo and ask why we do things certain ways, which sometimes annoys my wife. After working through all the details, I came to the conclusion that I could give my clients more options and better pricing as a Broker, while still underwriting their loans upfront and providing great service.
 
What would you say so far are the biggest differences you've experienced coming from the retail side since you were a Broker before?
It amazed me to discover all the mortgage options available to consumers that I didn't even know existed. It was also quite surprising to see how technologically advanced the wholesale channel has become. Things are really streamlined.
 
How would you compare pricing when compared to the Mortgage Banker world?
It's almost not fair … our rates are so much lower through the Mortgage Broker channel it's like fishing with dynamite.
 
What are you seeing in your local market on trends, inventory and consumer/Realtor mortgage education?
In most of the Atlanta market, low housing supply is still an issue. Lumber and steel tariffs have pushed building material costs higher, causing a shortage of traditional "starter homes." Baby Boomers are downsizing and overwhelmingly want smaller, less expensive, (often ranch-style) houses. In most cases, it's not cost-effective for builders to build new homes at the prices Baby Boomers want to buy them for, so options are limited. The result is buyers in the < $300k range usually find themselves in bidding wars due to fierce competition between first time homebuyers, investors paying cash and Baby Boomers trying to downsize.
The average first-time homebuyer age is now 33, which indicates the Millennial generation is waiting longer than previous generations to buy their first home. What I find interesting is if you go back 33 years from the last real estate crash and look at birth rates, you end up in 1973, which is the year Roe vs. Wade passed. As you might expect, the national birth rate dropped significantly the following year in 1974. Fast forward 33 years from 1974 and you end up in 2007 with a situation where you have the same or more housing supply than the previous year, with less demand from people turning 33. Obviously this was a problem.
If we rewind 33 years from today, you'll see birth rates are flat from 1985-1986, then sharply increase every year between 1986-1990. Perhaps that will translate into a buying opportunity for homebuyers in 2019 before the upward birthrate trend resumes in 2020 with significantly more people turning 33 each year through 2023. In a vacuum, if you have the same amount of supply (houses), but now more people that want them because they are hitting the first-time homebuyer age (demand), basic economics show the result will be higher prices.
I know the myth as you mentioned of losing control as a Mortgage Broker is finally being exposed to the market and quite the opposite. What are your experiences on controlling the process?
I get a lot of questions around this. In reality, I have found I actually have more control on the Mortgage Broker side than I did in the past. If one of the lenders we work with through the wholesale channel starts giving bad service or increases their rates, we can just stop sending that lender loans. Lenders are acutely aware of this, so they treat us like we treat our Realtors. It's fantastic. If you have the same issue, but work at a company where you can only send loans to your own internal Underwriting Department, your choices are either deal with it or go through the hassle of changing companies. Neither of those are very much fun.  
What would you say are your best forms of marketing today to generate new business?
Personally, I think a lot of Loan Officers spend too much time marketing and not enough time learning the guidelines. Then when they get a referral from a new potential Realtor partner, they screw it up because they're spending all day trying to meet the next Realtor. My advice would be to slow down, take the time to become an expert with conventional, FHA, VA and jumbo loan guidelines, and you will become a magnet for loans in your market.  
Anything you would choose to share with Retail Loan Officers considering the change to becoming an Independent Mortgage Broker?
I hear Loan Officers tell me they are with their company because it is big and prepared to ride out any downturn. I believe this to be BS. Job security is an illusion. If you are a hard worker, you'll do great anywhere. If you slack off, you'll eventually get fired or hop from one company to another every year, constantly changing your e-mail address. I believe the broker channel is where you have the largest opportunity to serve your clients as a Mortgage Loan Officer. The risk is the same you have in any commission-only job. But as a Broker, at least you're in the driver's seat.  
Are you an Independent Mortgage Broker? Do you have something you'd like to share? Reach out to me at

[email protected]

for future article considerations.
---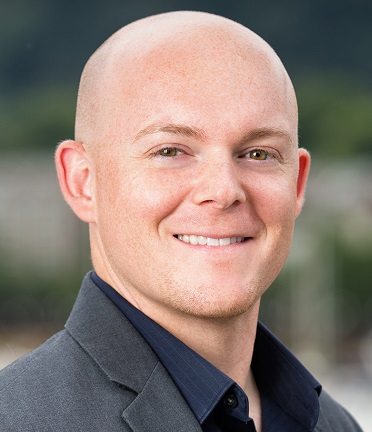 Andy W. Harris, CRMS is President and Owner of Lake Oswego, Ore.-based Vantage Mortgage Group Inc. and Past President of the Oregon Association of Mortgage Professionals. He may be reached by phone at (877) 496-0431, e-mail

[email protected]

or visit VantageMortgageGroup.com.
---
This article originally appeared in the December 2018 print edition of National Mortgage Professional Magazine.