NewDay USA: Lending With Purpose to Put Every U.S. Veteran in a Home

In January 2012, Rear Admiral Thomas Lynch assumed the role Chairman of the Board of Directors at NewDay USA, a nationwide mortgage company focused on helping veterans find the right and responsible mortgage solution.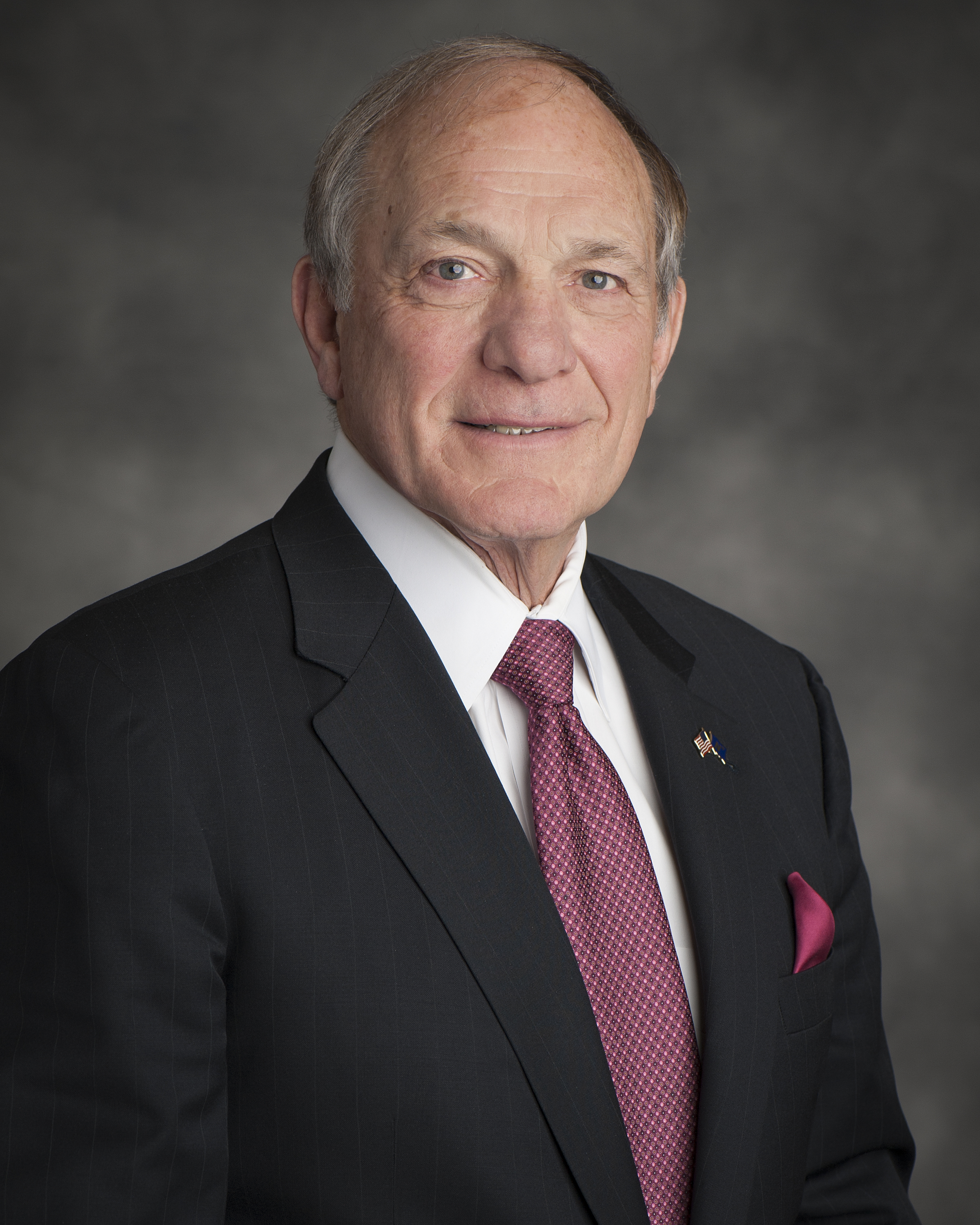 NewDay USA, headquartered in Fulton, Md., has been in the mortgage business for more than 20 years providing financial solutions to U.S. veteran homeowners and their families. Many of these veterans sit on NewDay USA's board of advisors and are members of the management team. According to the U.S. Department of Veterans Affairs, NewDay USA is the 10th largest VA lender in the U.S. In 2018, NewDay USA helped approximately 10,700 veterans find a mortgage solution.
National Mortgage Professional Magazine
sat down with Rear Admiral Lynch, to discuss NewDay USA's new Operation Home initiative and the unique assets that he brings to the company.
Admiral, it's a privilege to speak with you today. Could you start by sharing some of your military service background?
Rear Admiral Lynch: I grew up in Lima, Ohio, and although I knew I wanted to serve my country, I really did not know anything about the military until I had an opportunity to attend the Naval Academy. Following graduation from the U.S. Naval Academy in June 1964, I served 31-plus years on active duty. While attending the Academy, I was fortunate to captain the 1963 Navy Cotton Bowl team, the year Roger Staubach was awarded the Heisman Trophy. I graduated from the Academy and commissioned as an Ensign in 1964. During my military career, I served as a surface warfare officer. Highlights included command at sea of a Navy frigate, Commander of the Eisenhower Battle Group during Operation Desert Shield and Superintendent of the U.S. Naval Academy, before retiring in late 1995.
Why did you decide to join the mortgage industry, and specifically NewDay USA?
Rear Admiral Lynch:
Honestly, I had no intention of joining the mortgage industry. My post-Navy career was in private equity and venture capital as a Senior Vice President at Safeguard Scientifics. I also was involved in pro bono charitable work.
Rob Posner, NewDay USA's CEO
, reached out and asked me to join the NewDay Board of Directors. Rob was very persistent and ultimately convinced me to spend some time with him to learn about NewDay USA and its mission.
Once I fully understood the company's commitment to helping our veterans, I knew this would be a way for me to continue serving my country, and the men and women of the military. I joined because of what NewDay USA does every day for the veteran community. The company is dedicated to making sure veterans fully understand and have access to the VA benefits that they've earned through their service, which, in turn, puts them on a path to financial security and helps them be responsible homeowners.
Could you give us some background on NewDay USA's mission?
Rear Admiral Lynch: Our goal at NewDay USA is to become the number one home mortgage company for U.S. veterans and servicemembers. We consider it to be a noble purpose to help veterans find a responsible mortgage solution and attain financial security that will directly improve their lives. We treat every veteran caller with the dignity, deference and respect they deserve.
I was speaking with a customer recently who purchased a home with NewDay USA. He brought up the fact that his country trusted him with operating and maintaining complex, multimillion-dollar systems during his time in the service – but, here at home, many lenders won't trust him enough to qualify for a VA Home mortgage. At NewDay USA, we are dedicated to supporting veterans and their families throughout the entire process of purchasing and owning a home, which is why we're particularly excited about our new Operation Home offering.
Can you provide some background on Operation Home, and the benefits this program offers veterans?
Rear Admiral Lynch:
The
goal of Operation Home
is to put all U.S. veterans, servicemembers, and their families into a home. Operation Home allows servicemembers and veterans to purchase a home with no down payment and no money out of pocket for closing costs. The program works through a national network of realtors who are either veterans themselves or familiar with VA loans, to help veterans maximize their benefits. We pair customers with local realtors who know their communities and the real estate market.
A key differentiator of Operation Home is our cash buyer certificate. This certificate allows borrowers to receive full credit and income approval from NewDay USA's underwriting department before they even make an offer on a home. This provides a decisive advantage in the home bidding process because the veteran has already been approved and can close quickly on a property.
There are a lot of misconceptions out there about VA loans. Our goal is to educate our servicemembers and veterans about their benefits and provide them with financial solutions that help them financially. We know that special circumstances sometimes present financial difficulties, so we work with these families to put solutions in place that works for everyone. Operation Home's cash buyer certificate is one of them. Our goal is to reach one million families by 2025 through Operation Home.
What is NewDay USA's origination model?
Rear Admiral Lynch:
We operate a centralized origination model from our headquarters in Fulton, Md. We currently have 250 loan officers who originated approximately $2.4 billion in VA mortgages in 2018. We hire driven, young professionals who have a college degree with a 3.0 minimum GPA and specific personality assets and have also demonstrated a penchant for teamwork during their college years by playing a sport or working a job in tandem with their course load. These young men and women are ambitious and have solid time management experience. We then train them extensively once they join the company. The
NewDay USA University at our Maryland headquarters
includes in-person instructors and classes wherein our new team members learn to become originators, and processors.
At NewDay USA, we pride ourselves on educating the next generation of mortgage lending industry professionals. We invest a lot in our team members to ensure they are equipped with the tools and resources they need to be successful. Because we promote from within, we place a strong emphasis on leadership and actually provide 60 hours of Character Driven Leadership training during their first year.  We employ energetic, hardworking, smart people who want to develop and become effective leaders.
What's next for NewDay USA?
Rear Admiral Lynch: Currently, only a small percentage of my fellow veterans utilize their VA home loan benefit. In the future, and through the work we're doing at NewDay USA, I hope to see a huge increase in this statistic. We want all veterans to be aware of their VA benefits which they have earned by making sacrifices for our country.
I take great pride that my first command at sea, the USS Truett, was named the most improved ship in the Atlantic fleet and more importantly, received the Golden Anchor Award, signifying the highest reenlistment rate of any ship in the fleet. This was possible because we had a Ship, Shipmate, Self philosophy. In other words, we thought first of our shipmates.
At NewDay USA, we live our core values of training for a career. Providing opportunity, world-class service, integrity, resilience, giving back, and overarching these core values is our Ship, Shipmate, Self philosophy. As a sailor at sea must ask what effect this action, thought or deed will have on my ship and my shipmates and only then worry about himself or herself. Every great leader must put themselves last! Imagine a mortgage company that, in similar fashion, asks itself the same kind of questions. With every business decision it makes, every mortgage it offers, every training session it conducts, NewDay USA asks, "How will this impact veterans?" I am convinced that NewDay USA offers such leadership – and that we will be part of the solution that can help change the lives of men and women who have served our country so honorably. Such leadership pervades our culture and inspires all of us at NewDay USA each and every day.
Thank you Rear Admiral Lynch, our readers look for forward to an update on NewDay USA's progress and the help you are providing our men and women of the military.
Rear Admiral Lynch: It has been my pleasure.
---