Plaza Home Mortgage Donates $40K-Plus to Susan G. Komen San Diego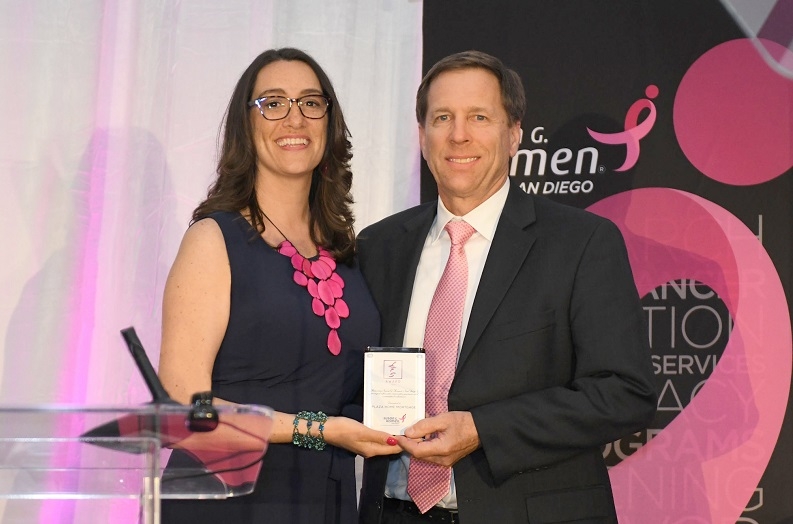 Plaza Home Mortgage
has donated $41,000 to Susan G. Komen San Diego. This past October, Plaza announced its seventh annual donation program to support the charity in recognition of Breast Cancer Awareness month.
In recognition of the company's continued support throughout the years, Komen San Diego awarded Plaza with its Laura Farmer Sherman Award, which recognizes San Diego's strongest advocates, innovative partners and committed volunteers.
To date, Plaza has raised more than $500,000 for Komen San Diego. Plaza's contributions have helped thousands of women get free mammograms, biopsies, ultrasounds, care coordination, education and financial assistance for breast cancer patients' most critical needs during treatment. This year, Plaza's donation will be designated to women and their families who need financial assistance covering living expenses, like rent or a mortgage, food, prescriptions and more while they are going through treatment. Plaza's donations have also helped Komen San Diego fund groundbreaking research.
"It is an honor to partner with Komen San Diego for the seventh year and help it make strides in the fight against breast cancer, one of the most frequently diagnosed cancers," said Michael Fontaine, Chief Operating Officer and Chief Financial Officer at Plaza Home Mortgage. "Breast cancer has impacted the lives of so many of us, so we are extremely proud to be one of Komen San Diego's largest corporate contributors."