Featured Industry Leader: Terence Floyd, President, Connecticut Mortgage Bankers Association
Terence Floyd is vice president and community relations consultant at Wells Fargo Bank in Meriden, Conn., and president of the Connecticut Mortgage Bankers Association (CMBA).
National Mortgage Professional Magazine
recently spoke with Terence regarding CMBA and the work the association is doing on behalf of Connecticut mortgage professionals.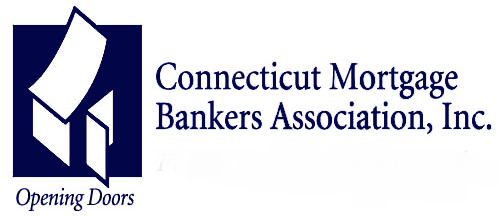 How did you become involved with the Connecticut Mortgage Bankers Association (CMBA) and what was the route that lead you to your leadership role within the association?
I used to work for People's United Bank and Chris Dannen was president about eight years ago. When his term ended as the CMBA president, he came to me and said, "Look, I think we should maintain a presence on the board. If you are interested, I'll throw your name in the hat as a board member." I went through h the process and they said, "We'd love to have you," so I joined the board. A few years went by and I wanted to do more. I was a board member, then second vice president, then first vice president–those were for two years–and now president. My terms began October of last year and will conclude in October of 2020.  
What do mortgage professionals in Connecticut gain from being part of CMBA?
It's a membership organization with a lot of members: Banks, lenders, mortgage companies, real estate agents, attorneys, title agents and other mortgage professionals. There is networking opportunity among your peers, recruiting opportunity if you're looking to bring in talent for originators, underwriters or processors. There is a lot of educational offerings, plus a lobbyist that helps us stay on top on what's going on in the legislature. And we speak to our members all the time on what they think about the issues, so they guide the direction we should go as a membership organization.  
What is the CMBA's legislative role, both at the state and federal level?
Our executive director is going to Washington in April; unfortunately, I cannot due to a work conflict. I know we'll be on Capitol Hill working with the national MBA on issues important to the industry. In Connecticut, it's about working with the Department of Banking and the bills that impact banking–crumbling foundations and the foreclosure programs are issues to name a couple we are active in–and make sure the mortgage banking world is heard and our members are being represented.  
What is the relationship like between the Connecticut and the national MBA?
The national MBA comes to our New England Mortgage Bankers Conference every January to do a presentation on what's happening on a national level. The fact they come to little old Connecticut to give our members an update at our expo is really great. It's a strong relationship.  
In the time that you've been with the CMBA, what do you see as your greatest accomplishments?
I think it's education. Giving our members access to get low-cost ways to educate their employees, whether it is sales techniques for their originations, whether it is closing procedures, whether it is management techniques for people in management–training is expensive for any company, whether big or small. You need a huge captive audience to justify the cost. If you come to the CMBA, anyone can participate in training. If you are a member, you get a discounted price and then it is a per-person charge. I remember at my last company when we had to do training, it would cost between $5,000 and $10,000 for a room full of people–but if I only needed to send three or four people, it wasn't cost-effective. The CMBA can give you an option–and we try to do something every month. With education, we can hang our hats and say that we're really on the front line.  
What is the state of Connecticut's housing market?
It's not just Connecticut, but there is a supply issue–there are not enough properties. If you are selling your house and you put it up at a fair price, it's going to sell. There are also issues with values–and the higher the price, it is tougher. If you are looking at a $150,000 to $200,000 house, you're probably not going to find it as much. But if you start looking at $500,000 and up, it becomes very challenging.
Subscribe to the NMP Daily