Featured Industry Leader: Todd Potter, President, Michigan Mortgage Lenders Association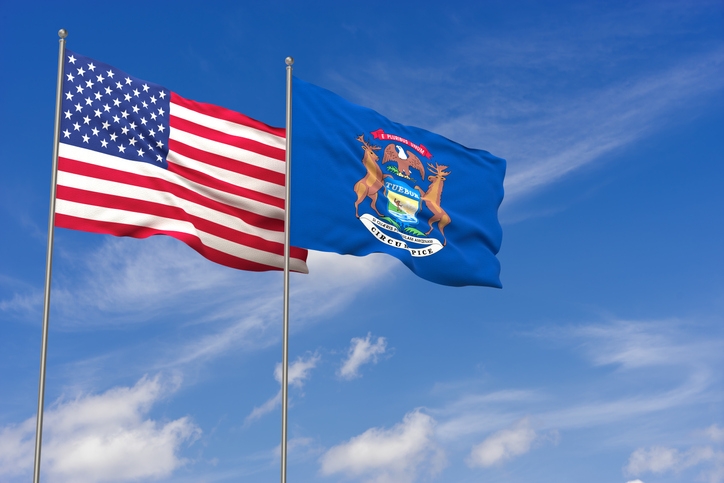 Todd Potter is vice president of mortgage banking at Level One Bank in Farmington Hills, Mich., and president of the Michigan Mortgage Lenders Association (MMLA).
National Mortgage Professional Magazine
recently spoke with Todd regarding his trade organization leadership.
How and why did you get involved with the Michigan Mortgage Lenders Association and can you share the track that led to the leadership role with the association?
Early in my career, I was focused on retail sales and wasn't involved with the MMLA. Once I left the retail world for the correspondent lending/TPO origination channels back in 2004, I started to attend a few events. Around 2009, my participation with the MMLA started to become more significant. As my career and knowledge of the industry developed, I became more active over the next few years.
I was approached by the Board of Directors in 2015 to take a leadership role as a general Board Member and the following year, I decided to commitment myself to the organization and go through 'the chairs' to become the 2019 president. I've been fortunate throughout my career to work with many talented minds throughout the country, so I was confident in my ability to lead and deploy what I've learned from different state organizations for the benefit of our members and the consumers we represent in the state of Michigan. What I also learned is that, if I was involved when I was in retail sales, my career would have greatly benefited.
 
Why do you feel members of the mortgage profession in your state join MMLA?
The MMLA represents all mortgage professionals lending in the state. This includes independent mortgage bankers, mortgage broker/owners, commercial banks, community banks, credit unions and all companies who provide a service to these mortgage professionals.
We provide a significant amount of professional development to our members, while providing a comfortable atmosphere to encourage activity. At the state level, we host events that include educational and sales training. During our Annual Conference, we've consistently been able to recruit some of the best industry speakers (relevant to today's issues), which attract our members from across the state. In November, we celebrate our history and recognize our future during our annual Installation Banquet. During this event, we recognize three different individuals with three unique awards based on their contributions to the MMLA throughout their career. We also award three Rising Stars who are newer to our industry and have become active in continuing to move our association forward toward the future. 
The foundation of the association's success is our three chapters that represent the Southeast, Mid-Michigan and Western Michigan. These are grassroots organizations that each host eight to 10 events throughout the year. The events are educational, social and philanthropic to the communities where they live and serve. The participation and leadership in the geographies they represent is paramount to the success of the MMLA.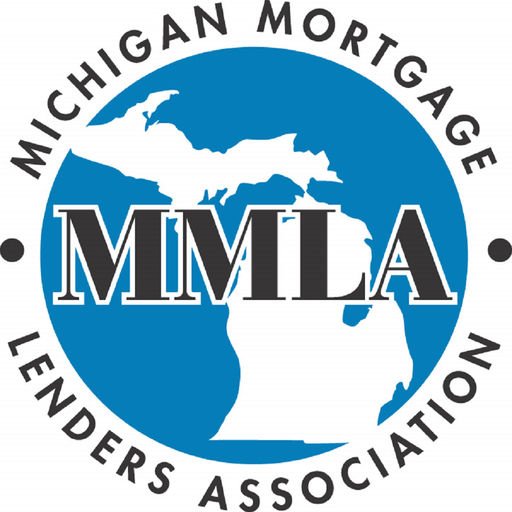 What role does MMLA play in the federal and state legislative and regulatory environments, and are there any items on the current agenda you would like to highlight?
The advocacy side of the mortgage industry has been a personal passion of mine over the past few years and the MMLA for decades. In Lansing, Karoub Associates has been the lobbying firm representing the MMLA for decades. Our Legislative Committee meets monthly with Karoub to discuss and analyze bills that are submitted to the various Legislative Committees. One bill that we are actively monitoring and opining on is HB 4306. The proposed bill would amend the Revised Judicature Act to require a notice of foreclosure by advertisement to include certain additional information. We disagree with most of the proposed additional information as both unnecessary and potentially misleading to the consumer. We are working in junction with other associations like the Michigan Bankers Association who agree with our position.
Nationally, I, along with hundreds of mortgage professionals, visited Washington, D.C. in early April for the National Advocacy Conference (NAC). The Mortgage Bankers Association does a tremendous job of advocating throughout the year, as well as preparing our industry professionals for our Capitol Hill visits with members of Congress and their respective staffers.
This year, we continued a heavy focus on GSE reform. The FHFA has undertaken partial reforms since Fannie Mae and Freddie Mac were placed into conservatorship in 2008, but more work needs to be done under the current administration. In addition to GSE reform, advocated for federal housing program support, regulatory clarity, strengthening VA consumer protections, Ginnie Mae liquidity, affordable housing and flood insurance reform, along with other areas of the mortgage profession that directly/adversely affect the consumer.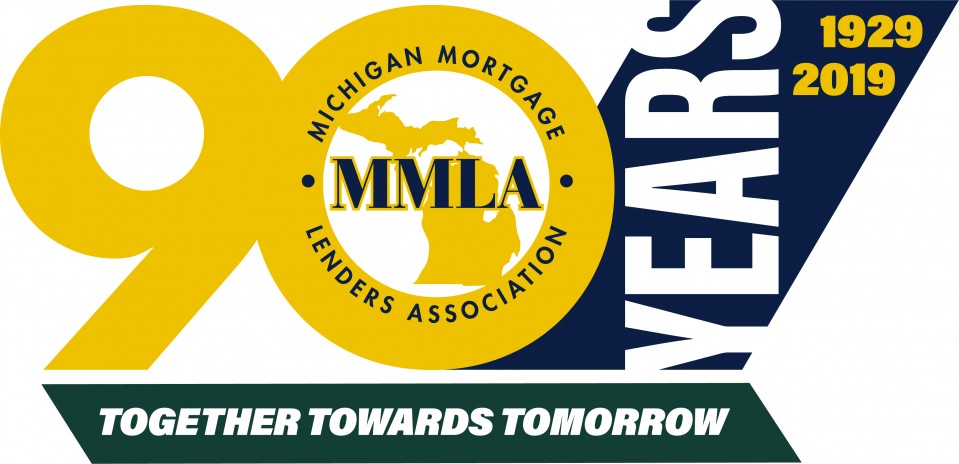 What do you see as your most significant accomplishments with the association?
The body of work is ongoing, but there are two areas of focus for me in 2019 …
We talk about attracting younger professionals to the mortgage industry, so I wanted the association to embrace that challenge which many of our member companies face every day. This year, the three recipients of our Rising Star Award are awarded complementary admission to every MMLA event at both the state and chapter level. That represents about 35 events throughout the year, including
our Annual Conference
. In addition to all the state events, the MMLA will pay for the registration and travel-related expenses for each of the Rising Stars to attend the National Advocacy Conference in D.C., including the State and Local Workshops. In all, the financial and educational investment that the MMLA is providing to the mortgage companies with whom the three Rising Stars represent is significant. We believe this is a "Pay It Forward" investment towards the future of our association and we hope to continue this investment for years to come.
Secondly, the mortgage broker community has not had any organized representation at the state level for over a decade. We have longed for more participation from mortgage brokers in the MMLA during that time with little success. In February, we hosted a Listening Lunch with about 25 wholesale channel managers and broker/owners with the purpose to better understand their needs and agreeing to what the MMLA can provide in terms of support at the state level. There were several takeaways from the meeting that we are actively working towards. One is having a broker/owner as a member of our Board. The person will advise the Board on issues specific to the broker community and work with the leadership at both the state and chapter levels to better support the brokers needs in their communities.
 
What is synergy between MMLA and other trade groups, either regionally or nationally?
I think our relationships with real estate agent and builders' associations can be stronger. For the most part, we share a common bond and need each other to help provide and support healthy housing markets across the country. Socially we do a good job of supporting each other's industry, but a collaborative relationship on housing policy and joint issues we face could provide for greater awareness, which is better for the consumer.
I'm in favor of a collective advisory council type platform that represents the many areas of housing–Mortgage, Real Estate Agents, Builders, Title Agency, Appraisers, etc. This type of council would report back to their respective Boards both the challenges and opportunities we face an as industry with a more collaborative result.
On the national side, we follow both the
Mortgage Bankers Association (MBA)
and the
National Association of Mortgage Brokers (NAMB)
. The reputation and foundation of the MMLA among our peer associations would not have the reputation we have today without the dedicated leadership of Joanne Misuraca, our executive director. With more than 21 years at the helm, her leadership has been paramount to our Board and our members as we enter our 90th year as an association.  
How would you define the state of Michigan's housing market?
It is improving. Just like other states, Michigan suffered from the housing recession more than 10 years ago. What made Michigan unique in our challenge was the near collapse of the auto industry as well. For generations, the auto industry drove our economy. It still does today, but the economics of our state are more balanced than in years past. As other companies/industries have moved in, the cyclical nature of automotive does not have as deep an impact as in years past. The automotive industry has also helped themselves in being nimbler and more quickly adjusting to market demand.
I would also say our housing recovery has been good, in that Michigan did not see dramatic valuation increases that other parts of the country have dealt with in recent years. Today, inventory continues to be a challenge–just like much of the country–but it's spring in Michigan, which is typically our busiest time of the year for purchase activity.
---
Phil Hall is Managing Editor of
National Mortgage Professional Magazine.
He may be reached by e-mail at

[email protected]

.
---