NMP Mortgage Professional of the Month: Eric Tishaw, Direct Path Coaching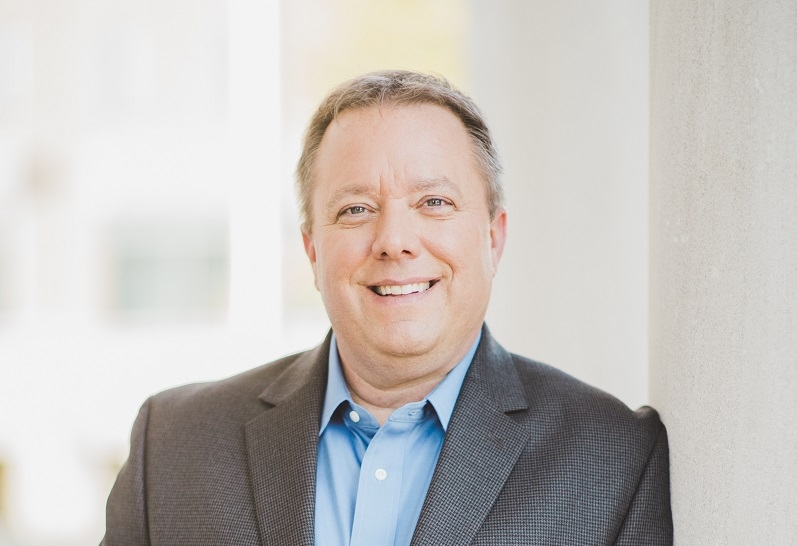 Eric Tishaw was a mortgage professional who transitioned out of loan origination and into coaching for the industry. On the side, he runs a Christian ministry serving congregants in the U.S. and Latin America.
National Mortgage Professional Magazine
recently took the opportunity to speak with Eric regarding his unique career achievements.

How did you get involved with the mortgage profession? Was this the career that you wanted to get into?
Eric Tishaw:
There is an old saying that no one ever intends to go into the mortgage business, but I'm the exception to the rule. I grew up around the mortgage business and got to see first-hand the opportunities of the industry and the unlimited income earning potential. My plan was always to go into the mortgage business after college.  
How did you rise from Loan Officer to Chief Executive Officer and Co-Owner of Hometown Lenders over the course of 13 years?
Eric Tishaw:
It involved a solid plan, hard work and great marketing. I started out as a Loan Originator while getting my MBA at the University of Alabama in Huntsville. I decided to build a branch and grow it. At the time, I joined a small company called Hometown Lenders and ran one of their three branches. The owners saw what I did in growing the branch, and over time, I was asked if I wanted to grow the entire company. I said I would love to and made a plan of where I wanted to take the company. I developed a very focused plan, and then I executed the daily steps that were necessary to get there. Great marketing was also a very important factor in that.
With a very small company, I had many hats: I was wearing the legal hat, the compliance hat, the customer service hat and more, but I knew that to get the company where I wanted it to go, I had to be good at marketing, recruiting and coaching.
I grew the company by hiring great people and then by helping them double and triple their business. After reaching our growth goals, the opportunity presented itself to buy into the company, which I did.
Why did you decide to sell your stake in Hometown Lenders?
Eric Tishaw:
When the opportunity came along to sell my part, I saw that a move to coaching would allow me to focus on what I enjoyed doing the most, which is helping Originators and Branch Managers grow their businesses and reach their dreams. As a result, I decided to start a coaching company and apply the same systems and tools that I had developed over the previous 15 years in order to help mortgage producers grow their business.  
What separates Direct Path Mortgage Coaching from other coaching firms?
Eric Tishaw:
I believe the depth of the coaching experience is the most important aspect for success. My experience as a top-producing Loan Originator and Branch Manager, and eventually part Owner, provides a unique depth of experience that can be leveraged to help mortgage producers maximize their income and reach their dreams quickly.
Every producer is different, and there are multiple ways to achieve success in the mortgage business. As a result, I customize the coaching to the individual producer, so that it is tailored specifically to their needs.
I also make myself available to them between sessions, because sometimes it's just not enough to meet once every two weeks with an aggressive growth plan in place. Challenges, opportunities and questions arise along the way, so I make myself available to help my clients at each step.
 
In your professional opinion, what separates good mortgage producers from great mortgage producers?
Eric Tishaw: Everyone has greatness in them inherently. Whatever comes out in great performance is determined by focus, work ethic and commitment. I help people work smarter, not just harder. I help them look at their business from different perspectives so that they clarify goals, identify roadblocks and apply their attention to the next major step needed.
There is a lot of freedom in mortgage sales which is what makes the necessity of focused activity so important. On a daily basis, there are many noises coming at producers that are trying to grab their attention. Identifying and then staying focused on the daily action steps necessary to achieve success is huge.
Your Web site promises to help clients "Break out of the rut from whatever is holding you back and overcome any obstacles that threaten to get in your way in the future." How do you manage to get people out of their rut?
Eric Tishaw:
It starts by hitting the reset button and re-imagining what their new business will look like. By applying different perspectives, we re-discover passion and examine their limiting beliefs and look at their goals and actions through new eyes. Then, they can go forward refreshed and energized to take the right actions with passion and purpose.  
Do you see a lot of recent college graduates seeking out mortgage careers?
Eric Tishaw:
Not as many as there should be in my opinion. I believe there is a great opportunity in our industry to bring in people who are hungry, loyal and committed. I know most people don't feel like they have time to mentor a 'newbie,' but with the quality of the training courses available these days, this represents a great opportunity for producers to grow their teams.  
What is your goal for Direct Path Mortgage Coaching?
Eric Tishaw:
I want to help as many people as my schedule will allow, and I am enjoying being able to give back to an industry that has been good to me.  
What inspired you to start Free Indeed Ministry, and how much time do you devote to its operations?
Eric Tishaw:
I really get inspired daily using whatever God has given me to help others in any way possible. I enjoy filling the needs God puts on my heart or in my daily path, whether it is feeding the hungry, clothing the poor, aiding shelters and food banks, helping the homeless or anyone I see who has a need here in our local community, nationwide, and also in Guatemala. I usually do this for six to eight hours a week.  
What do you do in your leisure hours?
Eric Tishaw:
I enjoy riding my motorcycle in the mountains in the spring and fall. In the summertime, I take my two girls to jet ski on the river and picnic or grill. In the winter, we love to visit indoor water parks. I also enjoy reading and learning so as to remain a constant student, especially when it comes to marketing.
---
Phil Hall is Managing Editor of
National Mortgage Professional Magazine.
He may be reached by e-mail at

[email protected]

.
---
This article originally appeared in the April 2019 print edition of National Mortgage Professional Magazine.
---