Home Values Down for the First Time in Seven Years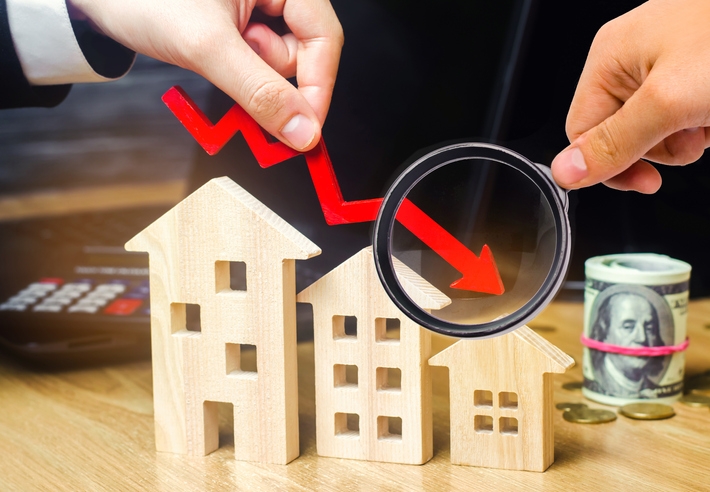 The seemingly nonstop ascension of home values finally hit a downward path.
According to new data from Zillow
, the median home value in April was $226,800, down by a scant 0.1 percent from March–the first monthly decline since February 2012.
On a year-over-year basis, April's home value was up by 6.1 percent. Nonetheless, this marked the fourth straight month of slowing appreciation. Home values fell in 32 of the nation's 35 largest housing markets from one year and remained flat in two others, with only Riverside, Calif., recording home value appreciation during the month.
Also declining was the for-sale inventory: down 1.7 percent from a year ago, with 26,786 fewer homes for sale than in April 2018. Washington, D.C., recorded the most acute evaporation in housing inventory, with 31.7 percent fewer homes for sale compared to one year earlier.
"The widespread decline in home value growth in April–the first in many years–will turn heads. But it's too early to say if we've hit another national home value peak and are at the beginning of a sustained downturn, or if this is just a bump in the road," said Zillow Director of Economic Research Skylar Olsen. "Month-over-month numbers are volatile, and this small decline could reverse itself before the year is out and before national home values go negative on a year-over-year basis. That said, the likelihood that home values have peaked in several local markets is real. The price correction in these areas should continue after years of significant home value growth that substantially outpaced income growth."